Creative Blocks and Writer's Blocks
A creative block isn't just frustrating for creative professionals, it can also be detrimental to one's professional life. Creative blocks can happen to anyone: full-time professional writers, students, performers, poets, people working on creative projects, or anyone who has to complete creative work as part of their job.
Not all creative blocks or writer's blocks are created equal. Sometimes, a creative block can make it feel impossible to create anything. Other times, it might look like a decrease in your creative output or a lack of motivation.
Although a creative block is not a diagnosable mental illness, it can still be related to psychological symptoms, including depression and anxiety. If you're experiencing a creative block, talk therapy can help you fight procrastination and jumpstart the creative process.
Mental Health Symptoms Related to Creative Blocks
Whether you're struggling to finish a first draft, working on your first book, or putting the finishing touches on a painting, it's important to remember that creative blocks affect everyone differently. It's completely normal to feel burnt out or struggle to come up with new ideas. Some psychological symptoms related to creative blocks include:
Anxiety and worry: You might feel so preoccupied about your current project or paper that you struggle to relax or focus on other things.
Depression: When the demands of your personal or professional life feel overwhelming, feelings of depression can take a toll on your creativity. You might also experience fatigue, apathy, and a lack of motivation, making it harder to find the willpower to start a writing session or finish a project.
Perfectionism and imposter syndrome: If you feel like every sentence, line of prose, or paint stroke has to be perfect, or if you're afraid that you're not a good artist, it can feel impossible even to get started.
Identity concerns: If creativity is an essential component of your identity, struggling with creative blocks can lead to identity concerns, leaving you wondering how creativity fits into your identity.
Self-esteem issues: If you're experiencing creative struggles, especially in a high-stakes context like graduate school, you might doubt your self-worth. Your inner critic might make it harder to achieve writing goals or finish projects by their deadlines.
In addition, medical conditions and mental illnesses can interfere with your creativity. Some conditions, such as obsessive-compulsive disorder (OCD) and attention-deficit hyperactivity disorder (ADHD) can disrupt the creative process by making it difficult to focus or develop new ideas. Medications, such as antidepressants, can also interfere with your focus.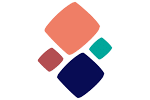 How To Overcome Creative Block
Creative blocks can arise in any situation, and no one thing causes them. Fortunately, there are countless resources to help you prioritize your mental wellness and get back on track, including:
Therapy: Therapy can help you identify the root cause of your writer's block, find new ways to restart your creative process, and take care of your emotional health. If you're feeling stressed by a current project, your psychologist can provide a valuable outside perspective, helping you find creative solutions and view your project from a different perspective.
Talking to a colleague or mentor: If you're feeling stuck in your own head, consider talking to a trusted colleague or mentor. Sharing your work and asking for others' opinions is one of the best ways to gain a different perspective on your project.
Taking care of your body: Your physical health is just as important as your emotional health. Studies show that regular exercise can help reduce symptoms of stress and anxiety, which are often related to writer's block.
Trying other hobbies: Sometimes, you just need to take a break from writing or drawing. Instead of staring at a blank page or brainstorming for hours, try a change of scenery. For example, you might go for a walk outside, journal, or spend time with friends.
Therapy for Creative Blocks & Writer's Block
Whether you're trying to finish a draft of an important manuscript or struggling to start an art project, it's completely normal to experience creativity blocks. Therapy can help you identify your strengths, find emotional support, and fuel your creative output.
To find a therapist, reach out to a mental health professional through WithTherapy. We'll connect you to a licensed therapist you feel comfortable with based on your personal preferences and requirements. One of the supportive, experienced therapists on the WithTherapy platform will help you navigate your mental health concerns and start feeling better.
Find a Therapist to Help With Creative Blocks and Writer's Blocks
Ready to find support and address your challenges? Schedule with a therapist uniquely matched to you.

You're at the heart of a reimagined therapist search platform.