Due to Covid-19 and social distancing recommendations, online therapy has taken off in popularity. Many mental health professionals currently offer online therapy in addition to in-person sessions, and some therapists even offer teletherapy as their primary method of meeting with clients.
With more and more therapists offering HIPAA-compliant virtual mental health services, mental health support is more accessible than ever. Whether you're looking to transition from traditional face-to-face therapy or try therapy for the first time, here's everything you need to know about online therapy.
What is online therapy?
Online therapy, also known as teletherapy or virtual therapy, is the online delivery of professional mental health services from licensed psychologists, social workers, counselors, and psychiatrists. With teletherapy, clients connect with licensed therapists via HIPAA-compliant mediums, such as video calls, live chat platforms, text messages, and audio/video recordings.
Some online therapists use a combination of online platforms, while others prefer a specific type of communication, such as text message therapy. If the therapist and client have pre-arranged a virtual appointment, therapy sessions can happen in real-time. Otherwise, teletherapy occurs in a time-delayed format.
Benefits of Online Therapy
Depending on your lifestyle and mental health concerns, teletherapy can offer a wide range of benefits, including:
You can access mental health care whenever—and wherever—you need it. One of the significant benefits of teletherapy is convenience. Telehealth patients don't need to worry about the hassle of commuting from work to their therapist's office or searching among the limited number of health care providers near their work or home. With online messaging platforms, you can write down what's on your mind and send it to your therapist whenever you need support.
Mental health services for clients in remote and rural areas. Instead of commuting to the closest provider—who might be an hour or more away—clients in remote and rural areas can access mental healthcare from the comfort of their own home. To access mental health services, all you need is an Internet connection.
You can schedule sessions at more flexible hours. Eliminating travel time to and from the therapist's office can give you more flexibility in the hours and days you can meet with your therapists. Many therapists also offer greater scheduling flexibility when it comes to online sessions, with a small number of providers offering weekend and evening openings.
You can enjoy a more comprehensive selection of therapists. In response to COVID-19, the United States Department of Health and Human Services relaxed constraints that previously made it difficult for health care providers to meet with clients because of privacy and confidentiality concerns under HIPAA, enabling new clients to access a more comprehensive selection of therapists and online programs. If you're seeking private practice treatment or need a specialized treatment approach to support your specific needs, teletherapy can help you access the treatment you need.
Many clients feel more comfortable reaching out. The relative anonymity of virtual therapy can help first-time patients overcome stigma and feel more comfortable reaching out for mental health support. Online sessions can also help those at high risk for COVID-19-related complications safely seek support, including those with chronic illnesses and disabilities.
Types of Online Therapy
When it comes to teletherapy, most people think of Skype sessions or Zoom calls—but online therapy is much more than that. Many teletherapy services offer mental health services through smartphone apps, phone calls, video conferencing, live chat, and text therapy. Additionally, some online platforms provide unlimited access to mental health care, helping individuals with more severe mental health conditions.
Before starting your search for an online therapist, decide which forms of therapy you feel comfortable with and which you'd like to avoid. The four main types of teletherapy are:
Video counseling: Video counseling is often considered most similar to a traditional therapy session. During video counseling, the therapist and client have a scheduled appointment, but their connection is remote, with video chats taking place through a HIPAA-compliant online platform similar to Skype, Zoom, or FaceTime.
Written message therapy: During written message therapy, the client and therapist communicate through written messages, such as through text message, email, or a live chat platform. While some online therapy platforms, such as BetterHelp and Talkspace, offer live text messaging and unlimited text subscriptions, therapists typically only respond during regular business hours.
Phone counseling: During phone therapy, appointments take place over the phone. Many online therapy platforms also offer internet-based phone sessions.
Audio/video messaging: During audio/video message therapy, the client and therapist communicate through recorded messages or videos.
Many therapists also offer different treatment interventions, including individual sessions, group therapy, couples counseling, and family therapy, and various treatment modalities, such as cognitive-behavioral therapy (CBT) and psychodynamic psychotherapy.
How much does online therapy cost?
If you're planning to use health insurance to cover the costs of telehealth visits, filter your search to include mental health providers and online therapy services that accept your health plan. Keep in mind that health plans might not cover or offer reimbursement for the costs of online therapy sessions if you use a subscription-based system. Also, not all therapists accept insurance. However, if you have out-of-network benefits, you can almost always use those with any licensed mental health professional. Additionally, many insurance providers who provide mental health coverage require treatment from a licensed therapist.
If you're unsure whether your insurance provider covers mental healthcare, contact your insurance company to ask about telehealth insurance coverage.
If your insurance company doesn't offer telehealth coverage, consider contacting private practice therapists to ask about sliding scale fees or payment plans. Many interns at community- and university-affiliated clinics offer free or low-cost mental healthcare. Between reduced overhead costs and the ability to access care from your own home, the average out-of-pocket costs associated with online therapy sessions are often lower. However, it's essential to keep in mind that rates vary with different therapists. Before committing to sessions, be sure to check with potential therapists about their exact rates.
If you're having suicidal thoughts or need immediate help, call the National Suicide Prevention Lifeline at 1-800-273-8255, contact your local crisis center, or visit the nearest emergency room. If you're struggling with substance abuse, call the Substance Abuse and Mental Health Services Administration (SAMHSA) National Hotline at 1-800-662-4357.
Does online therapy work?
Studies have shown that virtual sessions can be just as effective as face-to-face therapy sessions. In one study by the Journal of Telemedicine and Telecare, telemental health patients reported improved mental well-being after one month of virtual therapy sessions. In the same study, 93% of patients felt as comfortable expressing their feelings as they did during office visits, 85% were comfortable in their ability to talk, and 96% were satisfied with online sessions.
Multiple research studies have also reported success in using online sessions to treat a wide range of mental health conditions, including panic disorder, depression, anxiety, post-traumatic stress disorder (PTSD), and schizophrenia.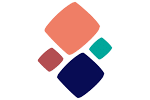 Find an Online Therapist
Get personalized matches
Who can provide teletherapy services?
Any licensed therapist can offer teletherapy services. However, therapists can only provide services to residents in the state(s) in which they are licensed. Some common types of mental health professionals include:
Psychiatrists are licensed medical doctors who perform psychiatric evaluations, handle medication management, and sometimes provide psychotherapy.
Psychologists also have doctoral degrees (Ph.D. or Psy.D) but do not prescribe medication. Licensed psychologists hold a doctoral degree in clinical psychology, counseling psychology, or school psychology, or another relevant field, such as education. Psychologists are the most extensively trained in talk therapy and understand how thoughts, feelings, and behaviors correspond.
Licensed professional counselors (LPCs) and licensed mental health counselors (LMHCs) hold master's degrees, at minimum. Many mental health counselors specialize in specific areas, such as couples counseling, teen counseling, or family therapy.
Licensed clinical social workers (LCSWs) hold a master's degree in social work. Social workers provide psychotherapy, case management, advocacy, and placement services to support healthy living.
These are only some of the types of mental health professionals you'll see during your search, but it should give you a good starting point to help you find the best therapist for your specific needs.
Finding an Online Therapist
Although finding the best therapist can feel overwhelming, there are several ways to make the process easier. If you're unsure where to start, check out our beginner's guide to finding a therapist. To jumpstart your search, try using the following resources.
Ask friends and family members for recommendations. If a close friend or family member has attended therapy, consider asking them for a recommendation. Even if you don't want to meet with the same mental health professional, their therapist can likely recommend a colleague.
Ask other trusted medical professionals for referrals. Consider asking a trusted health care provider, such as your family practitioner, primary care provider, or OB-GYN, to refer to a mental health professional. Although you don't need a referral to start mental health treatment, referrals can give you a good starting point.
Use your employer's Employee Assistance Program (EAP). Many employers offer EAPs for employees, which offer short-term mental health treatment. If you're interested in long-term treatment, your psychologist, social worker, clinician, or counselor can provide a referral.
Use your school's resources. Many universities offer online counseling services for college students, alum, and faculty members. If you're a parent, consider reaching out to your children's guidance office for information on teen counseling and mental health resources for adolescents.
What should you look for in an online therapist?
In addition to your personal preferences, requirements, availability, and budget, there are several other important considerations when trying to find a therapist online. To further filter your search, try asking yourself the following questions.
Do they have relevant experience and telepsychology training? Make sure to consider how potential therapists' credentials align with your specific needs. For example, if you're struggling with relationship issues, consider narrowing your search to licensed marriage and family therapists or therapists experienced in couples therapy. Working with an experienced therapist can help you feel more confident during your therapy appointments.
Are they licensed to practice in your state? Your therapist should have a license to practice psychotherapy in the state where you live. Some common licenses include licensed professional counselor (LPC), licensed clinical social worker (LCSW), licensed clinical psychologist, licensed psychologist, and licensed marriage and family therapist (LMFT).
Do they use secure technology? Your therapist should use a secure platform or mobile app for text, video, and audio therapy. Meeting with your therapist over a secured platform is essential for your privacy and for compliance with telehealth HIPAA regulations.
How can you make the most of your teletherapy sessions?
Whether you're transitioning from in-person therapy sessions or starting therapy for the first time, teletherapy can feel uncomfortable at first. To ease the transition, here's how to make the most out of your virtual visits.
Create a safe space for online sessions. Because of the deeply personal and emotional nature of therapy, it's crucial to create a safe space to engage with the process by minimizing distractions and interruptions. If you're living with roommates or family members, do what you can to create a private space—like your therapist's office—for your therapy sessions. Before your first session, make sure you have everything you need, such as a reliable Internet connection. If you're meeting over a live video session, ensure you have a working microphone and webcam.
Treat online sessions like office therapy sessions. Like in-person appointments, virtual therapy sessions are an excellent opportunity to set specific goals, voice your concerns, evaluate your progress, and open up about your mental health challenges. During teletherapy, it's important to discuss your treatment plan and set goals with your psychotherapist.
Expect some discomfort at first. No matter which online therapy service you choose, teletherapy is going to feel uncomfortable at first. If you're transitioning from in-person sessions, remind yourself that it's normal to grieve the loss of in-person therapy in the face of the coronavirus pandemic. Although it might feel tempting to view discomfort as a sign that your therapist isn't a good fit, it's essential to give yourself time to adjust to virtual therapy.
What should you expect?
Before your first appointment, it's vital to assess your expectations, especially if you're attending therapy for the first time. Therapy provides a safe space to be vulnerable, express your thoughts and feelings, and navigate specific mental health issues with a licensed therapist—in a completely different way than you can talk to friends or family members.
Finding the right fit is often a matter of trial and error, and there's no rule about how quickly you'll know whether you've found the right therapist. It's normal to have a gut feeling during your first video call or within the first few sessions, but it's important to remember that your intuition isn't always right. If you find yourself questioning whether therapy is right for you in the first place, or if teletherapy doesn't meet your hopes and expectations, try taking a step back and asking yourself why you feel this way.
It's normal to schedule initial sessions with multiple therapists before finding the right fit. Remember—it's imperative to place your mental health in the hands of the right person. There are a lot of therapists out there, and you might need to meet with a few different people before finding someone that understands you.
What if you don't like your therapist?
If you're just starting therapy, it's normal to feel complicated emotions. You might feel relieved that you're finally able to express your feelings, or you might feel surprised at the way your therapist "gets" you. Like every relationship, therapy usually involves a honeymoon period in which you respect, admire, and look forward to meeting with your therapist.
Over time, the newness of your relationship fades, and the work gets more challenging. For some clients, adjusting to a more realistic view of their therapist is easy. For others, resentment or a lack of respect can ruin the therapeutic relationship.
Whether you're experiencing negative feelings toward your new therapist or long-time therapist, remember that your therapist is human. Although it might feel challenging, push yourself to have an honest conversation about your feelings. Being able to express yourself, be genuine, and receive authentic answers is integral to the therapeutic relationship.
If you don't feel comfortable opening up to your therapist, or if you don't feel like your therapist "gets" you after a few sessions, you don't have to keep seeing them. A good therapist will provide a safe space for you to express yourself, act as an active listener during your sessions, and offer compassion and empathy. Ultimately, you should feel like your therapist is someone you respect and trust.
Final Thoughts
Between social distancing, working from home, and at-home learning, it's crucial—now more than ever—to take care of your mental health. Whether you're struggling with mental health symptoms for the first time or seeking treatment for a pre-existing mental health condition, teletherapy can serve as a powerful support system. With that said, it's essential to take the time to find the best fit for your specific mental health concerns.When you're ready to start your search, reach out to a mental health professional through WithTherapy. We'll connect you to a licensed therapist you feel comfortable with, regardless of your personal preferences and requirements. One of the specialists on the WithTherapy platform will help you find emotional support, regain strength, and find healthy ways to cope with stress.
Find an Online Therapist
Ready to find support and address your challenges? Schedule with a therapist uniquely matched to you.

You're at the heart of a reimagined therapist search platform.