WithTherapy is an intelligent therapist search platform constructed to be compassionate, inclusive, smart, and just plain useful.
Connect with New Patients Like Never Before
We've created a therapist search platform to address two questions that impact your practice: How do people find you? And how do they connect with you when your talents and specialties fit their needs and preferences?
The answers to these questions illuminate many possibilities for improving the future of mental healthcare and the health of your practice.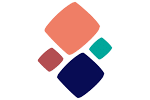 A Modern Empathic Search Experience
We've meticulously reimagined the therapist search process so that you're carefully matched with people who are seeking a therapist just like you.
This is how we do it:
Guided Search. The WithTherapy search process is a thoughtful, inclusive, and compassionate guided conversation. In other words, no more sorting through hundreds of profiles to find you, which make even the most determined give up.
Efficient Scheduling. We all know the crucial role that availability and mismatched schedules play in someone accessing care. Our system will partially or fully automate the scheduling process for you, depending on your preferences.
Clinical Matches That Make Sense. We match prospective new patients with your specific clinical specialties, background, and approach to therapy. This means higher chances of success and retention with your new matches.
Find a Therapist as a Therapist
Ready to find support and address your challenges? Schedule with a therapist uniquely matched to you.

You're at the heart of a reimagined therapist search platform.