Mental Health for Creatives
The concept that poor mental health and artistic temperament go hand-in-hand has always been speculated. From Kanye West and Virginia Woolf to Vincent van Gogh and Edvard Munch, many people are familiar with famous artists who have reportedly struggled with mental illness. Although a handful of studies report a link between creativity and mental health, many of these studies have been criticized.
Above all else, it's important to remember that anyone can experience mental health challenges, and creatives are no different. In any career, individuals can face burnout, anxiety, sadness, and work-related stress. Creatives face pressures unique to their work, which can contribute to their risk of mental health issues. Fortunately, there are several options available, including therapy, to help creatives manage their mental health.
How common are mental health challenges for creatives?
While several studies have examined the link between mental illness and creativity, many of these studies have reported mixed results.
According to a recent study conducted in Sweden, people in creative professions were more likely to experience bipolar disorder. However, aside from bipolar disorder, those in creative jobs were no more likely to experience mental illness than the general population.
In the same study, creative people were less likely than the control group to have a diagnosis of schizophrenia, schizoaffective disorder, major depression, anxiety disorders, and attention-deficit/hyperactivity disorder (ADHD). However, writers were more vulnerable to mental health disorders than other creative professions, such as performers and musicians and the general population.
Meanwhile, a 2007 study conducted in the United States reported no difference between creative people and non-creatives regarding the risk of psychiatric disorders, mood disorders, and suicide attempts. However, writers showed significant individual differences in terms of coping skills.
Unique Challenges for Creatives
Like any other profession, working in the creative industry involves its own set of challenges. Some common challenges among those pursuing creative occupations include:
Creative block, which may lead to self-doubt and depression or anxiety disorders
Inconsistent or unpredictable work and income, especially during the COVID-19 pandemic
For many creatives, lower income than other professions
Self-doubt and variable levels of success depending on whether their works of art are accepted or rejected
Challenges and stigma surrounding mental illness and the creative arts
Common Mental Health Issues for Creatives
Overall, studies show that creatives can be affected by the same mental health conditions as the general population, especially when it comes to work-related stress. Creatives face the same risk of schizophrenia, unipolar depression, bipolar disorder, and other mental health conditions as everyone else.
According to Mental Health America, common warning signs of mental health conditions include:
Negative emotions, i.e., loneliness, sadness, and emotional distress
Depressed mood
Low self-esteem
Irritability
Stress or anxiety
If poor mental health interferes with your daily life, you may have a diagnosable mental disorder. Reach out to a psychologist, therapist, or psychiatrist if you're experiencing delusions, hallucinations, suicidal thoughts, psychosis, or alternating bouts of depression and mania. Working with a mental health professional can help you understand your mental health and manage your symptoms.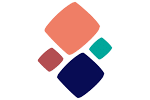 What should you do if you're struggling with mental health issues?
If you're experiencing mental health challenges, you have several options available. Many people benefit from a combination of the following:
Therapy: Both individual and group therapy can help you manage mental health challenges and learn healthy ways to cope with negative emotions. One popular therapeutic approach, art therapy, can help you build self-esteem and practice self-expression through visual art, such as collages, acrylics, and other works of art. According to a pilot study, everyday creative activities can increase positive emotions, reduce stress, and decrease anxiety.
Self-care: Take some time off from work to focus on yourself. Make some time for yourself to do something relaxing, like watching your favorite TV show or going for a walk. Eating a balanced diet, getting enough sleep, exercising regularly, and taking time off from social media can also help fight mental health symptoms.
Social support: If you're going through a challenging time, it might be tempting to withdraw from your family members and close friends. However, staying connected can help you combat loneliness and sadness. To stay safe during COVID-19, consider calling your family members on the phone or arranging a video chat. If you don't feel comfortable opening up to family members, consider joining an online community for those in the creative arts.
Checkups: Scheduling regular checkups with your primary care provider can help rule out any underlying illness or condition contributing to your symptoms.
Mindfulness and meditation: Practicing mindfulness and meditation using online videos or an app can help relax your mind and reduce anxiety.
Hotlines: If you're having suicidal thoughts or experiencing intense negative emotions, call the National Suicide Prevention Lifeline at 1-800-273-8255. If you're struggling with substance abuse, call the National Substance Abuse and Mental Health Services Administration at 1-800-662-HELP (4357).
Finding a Therapist
Whether you're experiencing mental health issues for the first time or you've been struggling with poor mental health for your entire adult life, psychotherapy can jumpstart your journey toward wellness.
To find a therapist, reach out to a mental health professional through WithTherapy. We'll connect you to a clinical psychologist, psychiatrist, or therapist you feel comfortable with, regardless of your personal preferences and requirements. One of the licensed therapists on the WithTherapy platform will help you navigate your mental health challenges and improve your quality of life.
Find a Therapist to Help With Mental Health as a Creative
Ready to find support and address your challenges? Schedule with a therapist uniquely matched to you.

You're at the heart of a reimagined therapist search platform.