For mental health professionals, cultural competency is the ability to provide mental health services that can acknowledge cultural differences between the patient and therapist. In other words, the more a therapist knows about a person's culture, ethnicity, or background, the more likely that person will feel comfortable in therapy.
Culturally competent therapists prioritize their understanding of a client's background, ethnicity, and belief system. Incorporating cultural competency and cultural sensitivity into mental health services enables therapists to accommodate and respect differences in opinions, values, and attitudes of minoritized people, such as communities of color and LGBTQ communities. So, why is cultural competence in mental health care so important?
1 – People of color need mental health care
Many people of color don't seek mental health care due to cultural stigma or the inaccessibility of POC therapists. In Black communities and many other communities of color, stigma surrounding mental health issues—whether it's depression, substance abuse, or traumatic stress disorder— leads many to believe that mental illness is a sign of weakness.
Because of socioeconomic challenges, many communities of color face a higher risk for poor mental health—and, consequently, poor physical health, according to the National Institute of Mental Health. Culturally competent care can change the way patients and health professionals perceive mental disorders and attitudes toward health professionals, according to the United States Centers for Disease Control.
According to the National Alliance on Mental Illness, approximately one in five adults in the United States experience mental health problems in a given year, irrespective of ethnicity, gender identity, sexual orientation, or color. According to the United States Department of Health and Human Services, African Americans are 20% more likely to report serious psychological distress than White people. However, African Americans, Native Americans, and Asian Americans are less likely to seek treatment than White Americans due to long-held beliefs about stigma, lack of cultural awareness, and language barriers.
2 – Cultural competency creates a higher quality therapeutic relationship
The therapeutic relationship is the working relationship between the mental health professional and the client. Cultural competency can help therapists foster a higher quality relationship by assisting clients to feel more comfortable and understood. In turn, high-quality therapeutic relationships can boost the success of treatment, leading to positive outcomes.
Research has confirmed the positive effects of cultural competency practices in forming therapeutic relationships with new patients. For therapists and clients from different cultures, cultural competency can encourage a closeness that would not be present otherwise. In this way, cultural differences allow therapists to offer a new perspective that is different from potential judgments about behavior, wants, and needs that may conflict with clients' cultural beliefs or social norms.
3 – Racial and ethnic minorities face unique mental health challenges
Like any other community, communities of color want to live healthy lives—physically, mentally, spiritually, and emotionally. The challenge for communities of color and health professionals lies in defining what a healthy community looks like through the lens of stigma and historical adversity, including racial disparities in health care and educational, social, economic, and mental health resources. By working together, therapists and clients can collaboratively overcome these challenges.
4 – Culturally competent therapy empowers queer BIPOC
Culturally competent therapists, social workers, and mental health counselors can empower queer Black, Indigenous, and People of Color (BIPOC) by providing safe spaces to express thoughts, feelings, and behaviors. Many LGBTQ BIPOC find it challenging to open up to close friends or family members due to stigma, with approximately 50% of LGBTQ people experiencing rejection from family members.
According to the American Psychological Association, the LGBTQ population also faces a significantly increased risk of mental health issues, including self-harm, suicidal ideation, and substance use disorder.
With more and more BIPOC openly identifying as queer and transgender, culturally competent therapy is becoming an important sense of empowerment. Culturally competent treatment can help queer people of color navigate gender identity, sexual orientation, and body dysmorphia in a space they feel comfortable.
In addition to psychodynamic or cognitive-behavioral therapy, therapists can provide safe spaces for support groups, which allow BIPOC to connect with others in their community.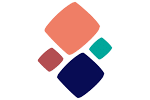 Find a Culturally Competent Therapist
Get personalized matches
Finding a Culturally Competent Therapist
Many patients who pursue therapy prefer a psychotherapist of the same racial and ethnic background. However, it's important to keep in mind that not every therapist of color is culturally component. When starting your search for a culturally competent therapist, the first step is to schedule an initial phone call. During your initial consultation, it can be helpful to ask yourself the following questions:
Is your therapist genuinely invested in your diverse and unique challenges?
Does your therapist seek or market themselves to BIPOC?
Does your therapist simply state that they are culturally sensitive without any evidence?
Does your therapist reflect and actively listen to your culturally diverse experiences?
Is your therapist able to provide insightful responses that are culturally in-tune?
If you're unable to find a culturally competent psychotherapist of the same race and ethnicity who also has experience in your area of concern, consider expanding your search to include online therapy. According to recent studies, online psychotherapy—also known as teletherapy—is as effective as face-to-face therapy for a wide range of mental health conditions and concerns. If you live in a small town or city, it may be easier to find a culturally competent therapist in a neighboring city or county through online mental health services.
To find a culturally competent therapist, psychologist, or mental health counselor, consider reaching out to a mental health professional through WithTherapy. WithTherapy's unique matching service will connect you to a mental health professional you feel comfortable with, regardless of your race, ethnicity, gender identity, and sexual orientation. One of the licensed therapists on the WithTherapy platform can help you find strength, control your mental health, and ensure your emotional needs are met.
Final Thoughts
No matter where you are in your search for culturally sensitive mental health care, don't give up. Finding a good fit is hard work, and the first therapist you find won't always be the right fit. The right therapist will help you make positive strides in your mental health, leading to a better outcome.
Find a Culturally Competent Therapist
Ready to find support and address your challenges? Schedule with a therapist uniquely matched to you.

You're at the heart of a reimagined therapist search platform.