Taking the first step and deciding to start mental health treatment can feel both exciting and intimidating. But before you've even decided on a therapist, you'll need to navigate the therapeutic process.
Between figuring out what you want to get out of counseling and finding the right therapist, it's completely normal to feel overwhelmed. To help you feel more comfortable during your first appointment, here are five questions to ask yourself before starting therapy.
1. What type of mental health provider is right for you?
Several types of mental health practitioners can help you work toward mental wellness. These professionals typically work in inpatient facilities, such as general hospitals, outpatient facilities, and mental health clinics. In addition, providers may deliver mental health counseling services through clinics, schools, and private practices.
Some types of therapists and job titles you might encounter during your search include the following and more:
Psychologists
Psychiatrists
Clinical social workers
Licensed mental health counselors
Licensed marriage and family therapists (LMFTs)
Each type of mental health provider has different credentials, medical training, years of experience, and specialties. If you're experiencing a specific issue, it's always a good idea to contact potential therapists to discuss their related experience and any other relevant information.
2. What type of therapy do you prefer?
If you're starting therapy for the first time, it's worth taking some time to research different types of therapy. Different types of therapy use different techniques than others, and various therapists often specialize in different treatment modalities.
Some common types of therapy include:
Interpersonal therapy (IPT)
Exposure therapy
If you're not sure which type of therapy you prefer—or if you'd prefer one kind of therapy over another—don't hesitate to discuss your preferences with your psychotherapist. Your psychologist will evaluate your mental health condition to determine the most appropriate treatment for you.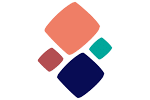 Find the Right Therapist for You
Get personalized matches
3. What are your mental health goals?
Before your first session, take some time to assess your mental health goals. Maybe you want to use your therapy sessions to try out different forms of communication. For example, if you're worried about confrontation with family members, you might practice standing up for yourself or voicing your anger.
Alternatively, you might be seeking mental health care to reduce your anxiety symptoms or treat a mental health condition. If you're experiencing any specific issues, be sure to write down your symptoms and how they affect your quality of life. Ask yourself whether you're interested in starting medication or using psychotherapy to manage your symptoms. This way, you'll be prepared to discuss your mental health concerns and establish the best treatment plan.
If you don't have any specific goals, don't worry—a good therapist will help you figure them out. From finding emotional support to overcoming addiction, everyone will have different mental health goals. Ultimately, your therapist will help you figure out what you're looking to get out of your therapy sessions and make the most of them.
Remember: there's no "right" reason to start psychotherapy. Psychotherapy can benefit different people in different ways—even clients that don't have a mental health condition. Therapy can be an active engagement in your mental wellness. Being in therapy gives you valuable tools to improve your interpersonal relationships and deal with difficult situations when they come up.
4. Do you have any preferences or requirements?
According to the American Psychological Association, your therapeutic relationship—the relationship between you and your psychotherapist—can have long-lasting impacts on your mental health outcomes. To build a strong therapeutic relationship, it's essential to choose a therapist you feel comfortable with.
To find a therapist you feel comfortable with you might narrow your search depending on specific aspects of your identity or other criteria. Some helpful questions that can help you find the right therapist include:
Would you prefer a counselor of a particular gender?
Would you like working with a psychotherapist close to your age or older?
Would you choose working with a psychotherapist who shares your race, ethnicity, or religious affiliation?
A good therapist will have the required skills to properly treat your concerns, show a willingness to listen, and express compassion during your therapy sessions. Although you might experience difficult emotions during your appointment, you should always feel comfortable sharing your thoughts and feelings.
5. Would you prefer in-person therapy or online therapy?
Within the past year, the growth of online therapy has offered a convenient, affordable way for many prospective clients to access mental health services. If you have a hectic schedule, live in a rural community, or you're searching for mental health care on a budget, online therapy might be the best option for you. Online therapy not only eliminates the overhead costs of commuting to and from the therapist's office—it's also an excellent way for prospective clients in rural communities to access a wider range of potential therapists.
Although online counseling is equally as effective as traditional face-to-face therapy for treating various mental illnesses, it's not for everyone. Consider talking to your primary care doctor about treatment options if you're experiencing a serious mental illness, such as schizophrenia or addiction.
Finding the Right Therapist
Whether you're starting counseling for the first time or transitioning to online counseling, taking the time to find a good therapist can make all the difference.
To find the right therapist, reach out to a mental health provider through WithTherapy. We'll connect you to a counselor, psychologist, or social worker you feel comfortable with, regardless of your personal preferences and requirements. One of our compassionate, experienced psychotherapists will help you define your goals, establish the best treatment plan, and start feeling better.
Find the Right Therapist for You
Ready to find support and address your challenges? Schedule with a therapist uniquely matched to you.

You're at the heart of a reimagined therapist search platform.