With the right psychologist, you'll be able to work collaboratively to make therapy a model space for the rest of your life whether you're seeking mental health services to manage anxiety, overcome trauma or navigate a life transition. You'll feel comfortable sharing your emotions and being as vulnerable as you want without consequences or judgment. So, how can you find the right fit with a psychologist?
1. Ask for a referral from someone you trust.
To start your search, try asking for a referral from a friend, coworker, or health care provider you trust.
Of course, your mental health needs might not align with the person giving you the recommendation. You might not find the perfect fit in your referral, but it's a great way to jumpstart the process.
2. Explore local resources and organizations.
Your local community might also offer mental health resources to guide your search. If you're a student, your school might provide access to a counseling center or psychology services. Meanwhile, if you're employed, your human resources team might be able to help you find a psychologist through your Employee Assistance Program.
If you're seeking therapy related to trauma or substance use, you might be able to find mental health services through local advocacy organizations.
3. Try an online therapy platform.
Online therapy platforms offer convenient, affordable access to mental health treatment. They can also match you with a licensed, accredited psychologist you can meet with via video chat or phone calls. With online therapy, you can access mental health treatment from your own home, so you won't have to worry about a long commute or rearranging your schedule to squeeze in appointments.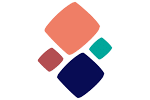 Find the Right Therapist for You
Get personalized matches
4. Schedule a few initial consultations.
Once you've narrowed down your search to a few specific psychologists, it's time to schedule consultations. Before committing to a therapy session, reach out and ask to chat on the phone.
Many psychologists offer free, short consultations before scheduling a therapy session. Initial consultations allow you to share your background, the specific issues you're facing, and your mental health goals. They're also a great chance to learn more about your psychologist, their credentials, and their expertise.
5. Think about your mental health goals.
Why are you seeking mental health treatment? Before meeting with specific psychologists, take some time to identify your mental health goals.
If you think medication might help improve your symptoms—or if you're interested in a certain type of therapy—be sure to mention this during your initial consultation. Alternatively, if you're not seeking treatment for a mental illness, prepare to let your psychologist know why you're seeking mental health services. Your goals might change as you work with your psychologist, and that's completely normal.
6. Ask the right questions.
When you meet your psychologist, whether it's online or in person, it's important to ask the right questions about their expertise, credentials, and approach to ensure they're the right match.
Before your initial consultation, take some time to jot down questions. The American Psychological Association suggests asking the following questions during your first meeting:
Are you a licensed psychologist in my state?
How much experience do you have working with people dealing with [anxiety disorders, PTSD, etc.]?
What is your specialty?
What types of therapy have you found effective in resolving [the issue you'd like to resolve]?
Will I need to pay you directly or do you bill the insurance company?
7. Listen to your gut.
It's completely normal for psychotherapy to feel uncomfortable at first, especially as you're uncovering difficult emotions, so it's best to give your psychologist a few sessions before you make a decision. If something feels off, don't be afraid to search for a new psychologist.
Let your psychologist know what didn't work for you and what you think they could improve on. Since they'll be treating other clients, you want to help them help the next person who will schedule an appointment.
Finding the Right Match
Finding the perfect fit with a therapist isn't easy, but it can make all the difference in your mental health journey. According to the American Psychological Association, your therapeutic relationship—the relationship between you and your therapist—can have a long-lasting impact on your mental health outcomes, even after therapy ends.
To find the right match, reach out to a licensed psychologist through WithTherapy. We'll connect you to an experienced psychologist you feel comfortable with based on your personal preferences and requirements. One of the psychologists on the WithTherapy platform will help you find the support you need, gain valuable insights into your mental well-being, and start feeling better.
Find the Right Therapist for You
Ready to find support and address your challenges? Schedule with a therapist uniquely matched to you.

You're at the heart of a reimagined therapist search platform.