Mental illness can affect anyone, and it often affects people of color in unique ways. Although the Asian American Pacific Islander (AAPI) community faces unique cultural, institutional, and economic challenges, many Asian Americans don't seek the mental health care they need. The stereotype of Asians not seeking mental health services is widely known, but this stigma is only one of the barriers to seeking mental health treatment.
When Asian Americans seek professional help, finding the right therapist can feel overwhelming. It's retraumatizing to educate a psychologist on the racial trauma and struggles that the Asian American community experiences. With so many Asian American clients reliving their traumatic experiences with racism in therapy, it's understandable why so many AAPI clients have negative experiences with mental health care.
Even if you've had negative experiences with therapy in the past, it's still possible to reap the benefits that mental health treatment has to offer. Whether you're seeking mental health treatment for the first time or searching for a new psychologist, here's what you need to know to find a compassionate, supportive mental health provider.
Consider your personal preferences and requirements.
Before searching for mental health services in your community, take some time to consider your preferences and requirements. Many Asian American clients who pursue psychotherapy prefer a mental health professional who shares their racial and ethnic background. Still, it's essential to remember that like therapists of any race, ethnicity, or identity, not every Asian American therapist is culturally competent.
Instead of limiting yourself to Asian therapists, keep an open mind. Consider expanding your search for therapists who focus on cultural/ethnicity issues, as well as intersections of your identity that are important to you, such as LGBTQ+ identities.
Try an online therapy platform.
Sometimes, finding the right therapist can feel overwhelming. You might spend money on multiple therapy sessions, including your commute, only to decide a therapist isn't the right match for you. With online therapy, you can access mental health care from the comfort of your own home.
Online therapy platforms also provide access to a broader range of therapists, which can help clients in rural areas connect to culturally competent therapists. Whether you're searching for an Asian American therapist, a mental health professional familiar with your cultural values, or a specialist with experience treating your specific mental health concerns, online therapy can help you find the right fit.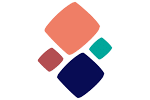 Find a Therapist as an Asian-American
Get personalized matches
Ask the right questions.
After you've narrowed down your search to a few mental health providers, it's time to schedule initial consultations. An initial consultation is like a first date—it's an opportunity to learn more about your therapist before committing to your first therapy session.
Don't be afraid to ask serious questions during your initial consultation. If you're searching for mental health care for racial trauma, ask your psychologist what they think about intersectional issues, hate crimes, and structural oppression. To find the right fit, try asking yourself the following questions:
Is my therapist genuinely interested in my challenges?
Does my therapist market themselves to the Asian American community?
Does my therapist have experience treating Asian American clients?
Does my therapist actively listen to my experiences?
Is my therapist able to provide insightful, culturally in-tune responses and insights?
If you're meeting in person, pay attention to your therapist's body language when talking about your racial experiences. Are they engaging with you and asking questions about your experiences? Have they put in the extra effort to understand your experiences?
Listen to your gut.
Your psychotherapist is just another human with flaws. You're not going to be compatible with every therapist you meet, and that's completely normal. Some therapists lack cultural competency training, and other therapists will be unable to provide what you're looking for.
If you don't feel comfortable or heard during your therapy sessions or don't feel like your therapist is the right match, don't be afraid to listen to your gut and search for a new therapist.
Culturally Competent Therapy for Asian Americans
According to the American Psychological Association, your therapeutic relationship—the relationship between you and your therapist—can have long-lasting impacts on your mental health outcomes, even after therapy ends. Therapy should be a safe space to explore your mental health issues, overcome negative emotions, and navigate your unique challenges. It's important to find a therapist you feel comfortable with, even if it requires meeting with a few mental health providers.
To find the right match, reach out to a mental health professional through WithTherapy. We'll connect you to a culturally competent therapist you feel comfortable with based on your personal preferences and requirements. One of the supportive, experienced psychotherapists on the WithTherapy platform will help you manage your mental health, find support, and get you on your way to feeling better.
Find a Therapist as an Asian-American
Ready to find support and address your challenges? Schedule with a therapist uniquely matched to you.

You're at the heart of a reimagined therapist search platform.