While many people around the United States are rejoicing in the lifting of lockdown restrictions, it's essential to keep in mind that life isn't returning to pre-pandemic normal. It'll take a while to get back into the swing of things. When returning to work post-lockdown, you'll likely be aware of the need to be cautious and ensure that the people around you do the same. With that in mind, here are some tips to help you stay safe (and less anxious) at work.
Plan and prepare for your first day back.
Before returning to work, think about your job duties and your workplace situation. Ask yourself if you need to change anything to do your job well. If you're not sure what to expect on your first week back, ask your organization what precautions are in place to ensure a safe work environment and to prevent disease spread. It can be helpful to ask yourself the following questions to prepare for your first day back:
How will you get to work? Is public transport available in your city?
Will anything be different as you enter the building?
Will your workplace implement a self-quarantine requirement?
How many other people will be there?
Will you need to do things differently (i.e., wear a face mask, video chat with clients, avoid close contact) to finish everything on your work to-do list?
If you're taking public transport to work, wear a face mask, maintain a six-foot physical distance from other people, do not touch your face, wash your hands as soon as you reach home or work, and follow your local government's public health practices. If you're worried about spending too much time on public transportation, consider asking to switch your shifts to travel to work and back during non-peak hours. This can be especially helpful in highly populated cities like New York and San Francisco, where lifted lockdown restrictions change the way people travel.
Additionally, ask your employer for additional information regarding workplace policies related to travel in your home state, teleworking, onsite meetings, interactions with clients, insurance plan coverage, and other COVID-19-related issues. Under the Occupational Safety and Health Administration, employers who fail to provide employees with personal protective equipment are subject to civil penalties.
If your state is under a travel advisory restricting the movement of people, determine whether you need to complete a travel health form. Keep in mind that public health guidance may change as government mandates shift.
Stay informed on the latest public health guidelines.
Under the current United States Centers for Disease Control (CDC) guidelines, people who are asymptomatic or have tested positive for COVID-19 should stay home 14 days after the exposure. Also, it is recommended to maintain a social distance from others at all times and to avoid contact with people at higher risk, and self-monitor for symptoms.
All residents in the United States other than those with a known risk exposure should practice social distancing and other personal prevention strategies, monitor for symptoms and follow CDC guidance if symptoms develop.
Public health guidelines are subject to change as infection models reveal more information about the contagious disease. Staying up-to-date with the latest news from the CDC and the federal website on coronavirus can help you make informed decisions and avoid misinformation.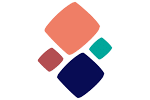 Find a Therapist to Navigate Returning to the Workplace
Get personalized matches
Connect with your coworkers.
It's essential to stay connected with your coworkers and manager, although it's quite likely that you haven't talked to them in the last week or last month. Many coworkers returning to work may be your first contact with non-household members in weeks, and launching back into the usual schedule is likely to be challenging.
You don't need to talk about work, but fostering social interactions can help you feel connected. Even if you're returning to a physical workplace, adopting a social network approach can help you maintain a safe physical distance from coworkers and minimize the spread of infectious disease.
We've all been affected by COVID-19 in different ways—you may have lost a family member, taken care of a household member, become sick, or felt the impact on your mental health. Staying connected to your social network can help you adjust in the months ahead.
Practice social distancing at work.
Even though the lockdown is over, it's important to continue practicing physical distancing. Make sure to maintain a six-foot physical distance from coworkers and fellow staff members, even if they seem healthy. When possible, avoid crowded spaces, such as elevators.
Additional preventive measures can further help you protect yourself and others, according to the CDC. If you were in self-quarantine or staying at home during the lockdown, you might have relaxed your hygiene practices.
To minimize the spread of disease, wash your hands every time you touch a doorknob or shared surface at work, and disinfect your desk, mouse, and keypad before you start work. Avoid rubbing your eyes, touching your face, or using shared cutlery.
It can also be helpful to prepare a safety toolkit before returning to work. Your kit should include a face mask, hand sanitizer, hand soap, gloves, and tissues. Wearing a face mask can help you avoid touching your face too often, and hand sanitizer can be useful when you're unable to wash your hands. Use gloves when you need to touch shared items—like the coffee machine or phone.
Take things one step at a time.
The way we work is likely to keep changing in the coming months, and everyone will need to take steps to adjust. Whether you work at an office or a grocery shop, don't expect your workplace to return to normal right away. We have a long way to go during the pandemic, and everyone needs time to adjust to the new normal.
If you're returning from maternity leave or a 14-day quarantine, ask your healthcare provider about returning to work. If you're immunocompromised, your health care provider may recommend a temporary leave of absence to avoid contact with potentially sick people.
If you're experiencing the symptoms of COVID-19 or caring for a sick family member, talk to your employer. Under the Families First Coronavirus Response Act, employers are required to provide two weeks of paid leave at an employee's regular pay rate if an employee is unable to work because they are in quarantine, experiencing COVID-19 symptoms, or seeking medical care. Employers are also required to pay employees at two-thirds the regular rate if they are caring for a family member or household member in quarantine or caring for young children whose schools are closed due to the novel coronavirus.
Monitor your physical and mental health.
After returning to work, it's essential to have regular check-ins with yourself. If you're feeling sick, talking to your employer and healthcare provider before returning to work is critical to minimizing the spread of COVID-19. If you're experiencing trouble breathing, persistent chest pain, confusion, or the inability to stay awake, seek medical treatment immediately.
In addition, take steps to focus on your mental health. Making time for activities you enjoy—whether that's spending time with therapy dogs, experimenting with music therapy, or visiting family members—can help you de-stress and combat work-related stress.
If you're struggling with mental health issues, don't hesitate to seek professional help. The novel coronavirus has been a shared experience of trauma for communities and individuals across the United States, and some people may experience the symptoms of post-traumatic stress disorder. The good news is that working with a qualified mental health counselor, licensed therapist, or psychologist can help you manage stress, develop coping strategies, and take care of your mental health.
With more and more health care professionals offering remote care, accessing mental health care is easier than ever. Whether you're taking advantage of online therapy or attending in-person sessions, the most crucial consideration is the quality of your therapeutic relationship. It's essential to find a licensed therapist who is the right fit for your personal preferences and mental health needs.
It's also important to consider the mental health services and treatment your therapist offers. If you're looking for the opportunity to express your feelings about COVID-19, consider searching for a therapist specializing in cognitive-behavioral therapy (CBT) or psychodynamic psychotherapy. In case you're curious, theories of psychotherapy act as a roadmap for therapists and psychologists by helping them understand their client's problems and develop effective solutions.
To find a mental health provider, consider reaching out to a therapist through WithTherapy. We'll connect you with a qualified therapist you feel comfortable with, regardless of your personal preferences and requirements. One of the licensed therapists on the WithTherapy platform will help you effectively manage stress while returning to the workplace.
Final thoughts on back to work during the pandemic.
We're living in unprecedented times, and it'll take hard work to return to normal. As more and more employees throughout the United States return to work, experiencing stress and anxiety related to returning to the workplace is understandable and reasonable.
Right now, it's more important than ever to take care of your physical and mental health. Above all else, remember to be kind to yourself—and others—as we adjust to the new way of doing things.
Find a Therapist to Navigate Returning to the Workplace
Ready to find support and address your challenges? Schedule with a therapist uniquely matched to you.

You're at the heart of a reimagined therapist search platform.