Boredom is a universal experience. However, prolonged stretches of boredom can lead to higher stress levels, with severe consequences for mental and physical health. Especially for individuals with mental health conditions, recovering from a substance abuse disorder, or both, boredom can be detrimental to mental health. According to behavioral health statistics from the National Institute of Mental Health (NIMH), mental health disorders are common in the United States, affecting nearly one in five U.S. adults each year.
To foster positive mental health, it's essential to stay engaged and learn different ways to cope when you feel boredom setting in. Here's what you need to know to foster positive mental health and combat boredom.
How does boredom affect mental health?
Research has shown that chronic boredom can increase your risk factors for mental health issues, leading to negative thinking patterns, impulsivity, and self-destructive behaviors. Boredom can exacerbate your mental health symptoms if you have a pre-existing mental health condition, such as an anxiety disorder, ADHD, or bipolar disorder. For individuals with schizophrenia and post-traumatic stress disorder (PTSD), boredom can increase the severity and frequency of symptoms like paranoia, hallucinations, and mood swings, according to the National Institutes of Health (NIH).
For individuals with anxiety and depression, rumination can contribute to poor mental health, especially if you're spending a significant amount of time disengaged. On the same note, constant anxiety about the future and feelings of loneliness, which may arise if you're bored, can undermine your mental wellness.
Individuals in recovery for substance use disorders may also face similar issues. Without distraction, negative thinking patterns can arise, leading to negative feelings. In turn, difficult emotions might make it more difficult to avoid alcohol or drug use. As a result, combatting boredom is an essential strategy for preventing relapse.
How can you avoid boredom?
Although everyone gets bored from time to time, cultivating different interests and hobbies can help you avoid long stretches of boredom. When we're engaged in an activity that we enjoy, it's much easier to take care of our mental health. Some productive ways to combat boredom include:
Volunteering at a local organization
Spending time outdoors biking, hiking, or going on walks
Teaching yourself a new skill, like learning a new language
Reading a book or listening to a podcast
Joining a Meetup group to connect with new people
Finding new ways to express yourself through writing or painting
Whether you take up new hobbies or find purposeful ways to serve others, consider inviting your friends and family members to participate. Like boredom, loneliness can also be a significant roadblock for those in recovery from substance use or mental illness. At every stage in life, from adolescence to adulthood, finding ways to spend time with the people you love can have wide-ranging mental and physical health benefits, according to the World Health Organization.
Although replacing long stretches of boredom with fun, fulfilling hobbies can help you improve your mental health, remember that your mind and body need time to rest and recharge. As a result, it's essential to slow down and take some time for yourself to maintain positive mental health, according to the United States Centers for Disease Control (CDC).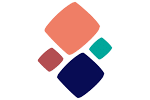 Find a Therapist to Help With Boredom
Get personalized matches
If you're experiencing mental health issues related to boredom, it's important to remember that help is available. Talk therapy can help you understand your triggers, reduce the severity of your symptoms, and develop healthy coping mechanisms.
If you're not sure how to get started, try using an online therapy platform to schedule your first appointment. Online therapy platforms connect prospective clients to therapists that match their personal preferences and requirements so that you can talk through your concerns in a safe, judgment-free space.
Support groups can also be a valuable resource for individuals experiencing mental health issues that contribute to boredom—especially if your boredom stems from a lack of social interactions and social anxiety. The National Alliance on Mental Illness (NAMI) offers various support groups, including NAMI Family and NAMI Basics. Support groups can benefit individuals with substance use disorders, PTSD, and related mental health problems. They help reduce stigma and provide a sense of connection which can help with feelings of boredom.
If your boredom is causing you to question life or you're experiencing a mental health crisis, call the National Suicide Prevention Lifeline at 1-800-273-8255 or the NAMI HelpLine at 1-800-950-NAMI (6264). The Substance Abuse Mental Health Services Administration (SAMHSA) also offers a free, confidential, 24/7 hotline at 1-800-662-HELP (4357).
Reach out for professional help if you need it.
If you find it challenging to spend time alone or have trouble finding the motivation to pick up a new hobby, therapy is the first step toward feeling better.
To find a mental health professional, reach out to a therapist through WithTherapy. We'll connect you to a licensed therapist that you feel comfortable with, regardless of your personal preferences and requirements. One of our compassionate, qualified mental health professionals will help you explore your treatment options, learn different ways to combat boredom, and foster good mental health.
Find a Therapist to Help With Boredom
Ready to find support and address your challenges? Schedule with a therapist uniquely matched to you.

You're at the heart of a reimagined therapist search platform.