Mental health conditions are real, common, and treatable. According to the National Institutes of Mental Health, approximately one in five adults in the United States experience a diagnosable mental illness every year. However, due to stigma and challenges accessing health care, only half of those with mental health conditions seek mental health care.
For many people, receiving an accurate diagnosis is the first step in determining the most effective treatment plan. After your diagnosis, you can work collaboratively with your health care provider to determine the best treatment for your situation. In many cases, treatment plans for mental health conditions include a combination of counseling, medication, and lifestyle changes.
Whether you're experiencing symptoms for the first time or stress, anxiety, and depression interfere with your everyday life, it's essential to seek professional mental health care as soon as possible. But when should you seek professional help, and where should you start?
When should you seek professional help?
Distinguishing between expected behaviors and what might be the symptoms of a mental illness isn't always easy. Mental illnesses affect everyone differently, and every mental health condition has its symptoms.
According to the National Alliance on Mental Illness (NAMI), some common warning signs of mental health conditions include:
Confused thinking
Persistent feelings of sadness or depression
Excessive fears, worries, and anxieties
Social withdrawal
Dramatic changes in eating or sleeping patterns
Delusions or hallucinations
Inability to function in daily life
Changes in school or work performance
Thoughts of suicide or self-harm
Unexplainable physical ailments not caused by medical conditions
Substance use
Additionally, it's important to remember that everyone reacts differently to stressful situations. People with pre-existing mental health conditions may experience exacerbated symptoms due to the stress and anxiety surrounding COVID-19. Caregivers and health care providers may also be especially vulnerable to stress during the COVID-19 pandemic.
Mental Health Resources
Don't hesitate to reach out if you or someone you know needs mental health care. Above all else, it's important to remember that there's no one-size-fits-all approach to mental health care, and different methods work best for different people. If you're not sure where to start, some helpful mental health resources include: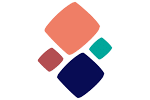 Find the Best Therapist for Your Mental Health
Get personalized matches
Talk Therapy
During your first therapy sessions, your therapist will ask questions to learn more about you and your mental health concerns. This information helps your mental health professional assess your situation and determine the best treatment plan for you.
Depending on your mental health provider's assessment, they may implement a combination of different therapeutic techniques and interventions. Some common types of talk therapy include:
As you progress through the therapeutic process, you should begin to feel gradual relief from emotional distress, develop a greater sense of self-assurance, and learn healthy coping mechanisms to cope with your mental health concerns.
Sometimes, psychotherapy can be a painful and uncomfortable experience, but it's important to remember that episodes of discomfort occur during the most successful therapy sessions. Ultimately, mental health treatment can help you cope with your thoughts and feelings more effectively.
To find a therapist, try asking your primary care provider or healthcare provider for a referral. Alternatively, consider using your employer's Employee Assistance Program (EAP), an insurance company's database, or an online therapist search platform like WithTherapy.
Hotlines
If you're experiencing a mental health crisis, professional mental health care is always available.
Support Groups
Many people with mental health conditions consider peer support to be an essential component of the treatment process. Support groups, led by a mental health provider, are designed to bring people with similar mental health problems together to share their experiences.
Support groups are particularly beneficial for people with substance abuse disorders and post-traumatic stress disorder (PTSD), according to research studies by the National Institute of Mental Health. The NAMI website offers numerous support group resources, including NAMI Family, NAMI Connection, and NAMI Homefront.
Finding the Right Therapist
According to the American Psychological Association (APA), taking the time to find the right therapist can boost your treatment's success, leading to better long-term mental health outcomes.
To find the best therapist for your mental health needs, reach out to a mental health provider through WithTherapy. We'll connect you to a therapist you feel comfortable with, taking into account your personal preferences and requirements.
One of the licensed therapists on the WithTherapy platform will help you navigate your mental health problems, develop healthy coping mechanisms, and explore your treatment options.
Find the Best Therapist for Your Mental Health
Ready to find support and address your challenges? Schedule with a therapist uniquely matched to you.

You're at the heart of a reimagined therapist search platform.