Mental health conditions, including anxiety and panic, substance abuse, schizophrenia, and depression, affect nearly one in five adults in the United States annually. Compared to the general population, some groups, such as people of color, rural residents, veterans, and LGBTQIA+ individuals, are at higher risk of being undiagnosed or untreated. According to the American Hospital Association, people with certain mental health problems live shorter lives. Additionally, they often have co-occurring medical conditions that drive up their health care costs and diminish their quality of life.
However, even though mental health illnesses affect over 20 million Americans each year, less than half of U.S. adults with a mental illness received mental health care in 2019, with barriers ranging from time constraints and limited access to stigma and cost.
To provide greater access to mental health care, many mental health care providers have started offering virtual mental health services or online therapy. From reducing health care costs to providing mental health care to rural areas, online therapy has significantly expanded access to mental health treatment—here's how.
What is online therapy?
Online therapy, also known as teletherapy, virtual therapy, or e-counseling, involves providing mental health treatment over the internet. Online therapy is available through email, text messaging, online chat, video conferencing, and other HIPAA-compliant telehealth platforms.
Online therapy sessions can occur in real-time, such as text messaging and phone calls, or in a time-delayed format, such as through emails. While time-delayed treatment has some limitations, it's becoming an essential source of mental health support for a growing number of individuals.
Advantages of Online Therapy
With a growing sense of anxiety and uncertainty surrounding the COVID-19 pandemic, teletherapy has become increasingly popular. Many clients who did not previously experience mental health concerns are now seeking support. Fortunately, with the help of teletherapy, it's possible to access mental health care from the comfort of your own home.
Depending on your individual mental health needs, online therapy can offer wide-ranging and long-lasting benefits. From accessibility to affordability, here's why you should consider online therapy.
Online therapy offers greater accessibility to mental health care.
For some people, accessing mental health services is challenging because of the lack of providers in their area. As a result, some individuals with mental health concerns must travel long distances or be placed on long waiting lists to receive mental health care.
In fact, according to a 2017 report, 60% of U.S. counties do not have a single practicing psychiatrist. Currently, only about one-quarter of the nation's mental health provider needs are satisfied, leaving many individuals with mental health conditions struggling to access the treatment they need.
Instead of traveling to the closest mental health provider, online therapy provides mental health care to clients in remote and rural areas. Online therapy increases access to care and allows clients to take advantage of an extensive selection of providers, which is especially helpful for those with a serious mental illness and individuals seeking treatment for a specific mental health problem.
Contrary to popular belief, you don't need a referral from your healthcare provider, medical doctor, or primary care provider to start online therapy. With more and more therapists offering virtual therapy, all you need is an internet connection to access care.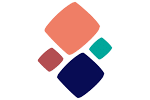 Find a Therapist Near You
Get personalized matches
Online therapy provides care from the comfort of your own home.
For those with long commutes or chaotic schedules, teletherapy offers a convenient alternative to in-person therapy sessions. Instead of commuting from work to your therapist's office or scrolling through the limited number of providers near your home, online therapy allows you to enjoy virtual sessions without leaving the house.
With online telehealth platforms, you can write down what you're feeling and send it to your counselor whenever you need support. Plus, many therapists offer greater scheduling flexibility for online appointments, with some health care providers offering weekend and evening appointment times. Online sessions are also ideal for caregivers and those at high risk of COVID-19-related complications, including those with pre-existing medical conditions.
Online therapy is equally as effective as in-person therapy.
Many prospective telehealth clients are hesitant to transition to online therapy because they're worried it won't be effective as in-person sessions. However, studies and meta-analyses (that is, a strategy for examining many studies at once to look for overall trends) have consistently proven that teletherapy is as effective as traditional therapy. Research has found minimal differences between conventional therapy and in-person sessions, with many therapists and organizations recognizing teletherapy as an effective approach to mental health treatment.
In one study by the Journal of Telemedicine and Telecare, telehealth clients experienced better mental health outcomes after one month of online mental health sessions. In the same study, 93% of patients felt as comfortable during sessions as they did during face-to-face sessions, and 85% felt comfortable expressing their feelings.
Studies have also shown the success of telehealth programs in treating a wide range of mental disorders, including substance use disorder and post-traumatic stress disorder (PTSD)
Online therapy sessions are often more affordable.
Especially in the United States, costs are a major barrier to mental health treatment. According to the Substance Abuse and Mental Health Services Administration (SAMHSA), 10.9% of U.S. adults with a mental illness had no insurance coverage in 2019.
Teletherapy is often associated with lower out-of-pocket costs due to the reduced overhead costs and the ability to access care from home. However, rates vary depending on the mental health provider, and it's important to ask about rates and provide evidence of coverage before committing to a provider.
If you're planning to use Medicare, Medicaid, or another health plan to cover the cost of mental health care, be sure to filter your search to include providers that accept your insurance. During your search, remember that not all health plans under the Affordable Care Act cover telehealth services, and not all mental health providers accept insurance. If your health plan doesn't cover telehealth services or if you don't have insurance, consider contacting private practice providers to ask about sliding scale fees or payment plans.
Online therapy offers a greater degree of anonymity.
Telehealth platforms offer greater anonymity than traditional in-person therapy sessions, enabling clients to overcome social and cultural stigma and feel more comfortable accessing mental health support. If you don't feel comfortable opening up to friends or family members about your mental health problems, working with a counselor, social worker, or psychologist can provide a valuable opportunity to express your thoughts and feelings.
Especially for those struggling with substance use disorders and serious mental illness, online group counseling enables clients to connect to others anonymously. Online advocacy groups, outpatient addiction services, and substance use disorder services can help those struggling with addiction and substance abuse overcome stigma and form meaningful social connections.
Finding an Online Therapist
According to the World Health Organization, "health is a state of complete mental, social, and physical well-being, not merely the absence of disease or infirmity." Even if you're still able to function normally in everyday life, online psychotherapy treatment, such as psychoanalysis or cognitive-behavioral therapy (CBT), can help you improve your quality of life and learn how to cope with stress effectively.
To find affordable and convenient mental health treatment, reach out to a mental health provider through the WithTherapy platform. We'll connect you to a licensed psychologist, psychiatrist, therapist, or mental health counselor that you feel comfortable with, regardless of your personal preferences or requirements.
Whether you're interested in continuing your mental health treatment\ or accessing mental health care for the first time, one of the experienced therapists on WithTherapy will work with you to create a customized care plan, manage your symptoms, and regain strength.
Find a Therapist Near You
Ready to find support and address your challenges? Schedule with a therapist uniquely matched to you.

You're at the heart of a reimagined therapist search platform.