Social media, especially social networking sites like Facebook and Instagram, have become increasingly popular. Although many of us turn to social media to combat loneliness and boredom, research shows that it may have the opposite effect on our mental health.
Social media encourages us to compare ourselves with others and question our self-worth. Pictures of amazing vacations, perfect bodies, and flawless lives can fuel self-doubt, destroying our self-image and confidence. Whether you're struggling with a negative self-image or looking to curb your scrolling, here's how to distinguish Instagram vs. reality and start cultivating a healthier relationship with social media.
While social media can be a valuable tool to cultivate friendships and combat loneliness, excessive use can negatively impact your self-esteem and life satisfaction. The presence of social networking sites in our lives is more pervasive than ever before, leading to higher levels of anxiety and depression as we fall into the social comparison trap.
It's completely normal to see and compare ourselves to celebrities, influencers, and other people on social networking sites—and this social comparison trap is especially prevalent among women. At every point in history, there has always been a perceived ideal body type for women, from the hourglass figure of the 1950s to today's Kylie Jenner-esque body type. Instagram creates an easily accessible yet highly detrimental outlet, promoting whatever body type is "in style," even if it's nearly impossible to attain.
On top of that, Photoshop and Facetune alter our image of reality with unrealistic beauty standards. From influencers to regular people, editing photos before posting them on Instagram has become the norm, leading many young women to compare themselves to fake photos and unrealistic bodies. The social comparison trap can significantly affect women's body image, leaving them feeling ashamed of their cellulite, stretch marks, and other perceived flaws and imperfections.
Men aren't immune to body image concerns, either. According to a 2019 study, men who reported looking at male #fitspo content more often tend to compare their appearance to others and are more likely to care about body image. Social networking platforms encourage us to set high expectations for our bodies—and we're bound to experience body dissatisfaction when we can't live up to those ideals.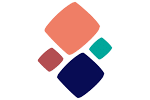 Find a Therapist to Navigate the Impact of Social Media and Self Image
Get personalized matches
If you're mindlessly scrolling for hours, challenge yourself to go a certain amount of time without checking Instagram—whether it's a few hours or a few days. If you're not sure how to start, try deleting apps from your phone, logging out of your Instagram account, or turning off notifications. It can also help to leave your phone in another room or download an "app blocker" to stop refreshing social networking apps during scheduled times.
If you're still reaching for your phone, try picking up a new hobby or trying a new activity. Essentially, you're trying to fill up your free time with activities that leave you feeling nourished rather than drained. You might sign up for a local sports team, volunteer in your community, or grab a coffee with friends—anything that helps you form a meaningful real-life connection.
Remember: You don't have to curb your Facebook or Instagram use completely. There are countless ways to use social networking sites—from consuming what others post to uploading selfies. Take a look at how you use social networking sites. Think critically about who you follow, and unfollow (or mute) any Instagram accounts that negatively affect your mental health. If you're feeling overwhelmed by #fitspo influencers, add more body positivity accounts to the mix.
Prioritize Your Mental Health
If you're struggling with a negative body image, loneliness, or anxiety, you're not alone. Social media can be truly addictive, and it's not always easy to set limits or hold yourself accountable for your Instagram use. If you're not sure how to break the cycle, consider reaching out for professional help.
To find a mental health professional, reach out to a therapist through WithTherapy. We'll connect you to a licensed therapist you feel comfortable with based on your personal preferences and requirements. One of the experienced therapists on the WithTherapy platform will help you take control of your social media use so you can live a happier life.
Find a Therapist to Navigate the Impact of Social Media and Self Image
Ready to find support and address your challenges? Schedule with a therapist uniquely matched to you.

You're at the heart of a reimagined therapist search platform.