In the era of social media, selfies, and new technology, millennials are changing how people look and talk about mental health. And millennials aren't just openly talking about their mental health—they're also more likely to seek emotional support than older generations, including Baby Boomers and Generation X'ers. As the COVID-19 pandemic has revealed, millennials are digital natives, leading toward more accessible mental healthcare through new technology and online therapy platforms.
According to the Pew Research Center, individuals born between 1981 and 1996 are considered part of the millennial generation, while anyone born from 1997 to 2012 is considered Generation Z (Gen Z).
Although depression and anxiety are skyrocketing in this age group, the millennial generation is the first to openly talk about their battles with mental illness. The millennial generation and Generation Z hold different views and behaviors toward mental health than Boomers, Gen Y'ers, and Gen X'ers, allowing them to break down the stigma and barriers associated with mental health. Here's how the "therapy generation" is taking steps to create real, tangible societal change in mental health treatment.
Mental Health Challenges Among Millennials
Depression and anxiety are two of the most common mental health conditions among the millennial generation. In 2020, the labor market, student loan debt, loneliness, perfectionism, and work-life balance were some of the top contributing factors associated with the rising rates of mental health conditions among millennials.
Although millennials are pioneers in seeking mental health treatment, they also contribute to the mental health crisis. Since 2013, young adults in the United States have experienced a 47% increase in depression diagnoses, and the number of U.S. college students seeking mental healthcare increased from 2011 to 2016 at five times the rate of new students starting college.
Millennials are often viewed as the "anxious generation." After all, they were the first to grow up with a constant overflow of social media, new technology, and social networks. In such a fast-paced world, many high school and college students face constant pressure to do better than their counterparts. Despite their hard work, millennials compare their achievements to others, leading to loneliness, depression, and low self-esteem.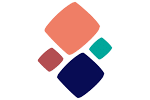 Find a Therapist for Mental Health as a Millennial
Get personalized matches
How are millennials changing psychotherapy?
Millennials are taking a different approach to mental health than their elders. According to a 2015 study, older millennials grew up hearing about anxiety, depression, eating disorders, and other mental health conditions from older family members, making them more accepting of others with mental illness. Even though many young adults lack health insurance or can't afford professional mental healthcare, they're still more likely to seek counseling than previous generations.
When starting therapy sessions, many millennials have faced obstacles like long wait times, transportation issues, and treatment preferences. Especially for those starting counseling for the first time, finding an available therapist can feel overwhelming.
During the COVID-19 pandemic, dramatic increases in online therapy have encouraged millennial participation, offering young people an affordable, convenient, and accessible option. According to a recent study, 88% of younger millennials said they would be "more likely to use their mental health benefits" if they were available on mobile devices, far exceeding the willingness of their predecessors to use online therapy.
Personalized Mental Health Treatment for Millennials
Whether you've been diagnosed with a mental health condition or you're seeking treatment for anxiety, finding the right therapist is essential. According to the American Psychological Association, developing a therapeutic relationship with your psychotherapist can have long-lasting effects on your mental health outcomes.
So, how can you find a good match? If you're unsure where to start, filtering your search by age group, gender, race/ethnicity, and religious beliefs can help you find a counselor that meets your mental health needs. No matter what generational cohort you're from, many therapists specialize in mental health treatment for young people, college students, young adults, older adults, and other age groups.
To find a psychologist, psychiatrist, social worker, or counselor, reach out to a licensed therapist through WithTherapy. We'll connect you to a psychotherapist you feel comfortable with, regardless of your personal preferences and requirements. One of our experienced mental health professionals will help you navigate your specific challenges, explore different types of therapy, and start feeling better.
Find a Therapist for Mental Health as a Millennial
Ready to find support and address your challenges? Schedule with a therapist uniquely matched to you.

You're at the heart of a reimagined therapist search platform.