As uncertainty from the COVID-19 outbreak continues to spread across the United States, it's normal to feel anxiety, stress, and angst. Watching the news or scrolling through social media can take a toll on your emotional state—one minute, you're laughing at a GIF, and the next minute you're overwhelmed with feelings of stress over the latest COVID-19 statistics. In addition to constant stress over finances, school closures, health, work, and relationships, it can feel impossible to function some days.
Regardless of your current situation, it's essential to find strategies to navigate your emotional health. Here are the best ways to take care of yourself when the news is too overwhelming to handle.
It's hard to stay optimistic after reading depressing headlines about COVID-19 or the latest political news. With the endless news stories being shared across Facebook, Twitter, and other social media platforms, using social media as a distraction from our emotions can backfire, leaving us feeling more stressed and anxious.
Staying up-to-date with the latest news from the United States Centers for Disease Control (CDC) and World Health Organization (WHO) can help you stay informed. However, spending too much time on social media can take a significant toll on your emotional health. Taking time to unplug from social media and news outlets is the best way to heal.
Create a self-care plan—and stick to it.
Establishing a self-care plan can help you take care of your body and mind in the face of stress and uncertainty. Eating a balanced diet, exercising regularly, and getting enough sleep can reduce anxiety and improve your emotional state. Spend time outside somewhere that allows you to avoid close contact with the general public, as recommended by the CDC and WHO, such as a park or backyard.
Make sure to set aside time to relax and recharge intentionally. Even a few minutes of solitude can quiet your mind and reduce anxiety. If your schedule allows, try deep breathing, yoga, or meditation. Additionally, self-care strategies like reading a book, listening to music, or calling a good friend can help you relax.
If you smoke or drink, limit your substance use. According to the New York Times, turning to alcohol or other substances regularly can detrimentally affect your mental health and quickly lead to substance abuse. Consequently, it's essential to find different ways to cope.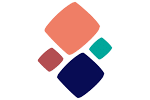 Find a Therapist to Navigate Current Events and Self Care
Get personalized matches
Stay connected to loved ones.
If you're staying home to distance yourself from others, avoid social isolation. Create time to reach out to close friends and family members by email, text, or video call. If you're working remotely, keep in touch with coworkers and share coping tips. Even if you're taking time off from social media, virtual socializing can help you maintain healthy relationships.
Helping the people around you can also help you find a sense of purpose. For example, email or call to check up on family members and neighbors—especially those with medical conditions who are at higher risk—to show you care. If you know someone avoiding the outside world for health-related reasons, ask if they need anything, such as groceries.
Whether you're visiting the home of a close friend or venturing into public settings, make sure to follow CDC, WHO, and local government regulations on social distancing, group meetings, and the use of cloth face coverings.
Focus on your mental health.
We're all navigating an unprecedented situation, and many people have experienced mental health symptoms due to the current state of the world.
The good news is that, in addition to local mental health resources, social workers, mental health professionals, therapists, psychologists, and healthcare providers are currently offering online therapy and counseling services. According to a recent survey from the American Psychological Association, three-quarters of clinicians offer online therapy, while another 16% are offering a combination of remote and in-person sessions.
Mental health conditions like anxiety and depression won't go away on their own, and ignoring your mental health will only lead to worsening symptoms. Whether you're struggling with substance abuse, traumatic stress disorder, low self-esteem, or negative feelings, don't hesitate to seek professional help.
To find emotional support, consider reaching out to a therapist through WithTherapy. We know that it can feel impossible to focus on your mental health when the news feels too overwhelming to handle. Our unique matchmaking service will match you with a mental health professional who you feel comfortable with, regardless of your personal preferences and requirements.
A strong emotional support system is precious to your mental health and physical health, especially during stressful situations, like the current COVID-19 outbreak. Whether you're interested in psychotherapy, individual therapy, talk therapy, or family therapy, meeting with a therapist can help you navigate the novel coronavirus pandemic and explore different approaches to improve your mental health. Although the transition to online therapy can feel intimidating, one of the mental health professionals on the WithTherapy platform can help you manage your emotional health and find glimmers of fulfillment even during these exceptional rough times.
Find a Therapist to Navigate Current Events and Self Care
Ready to find support and address your challenges? Schedule with a therapist uniquely matched to you.

You're at the heart of a reimagined therapist search platform.