Whether you're living with a mental health condition or searching for emotional support, talk therapy is the first step toward feeling better. Psychotherapy can be a valuable tool for improving your mental health, learning healthy coping skills, and healing from trauma, but it's essential to find the right therapist.
According to the American Psychological Association, your therapeutic relationship can affect your mental health outcomes. In other words, when you feel comfortable with your counselor, you'll have an easier time sorting through difficult emotions, trauma, and other mental health issues.
A strong, trusting therapeutic relationship can help you make the most of your therapy sessions, leading to long-lasting progress. Here's how to skip the trial-and-error process and find a good fit.
What qualities should you look for in a psychologist?
When you schedule an initial consultation with a potential therapist, whether through online therapy or in-person therapy, it's essential to pay attention to certain qualities. The best mental health professionals are:
Reliable. A good therapist is clear about when your sessions are and consistently on time. If you're in online therapy, you shouldn't have to wait for your psychologist, counselor or social worker to join the video call while your therapy session time ticks away.
Authentic. A good therapist won't act like they have every answer. Instead, they'll be authentic and genuine during therapy sessions, offering down-to-earth thoughts to help you navigate your mental health challenges and set specific goals. If they don't have the experience or credentials to treat you effectively, they'll provide a referral to a qualified provider.
Easy to talk to. It might feel intimidating to spill your life story to a stranger, especially during the first session—and that's completely normal. The right therapist will help you feel comfortable by providing a safe space and expressing a willingness to listen.
Observant. A good therapist will pick up on your body language and nonverbal cues even in online therapy. They can also help you notice these things, helping you understand yourself better.
Ethical. Your counselor is your counselor—not a friend. The right psychotherapist will never overstep your personal boundaries, ask you to meet at inappropriate times, or make judgmental comments about your mental health.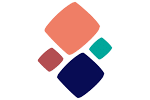 Find the Right Therapist For You
Get personalized matches
How do you know if your psychotherapist is the right fit?
Every mental health professional is different, and different psychotherapists will take different therapeutic approaches to your treatment. As you're progressing through counseling, be mindful of your feelings. You probably won't notice an instant change. Still, the right therapist will help you find different ways to manage high-stress situations, prioritize your wellness, and improve your quality of life.
Some signs that your psychotherapist is the right fit include:
You notice improvements in your mental health. Change takes time, and some types of therapy take longer than others. For example, cognitive behavioral therapy (CBT) is often a short-term therapy while psychodynamic therapy may require more sessions to create lasting change. With that said, you should notice improvements in your mental health along the way, and your psychologist should help you track your progress.
They're mindful of your background. Some prospective clients seek psychologists who share a similar background, but it's not easy to find a provider who shares every aspect of your identity. Whether you're a member of the LGBTQ community, coming from a religious background, or overcoming addiction, a professional counselor will consider how the intersections of your identity impact your mental health.
You feel seen and heard. Your counselor should validate your mental health concerns, experiences, emotions, and thoughts. They might not agree with everything you do, but they acknowledge and accept you as you tell the truth about your experience.
How can you find the right therapist?
Finding the right therapist can feel overwhelming, but it doesn't have to be. To find the right match, reach out to a mental health provider through WithTherapy. We'll connect you to a psychologist, counselor, social worker, or psychiatrist based on your personal preferences and requirements.
No matter where you are in your mental health journey, one of the qualified mental health professionals on the WithTherapy platform will help you explore your treatment options, gain insights into your mental health, and find emotional support.
Find the Right Therapist For You
Ready to find support and address your challenges? Schedule with a therapist uniquely matched to you.

You're at the heart of a reimagined therapist search platform.