Verbal abuse. Psychological abuse. Domestic violence. We've all heard the terms, but until you have experienced emotional abuse first hand, it can be difficult to fully understand the pattern of behavior involved and the damage that emotional abuse causes. If you, a loved one, or a family member are suffering from any form of emotional abuse, it's essential to know you are not alone and that no kind of abuse is acceptable. To find out the signs of emotional abuse and what to do about it, read on.
Loss of Self-esteem
It's emotional abuse when your intimate partner criticizes you, insults you, neglects you, and uses verbal punishments or other forms of control to make you feel worthless. Victims of abuse know all too well the loss of self-esteem resulting from being in an abusive relationship.
Whether a partner uses manipulation or intimidation or even constant criticism to control a victim, the abuse can add up and change your perception of yourself. Where you might once have felt great about your looks or capabilities, receiving constant criticism from your partner or family members can leave you feeling worthless.
Psychological aggression can lead a victim of emotional abuse to believe the world is better off without them. This can put you or your loved one at risk for self-harm and even suicide. If you are experiencing intimate partner violence, do a Google search for local domestic violence shelters in your area, call the national domestic violence hotline, or reach out to a family member. Tell your therapist or healthcare provider. Doing what you can to untangle yourself from the situation now is the first step in recovering your self-esteem in the long run.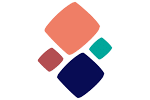 Find a Therapist for Emotional Abuse
Get personalized matches
Trust Issues
It's emotional abuse when your loved one controls your finances, withholds access to money, privacy, and emotional relationships that you depend on. Humiliation, abusive behavior, manipulation, constant criticism, and more cause trust issues in victims. This can make reaching out for help difficult. When a victim no longer has confidence in their judgment, it's easy to understand why an abused person would struggle in intimate relationships and feel unsure about whom to trust.
Often it is difficult for outsiders to identify who an abuser or a victim is in a relationship. Victims tend to under-report abuse, make excuses for the abuser and blame themselves. A lack of trust makes it difficult to be honest and open with friends or even authorities trying to help.
Trauma and PTSD
Its emotional abuse is when your partner uses verbal aggression to control your thinking and make you feel like they're doing you a favor by being with you. The impact of this type of emotional abuse by a perpetrator can have serious consequences.
Verbal assaults can add up to trauma and PTSD. Traumatic stress disorder is a serious mental health condition that requires mental health treatment. By reaching out to a therapist or health care provider, you'll have your best chance at untangling the damage done. From CBT therapy or psychodynamic psychotherapy to starting a journal of emotional abuse, you can learn the tools to rebuild your confidence and manage trauma symptoms.
Getting Help
You are worth it. If you believe you are being emotionally abused, start by telling a trusted friend. Reach out to anyone you believe will listen. If you are being abused, seek professional help. To locate a therapist who specializes in this problem, WithTherapy can point you in the right direction. With licensed professionals who specialize in domestic violence and emotional abuse, WithTherapy can be a great resource in helping you locate the right person with the proper diagnostic tools to help you.
Find a Therapist for Emotional Abuse
Ready to find support and address your challenges? Schedule with a therapist uniquely matched to you.

You're at the heart of a reimagined therapist search platform.