At WithTherapy we believe that you deserve mental wellness.
Even though one in five American adults experience mental illness in a given year, there's still a stigma surrounding mental health issues. Tragically, this stigma and other barriers keep about two-thirds of people with a mental illness from seeking the right treatment and living healthier lives.
Breaking the Mental Health Stigma
To raise awareness of mental health disorders and treatment options, Mental Health America launched Mental Health Awareness Week in 1949. Then known as the National Association for Mental Health, the organization's goal was to provide mental health support for sufferers and their family members, educate the public on the facts of mental illness, and advocate for more effective laws and policies from United States government entities.
In the 1960s, Mental Health Awareness Week was upgraded to become Mental Health Awareness Month, and the month of May was selected for the annual campaign in the U.S.
After successfully giving millions of Americans access to mental health care through his 2013 Affordable Care Act health care program, President Barack Obama made the following announcement in 2016:
NOW, THEREFORE, I, BARACK OBAMA, President of the United States of America, by virtue of the authority vested in me by the Constitution and the laws of the United States, do hereby proclaim May 2016 as National Mental Health Awareness Month. I call upon citizens, government agencies, organizations, health care providers, and research institutions to raise mental health awareness and continue helping Americans live longer, healthier lives.
Joining Forces for Mental Health
The mental health awareness campaign's evolution from a week-long promotion to a month-long event and finally to a national, government-endorsed effort shows that the United States has genuinely embraced Mental Health America's original cause.
Indeed, today most major mental health organizations, including the National Alliance on Mental Illness (NAMI), the Substance Abuse and Mental Health Services Administration (SAMHSA), the National Suicide Prevention Lifeline, and the Anxiety and Depression Association of America (ADAA), support and promote National Mental Health Awareness Month in May.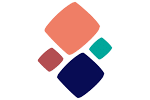 Find a Therapist to Prioritize Your Mental Health
Get personalized matches
Why We Need Mental Health Awareness
These 2017 statistics from the National Institute of Mental Health (NIH) highlight the prevalence of mental health problems in America:
46.6 million adults age 18 or older and 25.8% of young adults (18 to 25 years old) were diagnosed with a mental illness in the past year, but only around 40% received mental health treatment
11.2 million adults and 7.5% of young Americans have a serious mental illness (one that substantially interferes with daily life activities) in the last year, but only about 60% received treatment from a mental health clinician
Among adolescents aged 13 to 18, nearly 50% had a mental disorder; 22.2% of these diagnosable mental disorders were deemed severe impairments
In 2018, the National Council for Behavioral Health (NCBH) partnered with the Cohen Veterans Network (CVN) for a longitudinal study of Americans' access to mental health care interventions. As a result of the study, which revealed insufficient mental health services including long lines and limited options, CVN President declared that "there is a mental health crisis in America."
The study also uncovered two other reasons people weren't seeking help for their mental health conditions: 29% said they didn't know where to go for mental health treatment, while 31% worried about others judging them for asking for help.
How National Mental Health Awareness Month Helps
One of the biggest misconceptions among people who have a mental disorder or disability is that they're alone in their struggle. They don't understand that there are others just like them — service members who have post-traumatic stress disorder (PTSD), older adults with bipolar disorder, young people with schizophrenia, women with major depression, men with obsessive-compulsive disorder, performers with panic disorder, and CEOs with phobias. Mental disorders don't discriminate by age, gender, race, ethnicity, occupation, or sexual orientation.
National Mental Health Awareness Month is a time when organizations, mental health professionals, and everyday Americans band together with the same goals. Educating others about the facts of mental illness, promoting the availability of mental health programs, and showing sufferers that they're not alone are meaningful and rewarding activities.
Here are just a few suggestions of how you can support Mental Health Awareness Month this May (or, better yet, throughout the year):
Donate to a mental health awareness program like ADAA's #BreaktheStigma campaign to promote ADAA's research and education about major depression and anxiety disorders
Seek Out Good Mental Health
If you're an advocate for promoting awareness of mental health problems but have never sought treatment for your own mental health condition, maybe the month of May is an excellent time to try therapy for the first time. When you take steps to improve your mental health, you'll also find that other aspects of your life improve as well, including your physical health and overall wellbeing.
Most mental health professionals, including psychiatrists, psychologists, counselors, and therapists, offer several forms of psychotherapy treatments. If you or a loved one need immediate assistance with a mental health issue, don't hesitate to reach out to a qualified professional. With Therapy's innovative matching platform can help you find a therapist with whom you'll be the most comfortable, and make an appointment conveniently through the website.
Don't let perceived adversity, stigma, or lack of knowledge hold you back from the relief of mental health treatment.
Find a Therapist to Prioritize Your Mental Health
Ready to find support and address your challenges? Schedule with a therapist uniquely matched to you.

You're at the heart of a reimagined therapist search platform.