Choosing a career is one of the most significant decisions of adulthood, and transitioning to a new career path—whether for the first time, the second time, or any time after—can be stressful. Career counseling, a type of career guidance, can help you make informed career choices at any point, regardless of where you are in your current career.
With the help of a career counselor or a therapist who specializes in vocational psychology, you'll be able to explore what careers are the best matches for you based on your particular interests, skills, and personality type. Your career counselor can also help you learn more about job market trends in specific industries and identify potential advancement opportunities.
Whether you're deciding on a college major or facing stress in your current career, career services can help you explore your career choices and develop the skills necessary to make future career-related decisions.
What is career counseling?
While most Americans spend one-third of their lives at work, only 52.3% feel satisfied with their jobs, according to a 2014 study. Because job stress can lead to common mental health challenges, such as anxiety depression, finding a fulfilling career is integral to mental well-being. When searching for a new job becomes frustrating, career counseling services can help you learn more about yourself, your interests, and your work-related values.
Professional career counselors can be psychologists, therapists, life coaches, or mentors from the business world trained to provide occupational information resources. Students might work with a guidance counselor in high school before applying to college and then again in college before graduation. However, career services can help anyone interested in switching careers or exploring opportunities for advancement in their current career.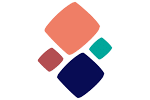 Who needs career counseling?
Career development is a lifelong process, meaning counseling can benefit everyone—including students, alumni, and job seekers at any age. Career counseling services may be especially beneficial for:
Although people decide to seek the services of a career counselor for a wide range of reasons, some topics you can discuss during your career counseling appointment include:
Your skills, interests, and talents
Questions related to the job search
The required education, certification, training programs, and skills for different careers
The average salaries of different jobs and other occupational information
Challenges you're facing at your current job
Opportunities for career change and advancement
What should you expect during a career counseling session?
Generally, professional career counselors start career counseling sessions with career assessments to learn more about your interests, personality type, aptitudes, and strengths. For example, your counselor may administer an aptitude test or personality test, such as the Myers-Briggs type indicator (MBTI), to identify potential career matches.
Next, your career counselor will ask career-related questions to determine the best job matches for you based on your particular personality type, skills, and interests.
Some career questions that professional career counselors ask include:
What are your favorite hobbies?
What qualifications do you have? (e.g., master's degree, credentials, training programs, certifications)
What salary do you need to be comfortable in your current situation?
What values guide your life?
Do you prefer working alone or with others?
Do you enjoy traveling or prefer to stay at home?
Do you prefer a relaxed or competitive work environment?
Finding the Right Career Counselor
Career development is much more than deciding on a major and the type of career you want to pursue after graduation—it's a lifelong process, according to the National Career Development Association (NCDA). Throughout your life, your career goals will change, and you'll have to make significant career and life decisions.
Working with a career counselor can not only help you make decisions now, but it also can help give you the skills and knowledge you need to make future decisions.
Whether you're interested in learning more about your career options or exploring a new career path, reach out to a career counselor through WithTherapy. We'll connect you to a therapist who specializes in work and career issues who you feel comfortable with, regardless of your personal preferences and requirements.
One of the professional counselors on the WithTherapy platform will help you identify your strengths and weaknesses, answer important career questions, and learn the skills necessary to make informed career choices.
Find a Therapist to For Your Career
Ready to find support and address your challenges? Schedule with a therapist uniquely matched to you.

You're at the heart of a reimagined therapist search platform.