Adolescence is a formative developmental period. During adolescence, we grow, evolve, and start understanding more about ourselves. Between the emotional, physical, and social changes that happen during adolescence, young people experience significant changes during their adolescent years that can create stress and contribute to mental health problems.
Normal bouts of depression, anxiety, and stress can be difficult to distinguish from more serious mental health issues. If poor mental health is interfering with your ability to function, relationships, or academic performance, it's best to seek professional mental healthcare.
How Common Are Adolescent Mental Health Issues?
Adolescent mental health issues are relatively common. According to the United States Department of Health and Human Services Division of Behavioral and Social Sciences and Education, approximately half of all mental disorders start by the age of 14. The prevalence of mental health problems in adolescents ranges between 10–20%.
According to a systematic review, risk factors that can contribute to adolescent mental health problems include pressure to conform, identity issues, home life, relationships, and discrimination.
Most mental health disorders in adolescents are not detected, addressed, or treated. When left untreated, adolescent mental health problems can adversely affect resilience, leading to poor mental health in adulthood. Consequently, it's crucial to identify and treat the early symptoms of mental health problems in children and adolescents.
Types of Adolescent Mental Health Challenges
Every teenager is different, and the best way to determine your diagnosis is to visit a specialist in adolescent psychiatry or psychology. Some common mental health concerns affecting middle school and high school students include: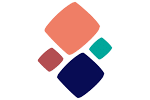 Symptoms of Mental Health Issues in Adolescents
Sometimes, adolescents find it challenging to communicate their psychological distress and emotional problems. Some warning signs and symptoms of mental health concerns in adolescents include:
Excessive worrying
Interpersonal problems, i.e., conflicts with friends or family
Physical symptoms, including unexplained nausea and headaches
Changes in sleeping or eating habits
Risky behaviors, such as substance use
Rapid changes in mood
Poor academic performance
Withdrawing from family and friends
Treatment Options for Adolescents
Mental health issues are relatively common in adolescents. Fortunately, many mental disorders are treatable with a combination of social support, mental healthcare, and medication. Treatment options for adolescents include:
Therapy: Working with a behavioral health or children's mental health specialist can help adolescents understand their mental health challenges, develop healthy coping strategies, and overcome problematic thoughts and behaviors.
Social support: Although it may be tempting to withdraw from friends and family, staying connected is key to maintaining good mental health, according to the United States Centers for Disease Control. If you don't feel comfortable opening up to friends or family, consider joining a support group. The National Alliance on Mental Illness offers a wide variety of in-person and online support group resources during COVID-19. Support groups not only help you connect to others experiencing similar issues, but they also help to reduce stigma.
School and university resources: Many academic institutions offer mental health services and resources for students. Additionally, some schools provide psychological screenings to identify students with mental disorders.
Check-ups: If you're experiencing mental health symptoms, it's essential to schedule regular check-ups with your primary care doctor, pediatrician, or clinician to discuss medication and rule out underlying physical factors. Your doctor may also be able to give you referrals to adolescent health specialists.
Self-care: Eating a balanced diet, getting enough sleep, exercising regularly, and practicing positive self-talk can help build your resilience and reduce mental health symptoms.
Hotlines: If you need immediate mental health support, call the National Suicide Prevention Lifeline at 1-800-273-8255 or the Teen Line at 310-855-4673.
Therapy for Adolescents
According to the American Academy of Pediatrics, adolescents have unique mental health needs, and adolescents need to work with a therapist they feel comfortable with. Because adolescence is a transitional bridge between childhood and adulthood, mental health services should focus on the developmental milestones unique to children ages 10–19.
Adolescent mental health specialists can work with teens and parents to help them navigate growing up, school transitions, and social relationships. Therapists can help adolescents learn valuable coping strategies to deal with mental health issues that can severely impact them, including substance use and disordered eating behaviors.
If you or your child struggles with poor mental health, reach out to a mental health professional through WithTherapy. Whether you're interested in family therapy or individual therapy, we'll connect you to a therapist you feel comfortable with, regardless of your personal preferences and requirements. One of the licensed therapists on WithTherapy will help you understand your mental health needs, learn healthy coping strategies, and find the support you need to move forward.
Find a Therapist to Help With Adolescent Mental Health
Ready to find support and address your challenges? Schedule with a therapist uniquely matched to you.

You're at the heart of a reimagined therapist search platform.