Chronic illness is a medical condition that persists throughout a person's lifetime and impacts people in different ways. Chronic diseases tend to have complicated causes and can result in impairments or disabilities.
Following a treatment plan, which may include psychotherapy, enables people to enjoy better health and an enhanced quality of life.
Examples of Chronic Illness
Physical health conditions, as well as mental illnesses, can be chronic conditions. Examples of chronic diseases include:
Alzheimer's disease
Arthritis
Asthma
Breast cancer and other cancers
Cardiovascular disease (heart attack, stroke, etc.)
Chronic kidney disease
Depression
Diabetes
Heart disease
High blood pressure
Schizophrenia
Prevalence of Chronic Illness
In the United States, six in 10 adults have a chronic disease. Two or more chronic illnesses afflict four in 10 adults in the United States.
Gender and age may be risk factors for developing chronic conditions. Per the World Health Organization, the onset of chronic diseases in older adults could be due to a lifestyle of poor nutrition, tobacco or alcohol use, and a lack of physical activity.
Common Challenges People with Chronic Illnesses Face
Living with a chronic condition can cause feelings of sadness, grief, guilt, shame, and frustration.
People with chronic diseases may experience mental health problems and be at risk of having a mental health crisis in severe cases. Some challenges include:
Adjusting to chronic pain symptoms
Attempting to keep and nurture relationships
Coping with medical care
Dealing with an inability to work and changes in financial status
Feeling helpless
Making and maintaining lifestyle changes that promote physical and mental health
Managing extreme and ever-changing thoughts and emotions
Chronic Illness and Mental Health
Some people with chronic illnesses experience impaired physical health, chronic pain, and adverse mental health symptoms. For this reason, chronic diseases can significantly affect the way people feel, think, and behave. Common mental health problems experienced by people with chronic diseases include:
Anxiety or worry: People may be wary of their health status and experience anxiety and symptoms related to anxiety disorders that disrupt their daily life. Per the World Health Organization, chronic illnesses such as heart disease, breast cancer, or chronic kidney disease, might be risk factors for contracting COVID-19, especially for older adults, which could also add to their worries.
Anger or frustration: Illnesses such as arthritis and cardiovascular disease can keep people from living as they please. Some people feel their conditions are unfair, causing feelings of anger.
Fear: Individuals who face conditions like Alzheimer's disease and high blood pressure commonly respond to diagnoses with fear.
Sleeping difficulties: Stress related to high blood pressure, and discomfort and pain associated with chronic illnesses like arthritis can disrupt regular sleeping patterns, heightening pain and anxiety.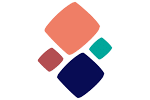 What Should You Do If You're Suffering From A Chronic Illness?
There are many healthcare and human services available to people in the United States to help them cope with stress, pain, chronic conditions, mental illnesses, psychiatric disorders, and their overall physical, emotional, and mental health.
Utilizing medical services and forms of therapy can enable people with chronic diseases or mental disorders to improve their well-being and enjoy a better quality of life.
Therapy: Just as regular visits to family physicians and medical professionals are crucial to managing chronic diseases, consulting a mental health provider for treatment can be an essential part of treating chronic conditions. Therapy deals with the potential mental health problems caused by chronic disease, which tend to get less attention than physical or medical effects.
Medical appointments: In most cases, people with chronic conditions require ongoing medical treatment and prescribed medication. People must attend regular visits with primary care providers and specialized healthcare providers.
Make plans for treatment: Prescription and healthcare costs can be expensive. Social workers, experienced in advocacy, can assist people with chronic conditions and long-term mental disorders, and their families, find affordable forms of treatment and ways to pay for it. Social workers can help people access community resources and government assistance programs as necessary. Social workers can also help patients, family members, and caregivers find support groups. Working with psychological and medical professionals who follow the chronic care model, social workers can help patients find resources that can educate them about their illness and help them adopt healthy lifestyle behaviors and habits.
Use hotlines: Per the National Alliance on Mental Illness (NAMI), suicide is the tenth leading cause of death in the United States. People having suicidal thoughts, experiencing an emergency, or needing immediate support can dial 1-800-273-8255 to call the United States National Suicide Prevention Hotline.
Chronic Illness: Types of Therapy to Consider
Per statistics from the National Alliance on Mental Illness (NAMI), an estimated 43 percent of American adults received mental illness treatment. Roughly 64 percent of adults received treatment for serious mental illness.
By fighting the stigma surrounding mental treatment and attending therapy, people living with chronic conditions and mental illnesses can learn from mental health professionals. Therapy sessions can teach people how to understand their challenges, develop coping strategies and pain management methods, and address negative thoughts, behaviors, and feelings that result from the perceived burden of chronic disease. Some conventional therapy approaches are:
Psychotherapy: Also known as talk therapy, psychotherapy handles various mental disorders and emotional difficulties. Psychotherapy aims to control or diminish problematic symptoms of anxiety disorders, feeling hopeless or helpless, and other mental health conditions and struggles to allow for better functioning and improvements in healing and wellness. Treatment can consist of a combination of psychotherapy and medication. People can attend psychotherapy sessions alone or with others.
Cognitive-behavioral Therapy (CBT): CBT, a well-known type of psychotherapy, helps make people aware of unhelpful, unhealthy thoughts and behaviors and how to change them.
Family or couples Therapy: Getting a significant other, family member, good friend, or support group member involved in treatment allows them to learn how to be supportive.
How to Find the Right Therapist for Chronic Illness
People have many factors to consider when choosing a mental health professional, such as:
Credentials and Education
When selecting a therapist, it's essential to search for licensed mental health professionals with experience and specialized training that equips them to handle chronic illnesses and mental disorders. Mental health providers' biographies typically include this information, making searching for a therapist easy.
Personal Fit
Young and older adults should be comfortable with their therapists and establish an excellent patient-professional rapport, which can impact the efficacy of therapy. Finding a therapist you can trust, who helps you feel understood and know they take your struggles seriously is crucial.
Speak to Them in Advance
To determine if your prospective therapist is the best fit in all aspects, ask to have a preliminary conversation with them. Doing so gives you a chance to ask about:
The therapist's qualifications and experience treating young and older adults with chronic conditions.
The types of therapy they suggest (e.g., couples therapy, family therapy, online therapy) and what they entail.
Any training they may still be undergoing.
How much therapy could cost.
When searching for a therapist, it's helpful to speak to more than one therapist before making a decision.
Discover the Best Chronic Illness Therapists Offering Excellent Care Near You
To increase access to licensed mental health professionals who have experience in treating adolescents, young adults, and older adults with chronic conditions, people should turn to WithTherapy. Using WithTherapy, people can find therapists well-versed in the onset and symptoms of depression, post-traumatic stress disorder, anxiety disorders, and other psychiatric disorders and forms of therapy, including online treatment, CBT, and psychotherapy.
WithTherapy understands that even during indefinite business closures and lockdowns across the United States due to COVID-19, people should receive the help they need by any means necessary.
Online therapy is much more widely available due to the COVID-19 pandemic and it allows young adults and older adults to get the help, attention, support, and coping tools they need to manage their physical and mental health conditions and other specific needs from the comfort of their homes.
Find a Therapist for Chronic Illness
Ready to find support and address your challenges? Schedule with a therapist uniquely matched to you.

You're at the heart of a reimagined therapist search platform.