Racial Trauma
Racial trauma, or race-based traumatic stress (RBTS), refers to the experiences and reactions of People of Color to racist experiences. According to the American Psychological Association, racial trauma can result from significant experiences of racial discrimination, such as hate crimes or police brutality, or it can result from an accumulation of small occurrences, such as microaggressions.
Racial Trauma and Mental Health Outcomes
Regardless of an individual's previous experiences with racism, People of Color may find it difficult to process their reactions to the deaths of George Floyd, Breonna Taylor, Ahmaud Arbery, and Rayshard Brooks, as well as triggering video clips and news stories of the police officers involved in these deaths.
Numerous studies have revealed the adverse physical and mental health effects of race-based traumatic stress. Racism is a "fundamental cause of adverse health outcomes for racial/ethnic minorities," according to the National Institutes of Health.
While the consequences of racial trauma are similar to post-traumatic stress disorder (PTSD), racial trauma involves ongoing individual and collective experiences of trauma and repeated exposure to race-based stress. Individual, cultural, and institutional racism are predictive of PTSD symptoms among People of Color.
Mental Health Issues Related to Racial Trauma
Like survivors of other types of trauma individuals experiencing racial trauma may experience:
Fear and hypervigilance
Headaches
Difficulty sleeping or concentrating
Unexplainable body aches
Digestive issues
Self-blame
Social withdrawal
Confusion, shame, and guilt
Some individuals struggling to cope with traumatic experiences turn to drugs or alcohol to self-medicate or gain control. Consequently, individuals experiencing racial trauma face a higher risk for substance abuse, addiction, and substance use disorders.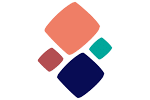 What Should You Do If You're Experiencing Racial Trauma?
If you're struggling with mental health problems related to racial trauma, healing can come from counseling, spirituality, and social support. The following strategies can help you start the healing process:
Take a break from social media. Videos and news reports of police brutality, along with racist posts targeting people because of their skin color, can be triggering. Taking a break from social media can provide time to focus on your mental health and start the healing process.
Connect with others. Intentionally creating safe spaces with loved ones, such as friends and family members, can help you feel validated and supported during this time. Surrounding yourself with people who understand your experience is essential. This is especially true during moments when so many people are ready to question the feelings and experiences of Black Americans and People of Color.
How to Find Help for Racial Trauma
Establishing a beneficial therapeutic relationship with your mental health provider can significantly influence the outcome of your mental health treatment. However, it might take a while to find a good therapist for you. Because ethnic groups—particularly Black people—are underrepresented in the United States' healthcare community, it can be challenging for People of Color to find a therapist of color.
If you can't find a therapist in your area, continue your search. You don't need to settle for someone who doesn't seem like a good fit. Consider expanding your search to include therapists who offer online therapy.
To find a mental health care provider, consider reaching out to a mental health professional through WithTherapy. Whether you're struggling with mental illness or overwhelming emotions, we'll connect you to a mental health professional you feel comfortable with, regardless of your personal preferences and requirements. One of the licensed psychologists or therapists on the WithTherapy platform can help you start the healing process and cope with racial trauma.
Find a Therapist to Help With Racial Trauma
Ready to find support and address your challenges? Schedule with a therapist uniquely matched to you.

You're at the heart of a reimagined therapist search platform.