The Relationship Between Compassion and Mental Health
Compassion is an innate human quality, according to research. In other words, all human beings are born with the tendency to be kind and generous to others.
However, as we navigate life's challenges, we all face emotional pain and suffering at one time or another. Sometimes, these experiences can stand in the way of our natural compassion, making it more challenging to overcome arrogance and offer empathy. Think about it: it's not easy to feel love and compassion for others when we're suffering ourselves.
Fortunately, it's possible to strengthen your sense of compassion with practice, and cultivating compassion for yourself and others has proven mental health benefits.
What is compassion?
Compassion is "a response to the suffering of another person," according to Dr. Paul Ekman. Cultivating compassion for others might involve responding to a wide range of situations, from emotional pain to general dissatisfaction with life. For some people, the cause of suffering may be brought on by external events, while others may face challenges with interpersonal events. In any case, our concern for the suffering of ourselves and others is considered compassion.
While many people confuse compassion with empathy, empathy characterizes our ability to imagine ourselves in someone else's shoes and experience another person's emotions. Compassion goes beyond empathy in that it involves the desire to help others and ease their suffering through action.
Mental Health Benefits of Compassion
"The more we care for the happiness of others, the greater our sense of well-being becomes," according to the Dalai Lama. "Cultivating a close, warm-hearted feeling for others automatically puts the mind at ease. This helps remove whatever fears or insecurities we may have and gives us the strength to cope with any obstacles we encounter. It is the ultimate source of success in life."
Compassion and altruism have significant benefits for both our physiological and psychological health. According to positive psychology, connecting with others helps us enjoy better mental and physical health and may even lengthen our lifespans. Some additional benefits of compassionate behavior include:
Increased sense of connection to others
Strengthened immune system
Lower risk of anxiety and depression
Lower stress levels
Higher self-esteem
Better outlook on life
Why Self-Compassion Matters
Cultivating compassion for others is associated with a wide range of mental health benefits, but it's also essential to practice self-compassion. According to psychologist Kristin Neff, self-compassion involves responding to your sorrow and suffering when you're having a difficult time, fail, or notice something you don't like about yourself.
Instead of ignoring your experience, stop and ask yourself how you can care for yourself. Practicing self-compassion might involve positive self-talk, mindful thinking, self-care, or attending therapy.
Research has shown that self-compassion has multiple positive benefits on psychological health, including: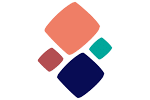 How to Cultivate Compassion in Daily Life
When you incorporate compassionate and altruistic behavior into your daily life, your relationships start to feel more meaningful, and you'll find it easier to manage negative emotions. Cultivating compassion for yourself and others can help you gain a sense of purpose and live a more fulfilling life. Here are a few tips to help you develop compassion for yourself and others in daily life.
Work with a mental health professional. Although compassion appears to be an innate human instinct, therapy can help you practice compassionate behavior, foster self-love, and navigate suffering. Studies have shown that mindful thinking and positive self-talk may help cultivate compassion and empathy.
Carve out some time for compassion meditation. Mindfulness and compassion are strongly linked, and practicing loving-kindness meditation allows you to gain a greater awareness of what's happening in the present moment. Through compassion meditation, you can easily access your emotions, including compassion, empathy, and sorrow. Meditation can be as simple as mindful thinking in a calming environment or following a guided meditation app.
Don't ignore self-care. As the golden rule goes, "Do unto yourself as you would have them do unto you." When you focus on cultivating compassion for others but ignore self-care, you risk compassion fatigue and burnout. Taking small steps to take care of your physical and mental health, including getting enough sleep, encouraging yourself, and eating a balanced diet, can help you foster self-love and give you the strength to show compassion for others truly.
Contribute to causes you feel passionate about. Compassion not only motivates us to help and support others—it inspires us to do what we can to help others. Whether you contribute charitable donations to a cause you feel passionate about or volunteer for a local organization, giving back to your community is a great way to practice compassionate behavior and generosity in daily life. According to research from the Center for Compassion and Altruism Research and Education at Stanford Medicine, volunteer work positively affects psychological health.
Lift the people in your life. Take the time to reach out to friends, family members, and colleagues to schedule some time together, especially if you haven't had the opportunity to interact during COVID-19. If anyone in your life is going through a difficult time, such as caregivers, educators, or essential workers, offer some words of encouragement to show how much you love and appreciate them.
Finding a Therapist
From higher self-esteem to more meaningful relationships with others, compassion is strongly tied to mental health. Therapy can help you promote mental and emotional healing, allowing you to cultivate compassion toward yourself and other people.
To find a therapist, reach out to a mental health professional through WithTherapy. We'll connect you to a licensed psychologist, therapist, or counselor you feel comfortable with, regardless of your personal preferences and requirements. One of the experienced therapists on the WithTherapy platform will help you cope with challenging situations, explore ways to relate to yourself and others, and practice self-love.
Find a Therapist to Understand Compassion and Mental Health
Ready to find support and address your challenges? Schedule with a therapist uniquely matched to you.

You're at the heart of a reimagined therapist search platform.