Transitioning to New Parenthood
Whether you're adopting or preparing for the birth of a child, supporting your first child can be a gratifying experience. At the same time, the transition to new parenthood can be a stressful time, especially considering the changes to your daily routines, behaviors, finances, and sleep schedule.
It's completely normal for first-time parents to experience new challenges as they adjust to these major life changes. The transition to parenthood might come with more serious challenges and mental health concerns for some new parents. Difficult childbirth experiences, behavior problems, and postpartum depression can further exacerbate these challenges.
As you navigate your new parental role and support your newborn or new child, it's important to take care of your physical and mental health. If you're experiencing any mental health issues, therapy can help you navigate these new challenges and ease the impact of the transition.
Mental Health Challenges Related to Parenthood
Becoming a parent for the first time is a significant life transition, and it's normal for new parents to experience mental health challenges throughout the postpartum period. Some challenges that new parents may face during the transition include the following:
Postpartum depression: Baby blues are normal during the postpartum period. Postpartum depression involves relatively short-term challenges with adjusting, along with fatigue and depressive symptoms. These symptoms usually resolve a few weeks after the birth of your new baby.
Adjustment issues: Many new parents find that parenting is not what they expected. As a result, parents may feel underprepared and overwhelmed when supporting their infant.
Identity issues: Parenthood comes with profound changes to your identity and sense of self. LGBTQIA+ families who openly identify as gay- or lesbian-parented may experience additional obstacles, including a lack of support from their extended family, the loss of jobs or housing, homophobic insults, and even violence.
Cultural and societal pressures: Both expectant parents and new parents are expected to maintain an optimistic attitude toward parenthood, but this is not the case for everyone. In some cases, pressures from family members can lead to high levels of stress and may discourage new parents from seeking mental health care.
Relationship distress: Many married and unmarried couples experience relationship issues during early parenthood. Couples may experience disagreements over a spouse's role in raising the child, different parenting styles, or intimacy issues.
Financial stress: Parenthood comes with a significant economic impact. According to the 2015 Financial Stress Report conducted by Financial Finesse, financial stress hits new moms the hardest, with low- and middle-income mothers in the U.S. facing a higher vulnerability to financial issues after childbirth.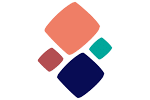 What should you do if you're experiencing mental health concerns?
For many new parents, the transition to new parenthood comes with countless new challenges, many of which are temporary. However, many helpful resources are available to help new parents adjust and cope with their new lifestyle, including the following:
Therapy: Working with a licensed therapist can help you develop healthy coping strategies and navigate this transition period. If you're experiencing marital conflict, struggling with high expectations from your parents, or dealing with high levels of parental stress, don't hesitate to reach out for professional help.
Check-ups: Even if you feel like you don't have any time for yourself, regular check-ups with your health professionals are essential to stay on top of your (and your newborn's) health. Your doctor can also rule out any underlying medical conditions that may be contributing to mental health symptoms.
Social support: For new parents, social support plays an essential role in mental well-being. Talking to friends and family members can help you feel understood and facilitate the transition to parenthood. Your friends and family members may also be able to provide childcare when you're feeling overwhelmed.
Support groups: Support groups can help new parents connect with other people in similar situations, share their stories, and feel less alone. To find a support group near you, check out Postpartum Support International.
Self-care: Pay attention to your diet, exercise regularly, and try to get some sleep, even if it means asking a family member to take care of your child for a few hours. Setting aside some time for yourself each day can help you build the resilience you need to navigate relationship changes and stressful events.
Hotlines: If you have suicidal thoughts or need immediate mental health support, call the National Suicide Prevention Lifeline at 1-800-273-8255. If you're looking for basic information or resources on parenthood, call the Postpartum Support International Helpline at 1-800-944-4773.
Therapy for New Parents
Whether you're navigating marital conflict or adjusting to your new lifestyle, therapy can help you find the emotional support you need to cope with new parenthood.
To find the right therapist, reach out to a mental health professional through WithTherapy. We'll connect you to a licensed therapist you feel comfortable with based on your personal preferences and requirements. One of the compassionate mental health professionals on the WithTherapy platform will help you regain strength during this stressful period.
Find a Therapist to Help With Transitioning to Parenthood
Ready to find support and address your challenges? Schedule with a therapist uniquely matched to you.

You're at the heart of a reimagined therapist search platform.