Veterans' Issues
Whether you're an active service member or readjusting to civilian life after military service, being a Veteran can be a complex experience.
Readjusting to civilian life after serving in the military can be full of exciting opportunities, but it can also come with unique challenges. Many military Veterans experience mental health challenges related to their time on active duty, sometimes even years after their military service has ended. Whether you're experiencing challenges related to military service or other aspects of the Veteran experience, it's important to remember that help is available.
How common are Veterans' mental health challenges?
In the United States, mental health challenges are prevalent among U.S. Veterans. In a study by the RAND Corporation, researchers found that 31% of U.S. Veterans returning from deployment in the Middle East reported experiencing mental health symptoms or traumatic brain injury, which can also cause mental health problems.
Many U.S. Veterans also struggle to find mental health support and access mental health care in the United States. In the same study, only 53% of returning Veterans who presented signs of post-traumatic stress disorder (PTSD) or depression received professional mental health care within the last year.
According to the U.S. Department of Veterans Affairs (va.gov), Veteran suicide is also a significant mental health concern among the Veteran community. Veterans face a 1.5-times higher risk of suicide than non-Veterans.
Common Mental Health Conditions for Veterans
Serving in the U.S. military is associated with several mental health conditions. Some of the most common mental health issues experienced by Veterans include:
Post-traumatic stress disorder (PTSD): PTSD is one of the most common mental health conditions associated with military experience, especially for military Veterans who have served in combat. According to the Department of Veterans Affairs, PTSD is still a common issue among Vietnam War Veterans today.
Depression: Veterans may experience persistent feelings of sadness and hopelessness after military service.
Anxiety: Veterans may feel unable to relax and experience other symptoms of anxiety.
Challenges related to sexual trauma: For military Veterans who experienced sexual assault in the military, mental health challenges related to sexual trauma are common. Although more common among female Veterans, male Veterans may also experience military sexual trauma.
Substance use disorder: Some Veterans experience substance use issues with alcohol, drugs, or other substances.
Challenges related to traumatic brain injury: Veterans who experience a traumatic brain injury may have difficulty focusing, become angry quickly, or feel confused, according to the Department of Veterans Affairs.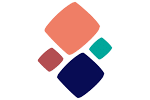 Veterans' Issues and Mental Health
In addition to mental health issues, Veterans face several challenges that can detrimentally affect their mental health. Although situations vary widely, some common Veteran issues include:
Readjusting to civilian life: Establishing new routines outside of the military and adjusting to a slower pace of life can feel difficult for some Veterans. Homelessness, living with a disability, and COVID-19 are also significant issues for Veterans returning to civilian life.
Finding a sense of purpose: After military service, some Veterans struggle to find a sense of identity or purpose, leading to depression, anxiety, and other mental health issues.
Workplace issues: Finding a job and adjusting to civilian work can be difficult. Although vocational rehabilitation programs are available through the Department of Veterans Affairs, some Veterans may face challenges accessing these services. Other Veterans may have to account for finding a new job with a disability.
Connecting with family members and friends: During deployment, many Veterans experience intense and traumatic experiences. When returning to civilian life, many Veterans have trouble connecting to family members and friends.
Navigating services: Filling out Veterans benefits paperwork, finding private-sector specialty care providers through VA health care services, understanding eligibility for disability compensation, and navigating educational benefits through the GI Bill can feel overwhelming.
Treatment Options for Veterans
If you're a Veteran experiencing mental health issues, you're not alone. Fortunately, many resources are available for those experiencing Veteran issues, including:
Therapy: Working with a therapist can help you navigate your mental health issues, process your military experience, and adjust to civilian life.
Check-ups: Because many mental health symptoms can be linked to underlying health conditions, it's important to schedule regular check-ups and take care of your overall health.
Online resources: The Veterans Health Administration (VHA) offers self-guided mental health resources and resources for women Veterans. Additionally, housing programs and online resources are available for homeless Veterans, and case management services are available for those experiencing issues related to homelessness, health and wellness, and health care. The American Legion, a nonprofit organization, and Veterans of Foreign Wars (VFW) also offer numerous online resources.
Social support: Although opening up to friends, a spouse, or family members about Veteran issues can feel challenging, expressing your feelings can help them understand what you're experiencing. Joining a support group can also provide a valuable source of support.
Hotlines: If you're experiencing a mental health crisis, call the National Suicide Prevention Lifeline at 800-273-8255, Veterans Crisis Line at 800-273-8255, or visit your nearest medical center for immediate support.
Therapy for Veterans' Mental Health
Whether you're experiencing mental health issues related to military service or other areas of your life, it's essential to seek professional help.
To find a therapist, reach out to a mental health provider through WithTherapy. We'll connect you to a licensed mental health professional you feel comfortable with, regardless of your personal preferences and requirements. One of the experienced therapists on the WithTherapy platform will listen to your concerns and provide the support you need to navigate your mental health concerns.
Find a Therapist to Navigate Veterans' Issues
Ready to find support and address your challenges? Schedule with a therapist uniquely matched to you.

You're at the heart of a reimagined therapist search platform.