Weight Loss & Management
Weight loss and weight management can be highly linked to mental health likely because successful weight loss requires changes to lifestyle, diet, and behaviors. By definition, weight loss management means keeping weight under control as is appropriate for any age, gender, and overall stature. Often measured by the imperfect body mass index (BMI), successful weight loss management often involves not only a plan but a support team around the person trying to lose weight.
Weight loss management programs work differently in different communities or facilities. These intensive programs often involve a team that includes a health care provider, therapist, dietitian, and sometimes trainer to help clients through their weight loss journeys. In some cases, these teams include a bariatric surgeon and life coach, as well.
How Mental Health Impacts Weight Loss
Depression, anxiety, and a myriad of mental health diagnoses can add up to making weight loss and long-term weight management more challenging. There's a connection between the mind and the human body—a person's BMI and whether they suffer from obesity aren't always genetic. Lifestyle, diet, other medical conditions play a big part in whether a person can maintain a healthy weight long term without the benefit of weight loss management.
The following are just a few examples of the relationship between weight loss and mental wellness:
Self-Care and Self-Criticism
People who struggle with portion size, living a healthier life, sleep apnea, and developing healthy habits often shame themselves into making it worse. Whether they suffer from a chronic disease or are experiencing depression due to shame around body mass index or fat intake, it all adds up to problems with self-care and making choices that support healthy eating and weight. This can compound and lead to clinical depression or issues with motivation. As frustrations and self-esteem challenges evolve, a person is more inclined to become depressed or anxious about their situation, which can then further poor eating and exercise habits.
Interpersonal Relationships and Boundaries
Mental health and weight loss can also have a significant impact on personal relationships. For some people, it's hard to meet health goals because of interpersonal relationships where one or both partners struggles with mental health concerns. If a person's partner or family members shame them due to their weight, it's hard to stay motivated and find the internal strength to stick with healthier eating plans. The same applies if the partner unhelpfully enables a person trying to lose weight, too. For this reason, healthy relationship dynamics are important to sustainable weight loss management.
Using Food for Self Medicating
Another correlation between weight loss management with mental health is often seen in people who lack healthy coping skills for things like anxiety, stress, depression, and more. Clients who use food to make themselves feel better in the moment often struggle with finding alternatives to food and drinks when trying to emotionally soothe themselves.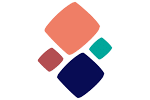 How Weight Management Helps
Weight management psychotherapy is often a wrap-around service offering many types of help and support, and often involves a care team who will work with a client to set weight loss goals. This team will offer tools to cope with stress, anxiety, and other mental health issues and oversee medications.
Dieticians on weight loss management teams can also help with:
Careful diets
Meal replacement programs
Exercise programs
Nutrition education
Nutrition counseling
Decisions about bariatric surgery and other weight loss options
Making referrals to specialists
Monitoring food intake and calories
Behavioral weight loss management therapy teams can work with clients on:
Coping skills
Mental health medications
Food journals
Healthier lifestyles
Underlying emotional or psychological factors
Behavioral and impulse modifications
Relaxation techniques
Validation
Getting Help
Understanding the relationship between mental health and weight management can be a key component to successful weight loss and maintenance. To locate a therapist who specializes in helping people maintain a healthy weight, WithTherapy can point you in the right direction. With licensed professionals who specialize in behavior therapy and weight management, WithTherapy will be a great resource in helping you locate the right person with the proper diagnostic tools to help.
Find a Therapist to Help With Weight Loss and Management
Ready to find support and address your challenges? Schedule with a therapist uniquely matched to you.

You're at the heart of a reimagined therapist search platform.