What is a Mental Health Counselor?
A mental health counselor is a mental health professional who provides support to individuals experiencing mental or emotional distress. Mental health counselors may use various psychotherapy interventions to help individuals deal with anxiety, depression, substance abuse, and other mental health conditions.
According to the National Institutes of Mental Health, about one in four adults in the United States has a mental health condition. Close to 50% of adults experience at least one mental illness during their lifetime. However, in 2017, only 42.6% of those with a mental illness accessed mental health services.
Mental health counselors, clinical social workers, psychologists, and other types of mental health specialists help individuals with mental health conditions in various ways. Whether you're thinking about starting counseling for the first time or searching for the right family therapist, here's everything you need to know about mental health counselors.
What training do mental health counselors have?
Many mental health counselors start their training with a bachelor's degree in human services, such as social work or psychology.
Mental health counselors must also have a master's degree in psychology, counseling, or a related field and have completed 2–3 years of clinical experience under a licensed professional.
To practice, counselors must also pass the licensing exam in their state, which typically requires 2,000–3,000 hours of supervised clinical experience. In many states, counselors must first pass a licensure test administered by the National Board of Certified Counselors (NBCC). As the title of Mental Health Counselor is protected in many states, aspiring counselors must pass the National Board exam before legally adopting it.
After completing these requirements, their full job title may be one of the following:
Licensed Professional Clinical Counselor (LPCC)
Licensed Mental Health Counselor (LMHC)
Licensed Professional Counselors (LPCs)
In addition to their basic education, coursework, and licensure requirements, some counselors undergo further training and certification in a specialized area of mental health counseling. According to CACREP, some typical specialties include:
Marriage and family services
Guidance and career
Stress management
Substance abuse and addiction
Education
Rehabilitation
Where do mental health counselors work?
All people face different mental health issues throughout life, and working with a mental health professional can help individuals deal with these challenges. Mental health counselors represent just one type of mental health specialist that specifically works with people experiencing cognitive, behavioral, and emotional issues. Like clinical psychologists and social workers, counselors may work with individuals, families, and communities to cope with mental health issues and improve mental well-being.
According to the U.S. Bureau of Labor Statistics, professional mental health counselors work in a wide variety of settings, including:
Schools
Workplaces
Prisons
Local government agencies
Crisis intervention centers
Private practice
Hospitals
Social service agencies
Community centers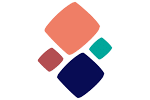 What do mental health counselors do?
Mental health counselors receive training to lead individual and group sessions and diagnose mental health conditions. However, unlike psychiatrists, counselors cannot prescribe medications. Some of the tasks that a mental health counselor may take on regularly include:
Assessing clients experiencing psychological symptoms and providing mental health diagnoses
Talking to clients about their emotional health, behaviors, experiences, and thoughts
Conducting group therapy sessions with families (family therapy) or couples (couples counseling)
Assisting clients in developing a treatment plan, recognizing their strengths, and setting realistic goals
Evaluating issues that may affect a client's mental health, including bullying, substance abuse, and work stress
Referring clients to other mental health practitioners as well as other resources in the community, including support groups, education courses, and occupation services
Mental health counselors also provide individual psychotherapy and mental health care. Some common mental health issues that counselors and psychotherapists work with include:
Anxiety disorders
Mood disorders, including depression and bipolar disorder
Substance use disorders
Behavioral disorders, including attention-deficit/hyperactivity disorder (ADHD)
Relationship problems
Self-esteem issues
Counselors tend to view individual needs from a humanistic perspective. Instead of focusing on dysfunction, counselors focus on helping individuals cope with developmental challenges and difficult life stages. As a result, your counselor may focus on personal development by helping you learn the skills and coping techniques necessary to deal with life changes and stages effectively.
Why would you want to see a mental health counselor?
It's normal to face mental health issues throughout life. Some common mental health concerns include anxiety, depression, addiction, grief, and difficulty coping with stress. Some reasons you might seek the assistance of a mental health counselor may include:
Experiencing repeated thoughts related to a traumatic experience
Feeling uninterested in things you used to enjoy
Isolating yourself from the people around you
Using substances to cope with problems
Feeling overwhelmed with stress or anxiety
Difficulty communicating with your spouse or family members
You don't need to experience intense psychological symptoms to benefit from psychotherapy. Counselors and other clinicians can help with a wide range of concerns—from occasional anxiety to relationship problems. Whether you're looking to improve your communication skills, become a better parent, or set and achieve your goals, working with a mental health specialist can help. Above all else, mental health counselors provide a safe space for you to talk about your problems.
How to Find a Mental Health Counselor
Your mental health is important, and putting your well-being in the hands of the right person can make all the difference. When it comes to choosing a mental health counselor, counselor and therapist credentials can tell you a lot about who you're entrusting with your mental well-being. Credential abbreviations communicate information about a counselor's level of education, qualification, and even the types of services you might expect from them.
When it comes to choosing the right mental health professional, it's important to take the time to find someone you feel comfortable with. A good mental health counselor has strong listening skills, the ability to communicate effectively, great problem-solving skills, and excellent people skills. Mental health counselors should be compassionate and empathetic, with high emotional intelligence and great nonverbal communication skills.

To find a mental health professional, reach out to a counselor through WithTherapy. We'll connect you to someone you feel comfortable with, regardless of your personal preferences and requirements. One of the experienced psychotherapists on the WithTherapy platform will help you navigate your mental health, develop healthy coping skills, and improve your mental well-being.
Find a Mental Health Counselor
Ready to find support and address your challenges? Schedule with a therapist uniquely matched to you.

You're at the heart of a reimagined therapist search platform.