What is a Mental Health Day?
A mental health day is aimed explicitly toward stress relief and burnout prevention. Although taking one day off might not be enough to solve more serious problems, such as chronic stress, a mental health day can provide a much-needed break to relax, unwind, and return to work feeling refreshed.
Mental wellness is essential at every stage of life—from adolescence through adulthood. Whether you're on the road to burnout or facing career challenges, here's what you need to know before taking a mental health day.
The Benefits of Taking a Mental Health Day
Everyone experiences stress—both on and off the job. Stress can be challenging to manage if you also have a pre-existing mental illness, such as substance use disorder, schizophrenia, or bipolar disorder. When you feel like you can't handle any more stress, a mental health day gives you the opportunity to reset and focus on yourself.
Mental health days are an important component of stress management—and taking a day off can even contribute to your overall productivity. According to the World Health Organization, depressive and anxiety disorders cost more than a trillion dollars in lost productivity each year.
Plus, mental health days are good for your physical health, according to the United States Centers for Disease Control (CDC). Your physical and mental well-being are closely intertwined, and poor mental health is often connected to physical symptoms, including headaches, chest pain, and digestive issues. Relaxing your mind and body can help you build resilience, feel better, and bounce back after dealing with a challenging situation.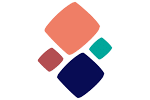 What to Expect
Whether you're facing stress or dealing with symptoms of a mental health disorder, asking for a day off can feel intimidating. If you're dealing with mental health stigma around the workplace, don't feel like you have to share everything about your mental health condition. In addition, consider checking your organization's time off policy before requesting the day off.
Once you've taken the day off, avoid feeling guilty. Depending on your mental wellness, it might be a good idea to schedule the day off ahead of time, ensuring that you've taken steps to manage your workload. However, if you wake up in the morning and feel like you need a mental health day, be sure to make the most of it.
If you're feeling exhausted, anxious, or stressed, you might feel like your body needs to rest. Or, if you just need a day away from work, you might focus on self-care. If you notice intense mental health symptoms, consider calling your therapist or a helpline. The National Alliance on Mental Illness (NAMI) Helpline (1-800-950-NAMI (6264)) and Substance Abuse Mental Health Services Administration (SAMHSA) National Helpline (1-800-662-HELP (4357)) can provide valuable mental health support for individuals experiencing substance abuse issues or other mental health concerns.
Alternatively, consider calling a family member or hanging out with close friends to help combat loneliness and share your mental health problems. If you're feeling overwhelmed, try tackling your stress with light exercise or by reading a book. Ultimately, it's essential to be aware of your needs.
Remember that support is available.
If you're still experiencing mental health problems after your mental health day, it might be time to seek professional care. It's always a good idea to take time for yourself so you don't wake up experiencing a mental health crisis. Although taking a day off can help you feel rejuvenated, you should also prioritize good mental health every day.
There are treatment options for individuals experiencing stress and burnout, including mental health services, advocacy and support groups, and lifestyle changes to reduce your risk factors for stress. Scheduling a therapy appointment can help you find different ways to cope with stressful situations, reduce the severity of your mental health symptoms, and work toward positive mental health. Meanwhile, joining a support group, such as NAMI Family, NAMI Basics, and NAMI Peer, can help you connect with other people in similar situations.
To find a therapist, reach out to a mental health professional through WithTherapy. We'll connect you to a psychologist, psychiatrist, social worker, or counselor you feel comfortable with, regardless of your personal preferences and requirements. One of our experienced therapists will help you explore your treatment options, navigate your mental health problems, and start feeling better.
Find a Therapist to Help With Your Mental Health
Ready to find support and address your challenges? Schedule with a therapist uniquely matched to you.

You're at the heart of a reimagined therapist search platform.