What is Caregiver Stress?
At some point during their lives, many people are faced with caring for a family member or friend during an illness. Caregivers provide short-term and long-term support in many ways, including:
Emotional support
Practical support, such as housework and cooking
Taking care of finances
Managing medications
Helping with personal care, such as washing
Providing care to a friend or family member can be a stressful experience, making caregivers especially vulnerable to mental health challenges. With the right support system in place, caregiving can be a rewarding and valuable experience.
If you're a caregiver, remember that it's also important to take care of your own health. If you need help coping, there are various resources available to improve your quality of life and overall well-being.
How common is caregiver stress?
Many individuals find themselves in a caregiver role at some point during their lives. In 2012, approximately 36% of people in the United States provided unpaid care to an adult with an illness or disability. As the population ages, the percentage of caregivers is expected to increase.
The majority of family caregivers are women, according to a 2015 survey. The same survey found that about 17% of caregivers reported that their health was fair or poor, and 22% reported that their health had become worse due to caregiving.
Signs of Caregiver Stress
Everyone responds differently when tasked with providing care to a friend or family member. Some of the most common signs of caregiver stress include:
Feeling fatigued or lethargic
Feeling overwhelmed
Becoming easily irritated
Difficulty sleeping
Using and abusing alcohol, drugs, or other substances to cope
Losing interest in the things you used to enjoy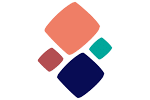 Common Challenges Faced by Caregivers
Caregivers can be affected by the same mental health problems as the general public. Because of the nature of caregiving, caregivers are especially vulnerable to challenges such as:
Burnout
Depression and anxiety
Relationship problems, such as feeling isolated
Low self-esteem
Sleep problems, like insomnia
Physical health concerns
Substance abuse issues
What should you do if you're suffering from mental health challenges?
If you're experiencing emotional distress related to caregiving, the following resources can help:
Support services. Caregivers may be eligible for support from respite services or local health organizations, which can provide help with housework and respite care.
Social support. Reach out to friends and family members to share how you're feeling. Consider asking for help to allow yourself to take a break from your role as a caregiver.
Therapy. In both individual and group contexts, therapy can help caregivers cope with mental health challenges. Many caregivers find it helpful to talk about their feelings with a mental health professional. Types of therapy to consider include psychotherapy, such as psychodynamic psychotherapy, cognitive-behavioral therapy, and acceptance and commitment therapy. Online therapy can also serve as a valuable resource for caregivers.
Support groups. Sharing your experiences with other caregivers during support sessions can help you build a support system and work through difficult emotions. Support groups can also provide valuable information, tips, and advice for coping with caregiver stress.
Focus on the relationship. Try to think about your close relationship in its original context as a friend or family member. Focus on the positive aspects of your relationship, do pleasurable things together, and support your friend or family member to do things independently when possible.
Helplines. If you need immediate support, call 1-800-273-8255 or visit the National Suicide Prevention Lifeline Website.
What should you look for in a therapist?
With millions of caregivers across the United States, balancing the responsibilities of caregiving with the ongoing challenges created by the COVID-19 outbreak, fear, anxiety, and caregiver stress may cause strong or overwhelming emotions. Additionally, extra caregiving responsibilities can lead to fatigue, irritation, and resentment. During the current pandemic, it's paramount to take care of your mental health to protect your health and overall well-being.
If you're considering professional help for caregiver stress, reach out to a mental health professional through WithTherapy. WithTherapy's unique service will match you with a therapist that you feel comfortable with, regardless of your personal preferences and requirements. One of the qualified therapists on WithTherapy will help you develop problem-solving strategies and learn how to cope with caregiver stress.
Find a Therapist to Help With Caregiver Stress
Ready to find support and address your challenges? Schedule with a therapist uniquely matched to you.

You're at the heart of a reimagined therapist search platform.