What is Depression?
Depression can arise as the result of a myriad of factors—dealing with death or grief, adjusting to major life events, experiencing a breakup or familial conflict, reconciling childhood trauma, and more. While these are some of the most common causes of depression, the disorder isn't always so straightforward. While depression can come and go throughout life (which is entirely normal!), sometimes the condition runs more profound than that.
Clinical depression, also called major depression or major depressive disorder, is classified as a mood disorder. Those with clinical depression may experience chronic fatigue, sadness, lack of interest, a feeling of hopelessness, or a loss of motivation. While depression may at first seem unmanageable, there are many treatments, coping mechanisms, and life changes that can help people who live with depression increase their quality of life.
Of all mental disorders, depression is among the most treatable. A majority of patients respond well to treatments and find relief from their depression symptoms.
Symptoms of Depression
Feeling hopeless
Persistent sadness or "empty" mood.
Feelings of worthlessness, guilt, and shame
Insomnia or sleeping too much
Irritation and anger
Trouble concentrating or making decisions
Loss of interest in things that usually bring pleasure
Fatigue
Suicidal thoughts or attempts
Types of Treatment
As with other mental illnesses, common treatments for depression include medication, psychotherapy, or a combination of both as well as complementary or alternative treatment options.
Psychotherapy: Also known as talk therapy or counseling, psychotherapy can help you work through and better manage your symptoms of depression. Cognitive-behavioral therapy (CBT), which allows patients to recognize and change their behaviors and thought patterns, has been found to have a positive effect, as has interpersonal psychotherapy. Interpersonal therapy focuses on you and your relationships with other people.
Medication: Because depression may be caused at least in part by a person's brain chemistry, a medical clinician or psychiatrist may prescribe antidepressant medications. Antidepressants work with the chemicals in the brain to improve your mood and the way you respond to stressors. There are several types of antidepressants, including selective serotonin reuptake inhibitors (SSRIs) that improve how the brain uses serotonin. Your clinician will work with you to determine which antidepressant is best for you. Unlike amphetamines, antidepressants are not addictive. In addition to antidepressants, other types of medications may be prescribed to manage symptoms of accompanying anxiety disorders or more severe illnesses like bipolar disorder or psychotic depression.
Brain Stimulation Therapies: Brain stimulation therapies are medical treatments that use electrical impulses to treat depression when medication doesn't achieve desired results. Electroconvulsive therapy (ECT) interventions relieve symptoms of severe depression and may be used as a first-line treatment for more serious depressive disorders. Recently, repetitive transcranial magnetic stimulation (RTMS) was introduced as a treatment of depression.
Why don't more people seek treatment?
It is common for individuals with depression to feel alone in their struggles. That is part of the condition. That said, raising awareness about this common disorder can help lower the stigma and encourage help for those in need.
If you don't feel like your usual self, or if you have experienced depression before and feel an onset coming on, you should reach out for help. You are not a burden, and there is a multitude of resources to choose from. With the proven efficacy of psychotherapy, medication, and alternative or complementary treatments of major depression, nothing should get in the way between you and professional help. That's what the experts are here for.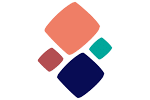 Common barriers to depression treatment may include:
Perceived stigma of seeking help from a psychologist or mental health specialist
A belief that your long-term symptoms are simply the result of a bad mood and will pass
The anticipated hassle of finding and scheduling time for therapy with a counselor, psychiatrist, or psychologist with whom you're comfortable
Searching for help for depression
While the idea of finding the best psychotherapist for you may seem overwhelming, there are many people out there who can provide the resources you need, or at the very least, refer you to someone who can.
Once you reach out for support, you will work together with your mental health professional to craft a personalized treatment plan based on the cause of your depression, the severity of it, the risk that it will continue, and more. Most importantly, you cannot blame yourself for the way you feel. A variety of factors including genetics, social and familial upbringing, medical illness—and of course, your personal feelings—can affect the way depression impacts your life.
How do you find a therapist?
If the symptoms of depression feel true to you, your first step can be to schedule an initial appointment with a licensed therapist or mental health professional easily using With Therapy's innovative and user-friendly tool.
With Therapy is a matchmaker service that uses science to pair you with a personalized shortlist of therapists. You'll start by finding therapists who are available when and where you are. Then, you'll be able to narrow down your list with preferences including what you think would be helpful for your treatment. If you have dealt with depression before, you may know a path that can work for you. If you are new to this, don't fret. Your therapist can ensure a thorough exploration to discover what you need to heal.
If it's important to you to speak to someone you connect with on a deeper level, With Therapy can also take demographic considerations such as race, gender, or sexual orientation in your search. If you're feeling down, look no further—you can schedule an appointment immediately, directly through the With Therapy website. Don't let the hard times keep you from living a fruitful, fulfilling life.
Find a therapist for depression today
If you're ready to address your depression or for further information, visit WithTherapy and start therapy.
Find a Therapist to Help With Depression
Ready to find support and address your challenges? Schedule with a therapist uniquely matched to you.

You're at the heart of a reimagined therapist search platform.