What is Gender Therapy?
Questioning your gender identity or gender expression is entirely normal. Sometimes, this exploration can influence the formation of your identity, leading to doubt about how you fit into a binary world.
In the United States, seeing a therapist about gender identity issues can feel intimidating. You might feel like your therapist will try to talk you into conforming with a particular gender role—or try to talk you out of being a certain gender.
Gender therapy (with a compassionate, gender-affirming therapist) can provide a valuable source of support as you navigate gender-related questions. With gender-affirming social support and psychotherapy, individuals can safely navigate their gender without judgment to live as their authentic selves.
How can gender therapy help?
Gender therapy helps gender non-conforming, gender-questioning, and transgender people explore their gender identity and expression to achieve comfort with themselves, manage their mental health, and work toward self-fulfillment.
Whether you're exploring gender expression or questioning whether you're transgender, you don't have to figure everything out yourself. When you start gender therapy, you'll gain the support of an experienced therapist or gender specialist in your journey toward discovering your authentic self.
Mental health professionals can also provide referrals to gender-affirming clinicians and medical providers for other medical services, including:
Primary care
Gynecologic and urologic care
Reproductive options
Hormone therapy services
Who can benefit from gender therapy?
You don't need to identify as gender questioning or transgender to benefit from gender therapy. Gender counseling can help anyone at any stage of life, from adolescents navigating gender identity issues in high school to adults entering parenthood.
Gender therapy may benefit:
People questioning their gender identity
People who feel discomfort about certain aspects of their gender
People experiencing gender dysphoria
People seeking gender-affirming interventions, such as hormone therapy or other medical treatment
Gender therapy can help individuals develop a deeper understanding of who they are and form a deeper connection with their body, according to the World Professional Association for Transgender Health's (WPATH) Standards of Care. In addition to support groups for transgender women, men, and gender-questioning individuals, gender therapy can help individuals feel more comfortable exploring their gender.
With that said, it's important to remember that questioning your gender identity does not always necessitate diagnosis, mental health evaluation, or ongoing behavior therapy. While gender dysphoria is listed as a mental health disorder under the Diagnostic and Statistical Manual of Mental Disorders (DSM-5), the American Psychiatric Association no longer lists gender identity disorder as a diagnosis.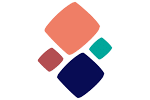 What can you expect during counseling sessions?
During your first visit, your therapist will ask you questions related to your medical history, any medications you're currently taking, and whether you have any mental health concerns. To better understand what you're experiencing, your gender therapist will also ask some personal questions regarding gender, including:
Your gender expression (clothing, hairstyle, pronouns, etc.)
Your gender congruence (how your gender expression matches how you feel)
Your internal sense of gender and how it aligns with your sex assigned at birth
With the help of your mental health provider, you'll be able to explore what you like about yourself and what you wish could be different. If you're experiencing any mental health concerns such as substance abuse, suicidal ideation, or body dysphoria, your therapist will perform a behavioral health evaluation to help you establish an appropriate treatment plan.
Remember: Gender therapy isn't meant to direct you toward a certain gender. Instead, it provides a safe space for you to assess your identity and embrace who you are.
Finding a Gender Therapist
Finding a gender therapist that you feel comfortable with can be challenging. Especially if you've had a bad experience with therapy before, it's completely normal to have concerns about finding a therapist who has knowledge of LGBTQ+ and gender identity issues.
When meeting with potential therapists, ask about their training and experience working with transgender, nonbinary, gender-nonconforming, and gender-questioning clients. Some helpful questions to ask your therapist during your initial consultation include:
What is your prior experience with transgender, nonbinary, and gender-questioning clients?
Where did you receive education about transgender health and gender therapy?
What's your approach to providing a letter of support for gender-affirming interventions, such as hormone treatment?
Above all else, it's essential to find someone that you feel comfortable with about intimate topics such as gender identity, sexual orientation, and gender expression. According to the American Psychological Association (APA), your therapeutic relationship can make a significant difference in the success of your mental health treatment and can contribute to better long-term mental health outcomes.
To find the right fit, reach out to a mental health provider through WithTherapy. We'll connect you to a licensed therapist you feel comfortable with, regardless of your personal preferences and requirements. One of our compassionate, inclusive therapists will help you explore gender identity issues, discuss options for gender transition, and help you live confidently as your authentic self.
Find a Therapist to Help With Gender Questions and Concerns
Ready to find support and address your challenges? Schedule with a therapist uniquely matched to you.

You're at the heart of a reimagined therapist search platform.