Group therapy is a form of psychotherapy that involves one or more therapists (facilitators) working with several people at the same time. A variety of groups are available, and group sizes typically vary depending on the type of group therapy. For example, in family therapy, a form of group therapy that involves family members, groups may consist of two or more clients. Meanwhile, other types of group therapy, such as substance abuse therapy groups, may include 10–12 clients in a session.
While group therapy can be a standalone treatment, therapists commonly integrate it into a comprehensive treatment plan that includes individual therapy and medication. Group therapy effectively treats a wide variety of mental illnesses, helping group members work on social skills, gain insight into interpersonal relationships, navigate challenging situations, and more.
How does group therapy work?
In group therapy sessions, groups can be as small as three to four people or as big as eight to twelve people. Groups typically meet once or twice per week (for example, on Tuesdays and Thursdays), with each group therapy session lasting an hour or two.
Group therapy may be either open or closed. In open groups, new group members are welcomed to join at any time during the process. Meanwhile, in closed groups, only the core group members can participate. The length of group therapy varies. In psychoeducational, short-term groups, therapy can end after about 6 sessions. In long-term "process" groups, the work can last for years.
What does a group therapy session look like?
Although the group process will look different depending on the specific therapist, group, and type of therapy, most groups meet in a room where the chairs are arranged in a large circle. This way, each group member can see every other person in the group throughout the session.
Each therapist has a different approach to group therapy, and each group will have different goals. For example, in cognitive-behavioral therapy (CBT), group therapists might have a structured approach to sessions. In other types of groups, like psychodynamic groups, therapists might encourage a more free-form conversation, where each group member participates as they see fit. Sometimes, therapists might have a specific plan for each session, where certain group members practice new skills with other group members.
Group therapy vs. support groups: What's the difference?
In the group setting, there are two main types of mental health interventions available: Group therapy and support groups. While both interventions aim to bring people with similar problems or backgrounds together, the setup of group therapy and support groups varies.
Group therapy is led by licensed therapists who guide group treatment, regulating who can join, deciding when it makes sense to introduce a new group member and structuring group sessions. During group therapy, members share everyday experiences, work on interpersonal skills, and set goals as a group with the help of the facilitator.
Support groups and help groups, on the other hand, are usually led by individuals who have experience living with a particular condition or share a similar background with the group members (although, in some cases, support groups may be led by counselors or psychologists). Unlike mental health professionals, group leaders may not have training in facilitating group treatment. However, support groups are typically more flexible than groups, allowing group members to drop in as they wish.
Whether you choose to attend group therapy or join a support group, connecting with others who share similar experiences can be invaluable.
Is group therapy effective?
Group therapy can be an effective treatment for many conditions, including depression, chronic pain, anger management, and substance use disorder. In a 2014 study, researchers found that 44% of individuals with depression experienced significant improvements after group cognitive-behavioral therapy. However, the dropout rate for group treatment was high, with nearly one in five individuals discontinuing psychotherapy treatment.
Although group therapy can be an effective treatment for many people, the group format isn't for everyone. For example, if you prefer stability, group therapy might throw you off. While you might feel comfortable maintaining honest communication with people you've known for a while, it can be hard to do if new members are constantly joining the group. Additionally, if you're living with a chronic mental illness such as substance dependence or bipolar disorder or the nature of your problem is more severe, individual therapy with a trained therapist might be the best option.
If you're not sure whether the practice of group psychotherapy is right for you, consider trying individual therapy first. If you'd prefer to work in a group format after a few individual psychotherapy sessions, talk to your psychologist.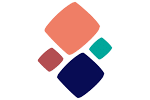 Benefits of Group Therapy
Therapeutic groups and support groups are associated with a wide variety of mental health benefits. Group therapy offers opportunities to work on interpersonal relationships by practicing active listening, navigating differences with others, and sharing everyday experiences. Because group models help individuals connect, it often offers varying perspectives. For example, behavioral therapy in a group setting can help group members to gain a new perspective on their problems, pick up on behaviors they haven't noticed before, and make positive behavioral changes.
On the same note, the group experience also encourages vulnerability by helping group members get in touch with their feelings. By sharing stories and participating in group activities with others, group members can open up about specific problems and behavior patterns. In turn, by learning different ways to express their emotions, group members can deepen interpersonal relationships—both inside and outside of group therapy.
How to Join Group Therapy
If you're already working with a mental health professional, they may be able to refer you to a psychotherapy group that might be a great fit. Alternatively, if you don't have a therapist, you can search for a specific type of group therapy through online therapist databases and resources such as the American Group Psychotherapy Association, Psychology Today, WithTherapy, and local community centers. Some specific therapy groups include:
Interpersonal process group psychotherapy
Skills development group therapy
Psychoeducation groups
Relaxation training group therapy
Anger management group therapy
When you've found a few potential matches, it can be helpful to ask the leading therapist or facilitator some questions to help you find the perfect fit, such as:
What are the group's confidentiality guidelines?
When does the group meet?
What is a typical group session like?
Do you lead the group? Do you have training in group therapy?
To start your search, reach out to a mental health professional through WithTherapy. Whether you're experiencing a specific problem, looking to improve your interpersonal relationships, or achieve personal growth, we'll connect you to a therapist you feel comfortable with, regardless of your personal preferences and requirements. One of the licensed therapists on the WithTherapy platform will help you navigate your mental health, set goals, and make positive changes in your overall well-being.
Find a Therapist for Group Therapy
Ready to find support and address your challenges? Schedule with a therapist uniquely matched to you.

You're at the heart of a reimagined therapist search platform.