Finding the right therapist can feel impossible, especially if you're at an emotional low point. Even if you know what kind of therapy you want, it can be difficult to access treatment. Approximately 60% of counties in the United States have no psychologists, psychiatrists, or social workers, and many people don't seek professional help in the first place.
But there's good news—online therapy is widely provided in the US and if you find the right therapist, chances are you'll find it helpful. Talk therapy treatment is backed by years of research. It is as effective as medication—with fewer side effects and a longer-lasting impact—for mental illnesses like anxiety and depression.
Therapy isn't only helpful for those with diagnosed mental health conditions. Therapists can help with relationship problems or life transitions—like a career change or a loved one's death. Even if you simply need an outsider's opinion on a specific issue, therapy can help you be vulnerable and express your emotions. So, how can you get started?
Research different types of therapy
Not all therapies are alike, and researching different types of therapy and specialties can help you narrow your list when searching for a new therapist. Are you looking for help during a major life change or struggling with relationship problems? Or do you think you're struggling with a particular mental illness, such as OCD or ADHD? If it's the latter, researching mental health issues can give you a better sense of what you might be dealing with. If you're unsure where to start, you can find glossaries online through the American Psychological Association (APA) and the National Alliance on Mental Illness (NAMI).
Some common types of therapy include:
Cognitive-behavioral therapy (CBT): CBT, a type of psychotherapy, helps patients explore and change how they think about life and free themselves from problematic patterns of behavior. During CBT, a psychotherapist will help you identify unhelpful thoughts, challenge them, and replace them with more realistic ones.
General counseling: If you're struggling with everyday stresses or relationship problems, a licensed professional counselor might be a good person to start with. Instead of focusing on specific mental health issues, counseling helps people develop problem-solving skills to live a more fulfilling life. Marriage and family therapists specialize in couples counseling and family therapy.
In addition to different types of therapy, different kinds of therapists are licensed to provide mental health services:
Psychologists usually have PhDs or PsyDs and are trained to treat specific mental health issues, such as PTSD and substance abuse.
Licensed clinical social workers (LCSWs) typically hold a masters degree. With additional clinical hours those with graduate-level social work degrees can become licensed to provide therapy to treat a range of presenting concerns.
A licensed professional counselor (LPC) holds at least a master's degree and helps guide patients through relationship problems and everyday stresses. Family counselors and marriage counselors also work in the counseling field.
Licensed marriage and family therapists (LMFTs) hold at least a master's degree and can be particularly helpful if you're looking for long-term relationship help.
Ask for recommendations
It can feel daunting and confusing to search for a new therapist, especially if you're seeking professional help because you're feeling stressed or overwhelmed. To start your search, consider using Google, asking friends and family members for recommendations, or asking your primary care doctor for a referral.
Additionally, check whether your insurance provider offers a therapist directory. Some insurance plans allow policyholders to search by location, type of therapy, and specialty.
When searching for the right therapist, remind yourself that finding the best fit takes time and effort. It's normal to meet with a few mental health professionals before you find a good match. If you can't find a good local therapist within your zip code, expanding your search to include online therapy can help you find the best fit.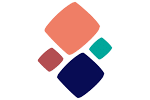 Find Your First Therapist Today
Get personalized matches
Create a shortlist of potential therapists
To enjoy therapy's full benefits, you need to place your mental health in the right person's hands. Because therapy works best when you feel comfortable with your therapist, many patients search for therapists who share their identities.
When you're creating a list of potential therapists, it's perfectly acceptable to narrow your search to mental health professionals with a shared aspect of your identity—whether that's race, age, or sexual orientation.
Of course, this doesn't mean that people who don't share your identity won't provide quality mental health support. Above all else, therapy is about comfort.
Don't be afraid to ask questions
During the first session, many therapists ask patients a few questions to understand what the patient wants from therapy. Your therapist might ask you what you want to talk about, when your specific issue began, or why you decided to seek professional help. Your first session is an essential time for potential therapists to learn more about you—but the reverse is also true.
If you have a concern, comment, or critique, speak up. Being open and transparent is integral to building trust, and feeling hesitant to open up to your therapist can ultimately limit your progress. If you're interested in medication, for example, make sure to bring this up with your psychotherapist. In most cases, your therapist will advise you to wait a bit to determine the best treatment approach to your specific issue before referring you to a psychiatrist who can prescribe medications.
It's also important to ask about cost during your first appointment or initial phone call, according to Psychology Today. Therapy is expensive in the United States, especially if you're working with a private practice clinical psychologist or out-of-network specialist. If you're uninsured or your insurance provider doesn't cover mental health care, ask if your therapist provides sliding-scale options or search out low-cost community- or university-based clinics.
It can also be helpful to consider each potential therapist's credentials, specialty, and experience. If you're struggling with a specific mental illness, such as bipolar disorder, a mental health professional with a specialization in mood disorders may provide more effective treatment.
Don't settle for an OK therapist
It can be challenging to distinguish a good therapist from a poor therapist, especially if you're a new patient. However, there are red flags. If you feel like your boundaries aren't being upheld, you're being judged, or you don't feel comfortable opening up to your therapist, you aren't getting what you need—there's no reason to stick around to see if it gets better.
If you're unsure whether your treatment is helping, bring this up during your next therapy session. While a good therapist will be comfortable with honest conversations regarding your progress, a bad therapist will be overly defensive and may avoid responsibility.
Ultimately, there's no single way to determine whether you and your therapist are a good match. However, it's common to have a gut feeling within your first few sessions.
Final Thoughts
Whether you're seeking professional help to cope with everyday stress or to treat a specific mental health issue, finding a good match can feel intimidating—especially if you're not sure where to start.
To find a mental health professional, reach out to a licensed therapist through WithTherapy. WithTherapy connects each patient to a shortlist of mental health professionals, regardless of personal preferences or requirements. One of the qualified mental health professionals on the WithTherapy platform will help you take care of your mental health and navigate the different treatment options available to you.
Find Your First Therapist Today
Ready to find support and address your challenges? Schedule with a therapist uniquely matched to you.

You're at the heart of a reimagined therapist search platform.