Whether you're experiencing mental health symptoms or navigating family conflicts, starting therapy can feel overwhelming. For most people, committing to psychotherapy can take a lot of courage, and finding a therapist might feel like the most challenging part of the therapeutic process. But there's good news: Even if you haven't started counseling yet, you've already taken the first step toward mental wellness.
So, what can you expect during talk therapy? The truth is, it's different for everyone. Every therapist handles therapy sessions differently—and your psychotherapy experience will vary depending on your specific mental health problems. Here's how to prepare for your first therapy session so you can make the most out of treatment.
How do you find a mental health provider?
No two mental health professionals are the same, and different therapists will utilize various types of therapy. Whether you're trying online therapy or meeting in person, it's important to schedule an initial consultation to see if you're a good fit.
Your initial consultation is like a first date: It's an opportunity to ask questions and see if you're a good fit before moving forward. Some questions you might ask during your first session include:
What is your academic background? What training and credentials do you have?
How much does each therapy session cost? Do you accept insurance? If not, will you submit out-of-network claims?
Do you have specialized training or experience treating clients with [PTSD, relationship issues, emotional problems, etc.]?
What types of therapy do you use? What modality would you recommend for my specific challenges?
When do you tend to have availability?
Can you tell me what it's like to sit with you in a session? Are you more directive and structured? Do you allow me to explore more? Will you focus on helping me understand my past or plan for my future?
Once you've talked to a few potential therapists, you can narrow down your list to find a good match. It might take a few sessions before you feel comfortable with a new therapist—and that's completely normal.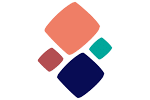 Find Your First Therapist
Get personalized matches
What will your first therapy session look like?
Most prospective clients expect to dive into their mental health issues during the first session. In reality, your first therapy session will look more like a doctor's appointment. You'll sign in, sit in the waiting room, and wait for your appointment. If you're attending online therapy, you'll arrange a meeting time for your phone call or video chat.
Before you meet your psychologist or another mental health professional, you'll likely fill out some paperwork, including HIPAA forms, health insurance information, a mental health questionnaire, and your medical history. Once it's time for your appointment, your psychologist, counselor or social worker will ask questions to learn more about you and establish the best treatment plan.
During the first session, your therapist may ask:
Are you experiencing any mental health problems?
Why did you decide to start talk therapy?
Are you dealing with any challenging situations in your life?
Have you ever been diagnosed with a mental health condition?
Your psychotherapist might also ask about your relationships, professional life, current living situation, and childhood. During this session, you'll discuss the length of treatment, type of therapy, and frequency of your sessions.
How do you know if your therapist is the right fit?
According to the American Psychological Association, your therapeutic relationship plays a significant role in your mental health outcomes. In other words, successful psychotherapy requires feeling comfortable with your therapist.
If you don't feel comfortable after a few meetings or if you're just not "clicking," listen to your gut. The therapeutic process can be hard work—and it's normal for difficult emotions to surface during therapy sessions. The best therapist will provide empathy, pay attention to your progress, and personalize your treatment to match your specific challenges. Above all else, your therapist should express a willingness to help you work toward positive change in your mental health.
To find the right therapist, reach out to a mental health professional through WithTherapy. We'll connect you to a licensed mental health professional based on your personal preferences, requirements, and mental health needs. One of the experienced therapists on the WithTherapy platform will help you navigate your mental health and make the most of psychotherapy.
Find Your First Therapist
Ready to find support and address your challenges? Schedule with a therapist uniquely matched to you.

You're at the heart of a reimagined therapist search platform.