The therapeutic alliance, also termed the therapeutic relationship, is how you and your therapist connect, behave, and engage with each other, according to the American Psychological Association (APA). Think about any relationship—whether it's a relationship with a family member or a best friend. Trusting the people around you allows you to open up, learn, and grow. Similarly, according to the National Institute of Mental Health, the therapeutic alliance plays a vital role in mental health treatment.
But finding a good therapist isn't easy. Depending on your insurance company and coverage, it might feel impossible to find affordable therapy. Then, there are scheduling and geographic constraints, and figuring out whether or not the person you're opening up to is the right one to help you heal. So, how can you find the right fit?
Decide which type of specialist is right for you.
There are a few different types of therapists that are qualified to provide mental healthcare:
Psychologists have a PhD or PsyD and are trained to provide psychotherapy (talk therapy).
Licensed Clinical Social Workers (LCSWs) typically hold a master's degree and are trained in psychotherapy.
Licensed Mental Health Counselors are trained to provide psychotherapy and treat patients in the same way as a social worker.
Psychiatrists hold medical degrees and can prescribe medication. In some states, clinical psychologists can also prescribe medication.
Suppose you're looking for cognitive-behavioral therapy (CBT), individual therapy, group therapy, couples therapy, psychodynamic therapy, or family therapy. In that case, you're best off seeing a psychologist, psychotherapist, social worker, counselor, or licensed marriage and family therapist (LMFT). Psychologists typically treat patients with mental health conditions, while social workers and professional counselors help individuals suffering from emotional problems or psychological distress.
If you're seeking mental healthcare for a specific issue, make sure your therapist has some specialty in that area of expertise. If you struggle with phobias, your therapist should know how to treat anxiety. If you're experiencing substance abuse, sexual assault, or trauma, you might want to search for a specialist with experience with those concerns and talking to them about specific treatment options such as eye movement desensitization and reprocessing (EMDR) therapy.
At WithTherapy we know that it's also important to consider your personal preferences. Some patients feel more comfortable with a person of color, while some patients prefer an LGBTQIA+ practitioner. Above all else, the best therapist for you will be someone with whom you feel comfortable.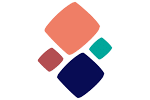 Find the Right Therapist for You
Get personalized matches
Schedule initial consultations with potential therapists.
If you're starting your search from scratch creating a shortlist of potential therapists. Then set up consultations. Some mental health professionals won't charge for the first call or initial consultation, so it's necessary to figure this out before your first appointment. Therapy can be expensive in the U.S., so it's essential to find out what your insurance covers and what your out-of-network benefits may be. Also, some therapists offer sliding-scale pricing for counseling, depending on your income.
During your consultation, it's critical to get a feel for your therapist. Think of your consultation as a first date—ask about their educational background, certifications, and expertise areas. To find a good fit, dive into your specific mental health goals, and ask how your mental health professional will help you accomplish them.
It's also a good idea to ask potential therapists about their specific mental health services and policies. Many therapists require advance notice if you're planning to cancel or reschedule a therapy session..
Go with your gut.
Ultimately, the key to finding a good match is trusting your intuition. If you don't feel like your therapist is someone you can open up to after a couple of sessions, then they're not the right therapist for you. If your therapist watches the clock during your sessions, doesn't offer empathy or emotional support, or shows any other red flags, find a new therapist.
If you've met with a few potential therapists, choose the one you felt the most comfortable opening up to during your first session. If you feel like you've lost your initial connection after a few sessions, a few months, or even a few years, don't be afraid to bring it up with your therapist and consider searching for a new therapist. You might be working with someone with excellent credentials, endless certifications, and years of experience, but if you can't open up to them, your mental well-being won't improve.
Final Thoughts
Whether you're struggling with symptoms for the first time or looking to make a positive change in your emotional health, finding the right fit is critical to the success of your treatment.
To find a great match, reach out to a therapist through WithTherapy. By connecting each patient to a personalized shortlist of mental health professionals, we can help you find a great therapist, regardless of your personal preferences and requirements. One of the qualified therapists on the WithTherapy platform will help you explore different types of therapy, practice mindfulness, and gain insight into your mental well-being.
Find the Right Therapist for You
Ready to find support and address your challenges? Schedule with a therapist uniquely matched to you.

You're at the heart of a reimagined therapist search platform.