The new realities of working from home, homeschooling, and social distancing from other family members, close friends, and colleagues require adjustment.
In a recent study by the United States Centers for Disease Control (CDC), approximately 40% of U.S. adults reported experiencing mental health challenges during the COVID-19 pandemic. According to the Psychiatric Times, stressors related to the coronavirus outbreak—including social distancing, financial concerns, school closures, and working from home—can further exacerbate mental health concerns, such as anxiety, depression, post-traumatic stress disorder (PTSD), substance use, and other mental health symptoms.
Adapting to significant lifestyle changes—while managing the fear of contracting COVID-19 and worrying about those close to us who are particularly vulnerable—is challenging for everyone. So, how can you juggle working, parenting, and at-home learning while taking care of your mental health?
Create new routines for your household.
Between working from home, parenting, and home-schooling, it can feel impossible to stick to a daily schedule. According to the World Health Organization (WHO), parents should aim to maintain familiar routines at much as possible, or create new routines, especially when staying at home.
Intentionally create time for yourself.
With more family members spending time at home, most of the personal time that used to be part of our routines is no longer available. Without alone time, it's important to be intentional about setting aside time to recharge and de-stress.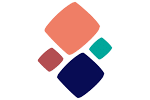 Find a Therapist to Navigate Working, Parenting, and At-Home Learning
Get personalized matches
With social distancing and other safety guidelines to prevent the spread of the coronavirus disease, it might feel challenging to maintain friendships and social connections with family members—especially those at higher risk. However, socialization is essential—it can help combat feelings of loneliness and isolation, especially among younger children.
Don't hesitate to seek professional help.
The coronavirus crisis is a stressful time for everyone, especially those with pre-existing mental health disorders. Remind yourself that it's important—now more than ever—to take care of your mental health.
Whether you're experiencing mental health problems or struggling to adjust to the new realities of working from home and distance learning, reach out to a therapist through WithTherapy.
We'll connect you to a mental health professional you feel comfortable with, regardless of your personal preferences and requirements. One of the licensed therapists on the WithTherapy platform will help you learn to manage your mental health, adjust to the new normal, and healthy ways to cope with stress.
Find a Therapist to Navigate Working, Parenting, and At-Home Learning
Ready to find support and address your challenges? Schedule with a therapist uniquely matched to you.

You're at the heart of a reimagined therapist search platform.