According to a 2018 national survey, loneliness levels in the United States are at an all-time high, with nearly half of survey participants reporting they sometimes or always feel alone. Social distancing and lockdown measures under the COVID-19 pandemic have exacerbated the country's loneliness epidemic, with 53% of adults in the United States reporting that the pandemic has negatively impacted their mental health.
Long-term loneliness and social isolation are associated with an increased risk of mental health problems, including depression, anxiety, and heightened stress levels. Over time, the impact of loneliness on mental health can feel overwhelming and become challenging to manage.
Whether you're quarantined due to a suspected exposure, staying home because you're at high risk, or staying home to help minimize the spread of COVID-19, here are some tips for coping with feelings of loneliness.
Stick to a Schedule
Even if you're isolated at home, maintaining a regular schedule can help make your day feel as "normal" as possible.
Start each day with a to-do list of a few things that you'll accomplish, keep a daily journal of your feelings, and keep a symptom log if you're currently managing a physical or mental health condition. When feelings of loneliness feel overwhelming, your tracking systems can help you feel proactive toward your situation.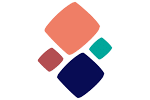 Find a Therapist to Help With Loneliness During the Pandemic
Get personalized matches
Stay Connected
One of the best ways to combat feelings of loneliness during the period of social isolation is to connect with your loved ones. While you might not be able to visit your friends and family members in person, that doesn't mean you can't stay in touch with them.
If you're comfortable using technology, there are countless ways to stay connected—from scheduling a Zoom chat or video call to sharing social media posts. Alternatively, if you prefer more traditional forms of communicating, try sending a handwritten letter or calling your family members on the phone.
In addition to staying in touch with your loved ones, you can also fight loneliness by communicating with people worldwide. You might join a Facebook group for a new hobby or search for online meetup groups with people who share your hobbies and interests. Even if you can't meet face-to-face, fostering social interaction and forming friendships with new people can help boost your mood and provide a sense of fulfillment.
Stay Active
While it might be tempting to focus exclusively on managing your mental health right now, it's essential to remember that your physical health is just as important.
If you spend weeks in social isolation without getting any exercise, this will negatively affect your ability to cope mentally. Regular exercise isn't only a great way to care for your physical health and strengthen your immune system, but it also promotes the release of endorphins, which can boost your mood and help minimize discomfort.
If you're stuck indoors, try practicing tai chi or yoga, finding inspiration from low-impact YouTube workouts, or walking on a treadmill. If you can go outside, try going for walks around your neighborhood.
Practice Self-Care
Finding ways to practice self-care when you're lonely can help improve your mental well-being. Even if you're stuck inside with your spouse and children, setting aside some time for yourself can help you de-stress, relax, and enjoy your own company. Some self-care ideas include:
Taking a bath
Playing with your pet
Cooking healthy comfort food
Lighting scented candles
Reading your favorite book
Practicing healthy sleep hygiene
Seek Professional Help
Between social isolation, quarantine, and stay-at-home orders, it's essential to take care of your mental health. When fear, anxiety, and stress toward the pandemic become overwhelming, therapy can help you manage your stress and combat loneliness.
The good news is that many mental healthcare professionals are currently offering online therapy in addition to local services. If you're not sure how to get started, try using the following resources:
Use your employer's Employee Assistance Program (EAP). If your employer offers an EAP, you may be able to access free short-term mental healthcare services. If you're interested in longer-term treatment, your EAP's psychologist, counselor, or social worker can provide a referral.
Ask your primary care doctor for a referral. Although you don't need a referral to access mental healthcare, your primary care doctor may be able to help you find a qualified therapist in your area.
If you're at an emotional low point, finding the right therapist—and going to your first appointment—can feel challenging. Above all else, the most important thing to remember is that taking the time to find the right therapist can help you feel more comfortable and confident in your treatment.
To find the right therapist, reach out to a mental health professional through WIthTherapy. We'll connect you to a therapist you feel comfortable with, regardless of your personal preferences and requirements. One of the licensed therapists on the WithTherapy platform will help you take control of your mental health and find healthy ways to cope with feelings of loneliness.
Find a Therapist to Help With Loneliness During the Pandemic
Ready to find support and address your challenges? Schedule with a therapist uniquely matched to you.

You're at the heart of a reimagined therapist search platform.