Mental health is declining in American children and adolescents. In a 2016 study, researchers found that the chances of an adolescent experiencing major depression increased by 37 percent between 2005 and 2014. Meanwhile, according to the National Alliance on Mental Illness, one in five young people develop a mental illness. Half of those with a mental health disorder will receive any kind of treatment.
It's crucial for parents, teachers, and students to find a solution to the mental health epidemic that affects young people throughout the United States. Mental illness not only impacts academic performance and quality of life, but mental health problems in adolescents can extend to adulthood, negatively affecting adults' opportunities to live a fulfilling life, according to a systematic review by the National Institutes of Health.
Schools are an essential component in the development of children and adolescents. Collaboration between education and mental health services can effectively support adolescent mental health. School mental health services can help reduce the prevalence of poor mental health, contributing to adolescent mental health and academic performance—here's how.
Schools are making mental health education necessary.
In the United States, schools come into contact with 56 million high school students for six hours a day during their most significant years of physical, social, and intellectual development. With an increasing number of schools following the examples of New York and Virginia, mental health education is becoming a required part of the curriculum.
Educating adolescents about mental health problems helps remove the stigma associated with mental disorders and encourages them to seek mental health care. High school students may feel less isolated and more understood when learning about mental health issues, including emotional problems, behavioral disorders, and substance use, in a school setting.
Many schools offer on-site mental health services.
Many schools offer monthly visits from psychiatrists, clinicians, primary care doctors, behavioral health psychologists, and mental health specialists with experience in adolescent psychiatry and children's mental health. On-site mental health services enable parents and students to build relationships with school-based providers and specialists, as well as identify at-risk students, according to the American Academy of Pediatrics.
In some cases, students can't make it to appointments outside of school due to scheduling or transportation conflicts. Additionally, according to the United States Department of Health and Human Services Division of Behavioral and Social Sciences and Education, students from lower-income families often cannot access mental health services due to cost.
When schools offer mental health services, students can access mental health care without worrying about transportation, cost, or other limitations. On-site mental health services can also provide students and parents with referrals to outside clinicians, pediatrics specialists, and primary care doctors.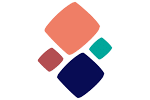 Find a Therapist for Adolescent Mental Health
Get personalized matches
Schools offer screenings for mental illnesses.
More and more schools are using screenings to identify students with poor mental health and prevent mental health problems in adolescents and young people.
One screening commonly used by schools, the Columbia-Suicide Severity Rating Scale (C-SSRS), can accurately identify students at risk of suicide. Screenings can identify a wide range of mental disorders and mental health problems, including bipolar disorder, attention-deficit/hyperactivity disorder (ADHD), substance abuse, and conduct disorder.
Screenings can also help identify risk factors for mental health disorders, as well as problematic behaviors, assisting students to address their mental health needs appropriately with medication and therapy.
Schools encourage students to make exercise part of the day.
Exercise provides a wide range of benefits to adolescent mental health and encourages students to develop a self-care plan. Physical activity not only helps high school students relieve stress, but it also boosts their mood, improves their self-esteem, and helps reduce the symptoms of mental health problems.
By encouraging students to move and make exercise part of their day, schools can help young people improve their quality of life, even if they cannot access mental health services. According to the United States Centers for Disease Control, connecting with others and exercising in groups can further contribute to good adolescent mental health.
Final Thoughts
As schools grow more aware of the impact of mental health issues on adolescents, they will shift their focus toward prioritizing adolescent mental health needs. There is hope for adolescents with mental illnesses, and schools play a critical role in helping students succeed.
Behavioral health professionals, teachers, and parents must work together to increase adolescent mental health awareness and reduce the stigma associated with mental illness. According to research by the University of London, when students have a comprehensive support system, they feel more inclined to reach out for help.
If you or your child struggles with poor mental health, don't hesitate to reach out to a mental health professional through WithTherapy. We'll connect you to a specialist you feel comfortable with, regardless of your personal preferences. One of the licensed therapists on the WithTherapy platform will help you regain strength, find support, and learn how to manage your mental health effectively.
Find a Therapist for Adolescent Mental Health
Ready to find support and address your challenges? Schedule with a therapist uniquely matched to you.

You're at the heart of a reimagined therapist search platform.