If you're feeling overwhelmed, you're not alone. According to the National Institute of Mental Health, one in five American adults experiences depression, anxiety, or another diagnosable mental illness every year. Meanwhile, other people need help coping with life transitions, relationship issues, or other mental health problems. Sometimes, these problems can become debilitating.
In psychotherapy (talk therapy), psychologists utilize scientifically proven techniques to help people learn healthier behaviors and combat negative thoughts. There are different types of psychotherapy, including cognitive-behavioral therapy (CBT), dialectical behavior therapy (DBT), psychodynamic therapy, and other types of talk therapy that help people navigate their mental well-being.
Whether you're thinking about trying therapy for the first time or switching to online therapy, here's how psychotherapy can help you start feeling better.
Who can provide psychotherapy?
Several types of mental health professionals can provide mental health services, including:
Psychologists: Clinical psychologists and Counseling Psychologists earn a doctoral degree in psychology. Psychologists are trained to diagnose and treat mental health conditions using different types of psychotherapy, including psychoanalysis and cognitive-behavioral therapy.
Clinical social workers: Social workers undergo training to evaluate mental health and use therapeutic techniques based on specific training programs.
Counselors: Licensed professional counselors (LPCs) and mental health counselors earn a master's or doctoral degree in counseling and are trained in several types of psychotherapy.
Licensed marriage and family therapists (LMFTs): LMFTs earn a master's degree in psychology or a related field. LMFTs may specialize in family therapy, couples therapy, and other types of treatment in group settings.
Psychiatrists: As medical doctors, psychiatrists, and psychiatric nurses go to medical and nursing school and undergo training in psychotherapy, mental health treatment, and diagnosis. However, psychiatrists typically manage the use of medication in treating mental health conditions and symptoms.
What should you expect during psychotherapy?
During talk therapy sessions, the conversation is typically led by the psychotherapist. During your first session, your therapist might ask about what brought you to therapy, as well as your relationships, current problems, and medical history. You might also discuss the length of your treatment, different forms of psychotherapy, and the ins and outs of patient confidentiality.
As therapy progresses, you can expect to dive deeper into your experiences, problems, and concerns. As you're digging into difficult emotions, you might end up feeling worse than before—and that's completely normal. Your therapist will provide guidance and help you develop new skills to cope with these emotions.
Above all else, therapy sessions should provide a safe, supportive environment for you to express your thoughts and feelings. If you don't feel like your therapist is a good fit, don't settle. Working with the right practitioner can make all the difference when it comes to your mental well-being.
Is psychotherapy effective?
Clinical trials and meta-analyses (research examining results to find patterns across many similar studies) have demonstrated the effectiveness of psychotherapy, showing that psychotherapy is effective at treating symptoms of a wide variety of mental disorders. Psychotherapy is an effective treatment for:
Anxiety disorders, including phobias and panic disorder
Mood disorders, including bipolar disorder and depression
Borderline personality disorder (BPD)
Schizophrenia
Substance use disorders
Behavior disorders
Psychotherapy can also be used among families, couples, and groups. In general, successful treatment plans for mental illnesses typically include a combination of medication and psychotherapy.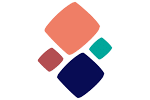 Find a Therapist for Psychotherapy
Get personalized matches
Should you try psychotherapy?
Starting psychotherapy can feel intimidating, and you might feel reluctant about trying it out—especially if you've had a negative past experience. However, even if you're not experiencing intense symptoms, psychotherapy is worth trying. Psychotherapy can help you make positive changes in your behaviors, alleviate emotional distress, and learn new skills to cope with difficult situations constructively.
According to the American Psychological Association (APA), some signs that you could benefit from psychotherapy include:
You feel an overwhelming sense of sadness, helplessness, anxiety, or stress.
Your problems don't seem to get better despite help from friends and family members.
You experience low self-esteem or intense mood changes.
You have trouble expressing empathy for others.
You find it difficult to function in daily life or focus on work/school.
How can you find a psychotherapist?
If you're starting therapy for the first time, some helpful resources to find a therapist include:
Referrals. Consider asking your primary care physician, nurse practitioner, or clinician for a referral.
Insurance companies. Many health insurance companies offer online databases to help individuals find in-network providers.
Therapist locators. Therapist locators like the American Psychological Association's Psychologist Locator and Psychology Today's Therapist Locator can help you find mental health professionals in your area.
Employee Assistance Programs (EAPs). EAPs typically offer referrals to mental health providers and short-term mental health services.
Intelligent therapist locators. Newer therapist finder platforms like WithTherapy can help you find a therapist with experience treating your specific mental health condition or symptoms.
Finding a Good Fit
When it comes to psychotherapy, placing your mental health in the right person's hands is essential. In fact, according to the APA, forming a strong therapeutic relationship with your psychologist can lead to better long-term mental health outcomes.
To find a good fit, reach out to a therapist through WithTherapy. We'll connect you to a licensed mental health professional you feel comfortable with, regardless of your personal preferences and requirements. One of the compassionate therapists on the WithTherapy platform will help you navigate your mental health problems to live a happier, healthier life.
Find a Therapist for Psychotherapy
Ready to find support and address your challenges? Schedule with a therapist uniquely matched to you.

You're at the heart of a reimagined therapist search platform.