Black lives—and black mental health—matter. According to the Black Emotional and Mental Health Collective, Black people are seven times more likely than White people to live in areas with limited access to mental health care. Due to a shortage of Black therapists, only one-third of Black people who need support receive treatment.
From police violence to health disparities—especially during the COVID-19 pandemic—the experiences of people of color detrimentally affect mental health. Racism is a form of trauma, and repeated exposure to racial bias and discrimination—as well as videos of violent acts from police officers and racist posts on social media—can lead to PTSD symptoms.
As a result of repeated exposure to racial trauma, Black Americans are 20% more likely to live with a mental illness than White people. In the United States, a lack of access to culturally responsive care—care tailored to the needs of marginalized communities—further intensifies the psychological effects of racial trauma among Black communities.
Today, dozens of Black- and POC-led organizations and mental health collectives provide educational resources and mental health services for marginalized communities. Whether you're searching for support or African American therapy, here's a list of mental health services and tips for finding a culturally competent therapist.
Therapy for Black Men
Therapy for Black Men offers a directory to help Black men find culturally competent therapists. Using the directory, men of color can search by therapist location and specialization. The directory includes location-based results, as well as credentials and contact information for each therapist.
If you're a Black man, Therapy for Black Men will soon be offering free therapy sessions for Black men using donations from the organization's supporters.
Therapy for Black Girls
In 2014, Dr. Joy Harden Bradford founded Therapy for Black Girls to foster conversations about women's issues—such as domestic violence and low self-esteem—in the Black community. Therapy for Black Girls features a podcast, and The Yellow Couch Collective, a virtual community that offers connection and educational resources for Black women.
If you're a Black woman, Therapy for Black Girls also features a database of culturally competent therapists offering remote and in-person mental health services for Black girls.
Black Mental Health Alliance
The Black Mental Health Alliance (BMHA) is a private nonprofit organization that provides training, support groups, and educational resources regarding mental illness issues in the Black community. BMHA aims "to develop, promote, and sponsor trusted culturally-relevant educational forums, training and referral services that support the health and well-being of Black people and other vulnerable communities."
National Queer and Trans Therapists of Color Network
The National Queer and Trans Therapists of Color Network addresses the experiences of queer and trans POC by reimagining conventional mental health services. While many of their educational resources are directed toward mental health professionals, the Network features a directory of QTPOC therapists and financial assistance for POC struggling with questions surrounding gender identity.
Ethel's Club
According to Psychology Today, spaces shared by White people and POC are often more beneficial for White people, and safe spaces created by White people may not be safe for POC. Ethel's Club, a global organization based in New York City, provides a safe online space for POC "to heal, to be inspired, and to thrive." Ethel's Club features livestream classes, a global member network, creative workshops, and digital wellness sessions for POC.
WithTherapy
WithTherapy features an extensive network of mental health professionals, family therapists, and professional counselors who provide mental health services for those in need.
Whether you're searching for mental health care from a culturally competent therapist or prefer receiving support from a Black therapist, WithTherapy's unique matchmaking service can connect you to a shortlist of mental health professionals, with consideration of your personal preferences and requirements, to help you find a good fit.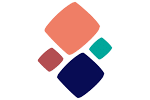 Find the Right Black Therapist for You
Get personalized matches
Finding the Right Provider
Therapy is an intimate experience, and expressing yourself to the full extent requires a healthy level of trust between you and your therapist. When you're a Black person, finding a mental health professional who shares your identity or who is also a POC can help you establish a beneficial therapeutic relationship. Here are some tips to help you find a good fit.
Ask the right questions.
When scheduling an initial phone call with your therapist, counselor, or social worker, asking the right questions can help you determine whether to move forward. Even if you decide not to work with a Black or African American therapist, asking your therapist about their cultural identity can help you find a good fit.
Consider asking your therapist whether they've worked with Black people in the past, as well as their years of experience. Asking about their experience with Black clients can help you assess their comfort level on topics like racial trauma, discrimination, and the Black Lives Matter movement. Don't be afraid to ask for additional information, like their experience with issues such as depression, anxiety, or substance abuse.
Also, ask your potential therapist what therapy approach they use. Most therapists use a combination of different approaches, while some prefer a specific approach, such as cognitive-behavioral therapy, psychodynamic psychotherapy, or dialectical behavior therapy.
Expand your search.
If you can't find professional counseling from a POC in your area, don't settle for someone who doesn't seem like a good fit just because they're close. Consider searching for private practice therapists who offer sliding scale therapy or expanding your search to therapists who provide remote services.
Expanding your search to include online therapists can open up a more extensive network of POC therapists, making it easier for you to find the right fit. Consider using WithTherapy or Black Therapy Love to find online POC therapists if you're not sure how to get started.
Don't give up.
Establishing a positive therapeutic relationship with your therapist can significantly influence your treatment's success, but it might take a while to find a good fit. Because the Black and African-American population is underrepresented in the mental health community, it can be challenging for People of Color to find a therapist who's also a POC.
No matter where you are in your search for mental health care, don't give up. Finding the right therapist is worth it—the right therapist will foster a collaborative effort in helping you make a positive change in your mental health, leading to a better outcome in the end.
Don't hesitate to seek professional help.
The lack of knowledge surrounding mental illness within the Black community makes many believe that mental illness is a sign of weakness. Consequently, African Americans may be hesitant to discuss mental health problems or seek professional help because of the stigma associated with mental illness. It's important to remember that Black lives matter—you, your happiness, wellness, and joy matter—and the first step in the healing process is seeking professional help.
If you're struggling to cope with recent events, remind yourself that these are normal reactions during periods of acute stress. If you're thinking about harming yourself, call the National Suicide Prevention Lifeline (800-273-8255) or text the Crisis Text Line (text HOME to 741741) for immediate support.
To find a healthcare provider, consider reaching out to a mental health professional listed on WithTherapy. Whether you're struggling to cope with mental illness or overwhelming emotions, a licensed psychologist or therapist on the WithTherapy platform can help you start the healing process while ensuring your emotional needs are met.
Find the Right Black Therapist for You
Ready to find support and address your challenges? Schedule with a therapist uniquely matched to you.

You're at the heart of a reimagined therapist search platform.