Following the deaths of George Floyd, Breonna Taylor, Ahmaud Arbery, and Rayshard Brooks, Black Lives Matter protesters and others have demanded an end to police brutality and systematic racism. Systematic racism has always been a prominent matter in American life. However, many White people are now realizing the realities of police brutality and social justice issues within the Black community.
Maybe you've participated in a Black Lives Matter protest, or found other ways to support the Black Lives Matter movement. But how can you continue fighting systematic racism and police brutality after BLM protests die down? Here's a list of resources to help you continue supporting Black Lives Matter and advocating for social change.
Make Ongoing Donations to a Nonprofit Organization
Donations are a great way to show your support with the BLM movement. Monetary contributions can help fund programs, legal battles, and salaries to keep nonprofits operating.
Programs—especially nonprofit organizations—require year-round financial assistance to stay afloat. Instead of donating a lump sum, consider making ongoing monthly donations. Even if your gift is small, you can help provide a reliable source of funding to keep nonprofits running smoothly. Consider donating to the NAACP, ACLU, BLM, Sista Afya, Loveland Foundation, Unicorn Riot, or the Boris Lawrence Henson Foundation.
Support Black-Owned Businesses
Supporting local and small businesses helps protect the livelihood of individuals within your community. If you're not sure how to find Black-owned businesses in your area, several resources are available.
Forbes recently published a list of 75 Black-owned businesses. We Buy Black and Official Black Wall Street have also compiled enterprises owned by the Black community.
Additionally, Uber Eats and DoorDash are currently showcasing Black-owned restaurants on their platforms. Etsy is highlighting Black-owned businesses (especially businesses owned by Black girls and Black women) on its website for boutique and custom products.
Sign Online Petitions, Make Phone Calls, and Get Involved in Local Events
Advocating for social justice is a step anyone can take. The options range from signing online petitions to attending upcoming events in your area.
To help you get started, the ACLU offers a list of quick, straightforward ways to participate. They also suggest more involved options. This includes making phone calls or sending texts on behalf of the organization's causes or signing up to learn about upcoming events like town hall meetings.
BLM has chapters across the United States. Information about starting a new chapter is available for prospective community organizers on the BLM website.
Currently, many online petitions focus on the disproportionate risk of COVID-19 faced by the African American community, as well as the lack of mental health services within the Black community.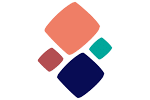 Find the Right Therapist to Balance Activism and Self Care
Get personalized matches
Help Register and Educate Voters During The COVID-19 Pandemic
Voter suppression is the practice of preventing or discouraging groups of people, usually racial or ethnic minorities, from exercising their right to vote. Organizations combat voter suppression by helping register voters and educating voters about their legal rights.
Outreach focuses on groups that are less likely to vote, such as young voters. The YWCA, an organization centered on racial justice, provides practical ways to get involved with voter registration and polling. The ACLU is running a campaign to petition Congress to expand voting access during the COVID-19 pandemic.
Continue Your Education
Do you know how to identify covert racism? Are you aware of the lack of cultural competence in the health and mental health treatment of people of color? Educating yourself about different forms of systematic oppression in the United States can help you identify bias and discrimination within yourself, educate others about social justice issues, and work toward social change.
If you're not sure how to get started, consider following Black journalists on social media. Additionally, Ethel's Club, a global organization based in New York City, offers live-stream classes, digital wellness sessions, and the opportunity to connect with a worldwide network of people of color.
Take Care of Your Mental Health
From police violence and white supremacy to health inequality and stigma, African Americans' lived experiences in the United States take a significant toll on mental health. Racism is a form of trauma. Experiences of police brutality and harassment—as well as repeated exposure to racism on social media—can lead to PTSD symptoms. Consequently, Black Americans face a 20% higher risk of mental health conditions.
As the witness to catastrophic losses, from the loss of life from COVID-19 and police officers' hands, the Black community is vulnerable to mental health problems right now. African American men and boys are especially vulnerable. COVID-19 targets Black men disproportionately. Additionally, Black people remain less likely to be hired for new jobs, even with a college degree.
If you or someone you love is struggling with mental health issues, know that these feelings are normal reactions and that some people may need professional help. Mental health services and therapy sessions are more accessible over the phone or computer, making it easier to find mental health support from culturally competent therapists.
If you're struggling with a mental illness or feeling overwhelmed by recent events, consider reaching out to a mental health professional through WithTherapy. WithTherapy's unique matchmaking service will connect you to a mental health professional you feel comfortable with, regardless of your personal preferences and requirements. One of the qualified mental health professionals on the WithTherapy platform can help you make sense of your experience and find the mental health care you need.
Find the Right Therapist to Balance Activism and Self Care
Ready to find support and address your challenges? Schedule with a therapist uniquely matched to you.

You're at the heart of a reimagined therapist search platform.