As Americans navigate the COVID-19 pandemic, there's been another epidemic quietly unraveling—an increase in mental health challenges. But if COVID-19 has taught us anything, it's that unprecedented times warrant unprecedented solutions. When it comes to an increased need for mental health care, online therapy has emerged as a convenient and effective alternative to face-to-face therapy.
Even though the technology for online mental health services has been available since the mid-90s, it's unlikely that the shift toward online therapy would have happened without a status quo-ending event like COVID-19, according to the American Psychological Association. Whether you're considering switching to online counseling or thinking about trying therapy for the first time, here's what you need to know about online therapy.
Teletherapy isn't as complicated as it sounds.
Teletherapy consists of online mental health services provided via telecommunication platforms like video chats, phone calls, and even text messages. Similar to traditional therapy, online therapy is typically conducted by a licensed therapist, counselor, or other mental health professional. Online therapists offer various treatment options, from cognitive behavioral therapy (CBT) to psychodynamic psychotherapy.
If you're thinking about switching to online counseling, keep in mind that teletherapy isn't the same as telepsychiatry—which includes services like medication management, mental health diagnosis, and psychiatric assessment. Although many online therapy services offer online psychiatry services from a licensed psychiatrist, not all do.
Online mental health care is here to stay.
Like any other form of mental health treatment, teletherapy comes with some challenges—from the quality of care to privacy concerns. To make the most of your mental health treatment, make sure you're working with an experienced therapist who is licensed to practice in your state, and always research a therapist's qualifications and background before committing to an appointment. In addition, ensure your therapy sessions are secure by choosing a therapist or online therapy service that offers a HIPAA-compliant platform.
Despite these challenges, mental health professionals agree that teletherapy is here to stay—even after the face masks come off. In the future, experts predict that mental health care will switch to a hybrid model, with treatment plans incorporating a mix of online therapy sessions and in-person sessions.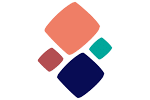 Find a Therapist to Prioritize Your Mental Health
Get personalized matches
Teletherapy is as effective as traditional therapy.
In general, research shows that teletherapy can effectively treat various mental health conditions. One meta-analysis found that video conferencing is just as effective as in-person therapy in most cases. Meanwhile, another study found that clients receiving internet-based CBT for depression experienced similar mental health outcomes to clients receiving in-person CBT.
In most cases, teletherapy provides easy, confidential, secure access to mental health treatment. It also removes barriers like transportation and scheduling issues, which many people cite as reasons for not seeking mental health care.
With that said, online therapy isn't for everyone. If you're experiencing intense mental health symptoms or a severe mental illness, such as substance abuse or schizophrenia, talk to your mental health care provider about online treatment options before making the switch.
Online therapy platforms can help you find the right fit.
Your therapeutic relationship—the relationship between you and your therapist—can have long-lasting impacts on your mental health outcomes, even after therapy is over. But if you've attended in-person therapy sessions, you're probably already familiar with the time-consuming, emotionally draining search that comes with finding a therapist.
Fortunately, online therapy can help. With online therapy sites, you can access a wider selection of therapists without worrying about long commutes or scheduling. Whether you're searching for a panic attack specialist, an experienced family therapist, or a culturally competent social worker, online therapy sites can help you find quality care from a licensed therapist in your state.
To find an online therapist, reach out to a mental health professional through WithTherapy. We'll connect you to a licensed therapist you feel comfortable with based on your personal preferences and requirements. One of our experienced, supportive therapists will help you navigate your mental health concerns, find emotional support, and live a happier, healthier life.
Find a Therapist to Prioritize Your Mental Health
Ready to find support and address your challenges? Schedule with a therapist uniquely matched to you.

You're at the heart of a reimagined therapist search platform.