Mental health affects our emotional health, cognitive well-being, and interpersonal relationships. It involves taking care of and protecting ourselves so we can successfully navigate everyday life. It also involves taking care of others when they need our support. Mental health is essential—and worth advocating for.
If we want to be mental health advocates for those struggling with mental illness, we must first learn to advocate for ourselves. Advocacy means being true to yourself, loving yourself, and honoring yourself, regardless of where you are in your mental health journey.
What is a mental health advocate?
Within the past decade, the stigma surrounding mental illness has significantly decreased, mostly thanks to mental health advocacy. Mental health advocates share their stories and remind us that we are not alone, according to the National Alliance on Mental Illness (NAMI). Mental health advocates, like those organized by This is My Brave, combat stereotypes and myths about mental health conditions, raise awareness and help the public understand that people with mental health issues are just people.
Mental health advocates provide support by helping others to be heard and defending their rights. Advocacy can also mean working with schools, mental health professionals, psychiatric hospitals, mental health directors, and policymakers to ensure mental health services are available to those in need.
Whether you have been affected by mental illness or you'd like to serve as a voice for those who can't speak for themselves, becoming a mental health advocate is important work. You don't have to be a mental health professional or have a severe mental illness to become an advocate—you just have to care. So, what does mental health advocacy involve, and how can you get started?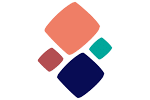 Find a Therapist to Prioritize Your Mental Health
Get personalized matches
What does mental health advocacy look like?
There's no one way to advocate for mental health awareness. It's important to focus on what matters to you—and what you feel comfortable with—when becoming a mental health advocate.
Share your story with others.
Whether you're struggling with mental health problems or interested in advocating for the mental health community, start by sharing your story. Sharing your story with friends and family members can help you determine whether you're ready for a wider audience.
If you feel comfortable, consider sharing your mental health story on social media. Although putting your story out there can help fight stigma and encourage others to open up, it's important to remember that you don't need to share your mental health journey on social media to become an advocate.
Educate your loved ones on mental health.
Educating your friends and family members can help them take a more positive and accepting approach to mental illness and mental health conditions. If you're unsure where to start, consider sharing unbiased articles about mental health from Mental Illness Policy Org with friends, family members, and colleagues.
For those with mental illnesses, sharing information on social media can help your immediate circle understand what you're going through. Additionally, Active Minds offers numerous educational resources on mental illness.
Volunteer with local organizations.
Many mental health advocates join local mental health organizations, assist with programs and events, fundraising, and volunteer for outreach programs like Mental Health America (MHA).
Work with local policymakers.
Public policy influences people with mental health conditions in many ways—from the availability of mental health services to housing to criminalization. Consider encouraging your local politicians to prioritize mental health legislation through phone calls, letters, and public policy events or becoming a field ambassador for the American Foundation for Suicide Prevention.
Work with a mentor.
Working with a mentor can help you build relationships within the mental health community. Try reaching out to mental health advocates you'd like to be like, sharing their posts, leaving comments, and asking them about being a mentor.
Find your niche.
Finding what inspires you—whether that's social work or peer support—can help you make a difference in the mental health community.
Advocate for your mental health
According to T-Kea Blackman, peer recovery coach and host of the podcast Fireflies Unite With Kea, you can't advocate for others if you don't first advocate for yourself. Advocacy means educating yourself, understanding your triggers, developing coping mechanisms, and seeking mental health support when needed.
No matter how inspirational it is to be a mental health advocate, there are days when it can feel hard to get out of bed or share your story with others. If you're seeking support for a mental health condition, reach out to a therapist through WithTherapy. At WithTherapy, we'll connect you with a therapist you feel comfortable with — and we'll consider your personal preferences and requirements. One of the experienced mental health professionals on the WithTherapy platform can help you manage your symptoms, explore treatment options, and find strength.
Speaking up for others who cannot speak up for themselves is something mental health advocates do in many ways. Together, advocates can change how the world perceives mental health by speaking out, sharing stories, and showing others that they're not alone. Regardless of where you are in your mental health journey, advocating for a cause can inspire those affected by mental health issues and give them a reason to keep fighting.
Find a Therapist to Prioritize Your Mental Health
Ready to find support and address your challenges? Schedule with a therapist uniquely matched to you.

You're at the heart of a reimagined therapist search platform.