In some situations, adoption and foster care are necessary. For example, a child may be removed from their biological parent for safety reasons, or birth parents may give up their baby for adoption, hoping that another family can provide a better life. In most cases, children placed in foster care and adopted by a loving family enjoy a better quality of life.
For some children, especially children who are adopted as adolescents or experience international adoption, adjusting to a new family can bring mental health challenges. According to one study, adopted children may face a higher risk of emotional and behavioral issues. The adoption process can be challenging for the adoptee, as well as the adoptive family.
If you're a foster parent or adoptive parent experiencing challenges, consider working with a licensed therapist. Most adopted children adjust to their new families and live productive, fulfilling lives with emotional support and healthy coping skills.
Challenges Related to Adoption and Foster Care
Several factors can create challenges for children in foster care or adoptive families. Sometimes, these issues can lead to mental health challenges, difficulties forming relationships, and challenges adjusting to life after adoption or foster care.
The challenges related to adoption and foster care may vary depending on the type of adoption and the child's relationship with their birth parents. For example, children may have an easier time forming a new parent-child relationship through relative or step-parent adoption, while international adoption may come with added challenges.
Some common issues related to the adoption process and foster care system include the following:
Past trauma: Some children are removed from their biological parents after being exposed to physical abuse, neglect, or other difficult circumstances to protect child welfare.
Disrupted attachment: Attachment is essential for healthy development. Unfortunately, foster care and adoption disrupt the attachment process, with many children facing frequent changes in caregivers. Many children can still develop a secure attachment once they've adjusted to life with their permanent family.
Birth family relationships: Many adoptees face the decision of whether to seek contact with their birth parents or struggle to find identifying information about them.
Impact on the adoptive family: Some adoptive parents experience post-adoptive depression, and adoptive families and foster families may struggle to adjust to life with their adopted child. Sometimes, adoptive parents may find it difficult to form a new parent-child relationship. These challenges can be exacerbated by behavioral or emotional issues, as well as the child's special needs.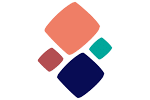 Mental Health Issues Related to Adoption and Foster Care
Young people may have different reactions to challenging situations. Navigating the adoption process and the foster care system can be stressful, and some children may face lifelong mental health challenges. Some children may experience guilt, shame, rejection, and other mental health issues, including the following:
Anxiety and stress
Trauma
Behavioral changes
What should you do if you're experiencing mental health issues?
There are several steps you can take to act in the child's best interest, look after your family, and make the adjustment process easier.
Seek professional help. Mental health care can be a useful tool for adoptees, adoptive parents, and families. Both individual and family therapy can help improve interpersonal relationships, address mental health challenges, and help adopted children heal from trauma.
Join a support group for adoptive parents or adoptees. Many adoptive parents and adoptees benefit from joining a support group. Support groups can help you connect with other parents or adoptees in similar situations, which can help you feel less alone, share your adoption story, and find solutions to adoption issues. The Child Welfare Information Gateway's website offers a directory to help foster parents and adoptive parents find local support groups.
Research resources on foster care and adoption. Reading adoption blogs, joining social media groups, and researching adoption resources can help you find valuable information. For example, the Child Welfare Information Gateway offers helpful information for parenting children who have experienced trauma. Prospective adoptive parents can also learn more about child support services and the adoption application process here. You can also contact your adoption agency or foster care program for additional resources.
Finding the Right Therapist
Whether you're experiencing mental health issues related to adoption or foster care, it's important to remember that help is available. Professional mental health care can help adoptive parents and adoptees manage behavioral problems, heal from past trauma, and address their mental health concerns.
To find the right therapist, reach out to a mental health professional through WithTherapy. We'll connect you to an experienced therapist you feel comfortable with, regardless of your personal preferences or requirements. One of the licensed therapists on the WithTherapy platform will help you regain strength and navigate your issues.
Find a Therapist to Help With Adoption and Foster Care
Ready to find support and address your challenges? Schedule with a therapist uniquely matched to you.

You're at the heart of a reimagined therapist search platform.