We all communicate with each other in different ways. For instance, we can communicate verbally using language or nonverbally. Nonverbal communication can be as simple as reading someone's body language or making eye contact.
It's easy to take communication for granted unless there's an issue. However, communication issues can be a significant source of challenges in relationships and mental well-being.
Types of Communication Issues
Communication problems can affect anyone, from childhood to adulthood. While some issues are temporary, others are long-lasting, interfering with an individual's ability to communicate effectively. Some common communication problems include:
Over time, communication mistakes and misunderstandings may lead to a lack of communication. If you're experiencing communication problems, help is available.
Communication Issues and Mental Health
In some cases, personal communication problems may be related to mental health conditions, such as:
When communication issues and mental health conditions are related, professional help may be the only way to resolve these challenges. Therapy, social support, and communication skills training can serve as valuable resources for individuals with communication problems.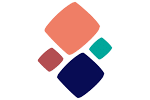 How to Address Communication Problems
If communication issues impact your life negatively, there are several ways to improve your communication skills and become a more effective communicator. Some helpful resources include:
Therapy for Communication Issues
Several types of therapy can help tackle communication problems, and the right kind of therapy will depend on your specific circumstances and issues. For example, internal communication issues in your family might make it more difficult to express your feelings to loved ones, or communication challenges might leave you feeling frustrated during video calls at work.
Some types of therapy for communication issues include:
To find a therapist, reach out to a mental health professional through WithTherapy. We'll connect you to someone you feel comfortable with, regardless of your personal preferences and requirements. One of the licensed therapists on the WithTherapy platform will help you.
Find a Therapist to Help With Communication Issues
Ready to find support and address your challenges? Schedule with a therapist uniquely matched to you.

You're at the heart of a reimagined therapist search platform.