Because infertility often causes emotional stresses among couples facing reproductive struggles, it can significantly strain relationships. Sometimes, emotional stresses and psychological distress can evolve into symptoms of mental health conditions like anxiety and depression. If you're experiencing mental health issues, infertility counseling can help you cope.
Infertility and Mental Health
According to the National Institute of Health, couples and individuals struggling with infertility often experience sadness, anxiety, and disappointment. Working with an infertility counselor can provide emotional support around challenges surrounding infertility. Reproductive counseling can treat emotional stresses and mental health issues, including:
Anxiety and worry: It's common to find yourself preoccupied with infertility. Anxiety can affect all aspects of your life, making it difficult to focus on other things.
Sadness and depression: Infertility can lead to feelings of sadness, loss, disappointment, and hopelessness, especially if you've experienced a pregnancy loss or miscarriage.
Physical symptoms of stress: Infertility can lead to trouble sleeping, as well as physical symptoms such as headaches, nausea, and muscle tension.
Guilt, shame, and blame: In a society that places significant value on reproduction, it's normal to blame yourself or feel ashamed if you're struggling with infertility.
Relationship conflicts: Conflicts and misunderstandings may arise in an infertile couple's relationship.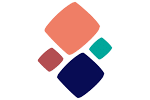 Common Challenges Surrounding Infertility
An infertility counselor can help you at any point during the infertility process—you don't need a specific medical condition or mental health symptom to seek professional help. Some of the most common challenges surrounding infertility include:
Wondering about treatment options: If you're not sure what the next steps should be in seeking infertility treatment, a therapist with a specialty in reproductive concerns can provide information about reproductive medicine and reproductive technology to help you figure out your options.
Considering embryo donation, sperm donation, surrogacy, or adoption: Many therapists have years of experience helping individuals with infertility cope with the psychological distress related to these family-building decisions. They can help you weigh the pros and cons and proceed with whatever choice you make. Counselors can also provide referrals to infertility clinics to help you find a reproductive endocrinologist, medical doctor, or surrogate.
Dealing with relationship conflicts: Couples counseling can help infertile couples work through tensions and disputes related to the challenges of infertility. A couples counselor can also help you and your partner learn about medical treatment options, including IVF treatment.
Considering not having children: If you're considering ending fertility treatments or IVF or choosing not to have children, a therapist can provide supportive counseling throughout the treatment cycle.
Social, cultural, and family pressures: Infertility can cause interpersonal conflicts among family members and friends, and it can be challenging to gain the support of family if you choose not to have children. A skilled therapist can provide emotional support when dealing with these types of external pressures.
Infertility Treatment Options
If you're struggling with mental health and other challenges issues surrounding infertility, exploring the following treatment options for infertility can help:
Therapy: Finding a psychologist, social worker, infertility counselor, family therapist, or psychiatrist can help you to understand your challenges and find coping strategies for your symptoms. You might opt for individual counseling, or you and your partner might choose to attend couples counseling.
Support groups: Support groups can provide emotional support and solidarity from others struggling with infertility, while small workshops can help you learn about other's life experiences. Consider searching for a local support group through the National Infertility Association.
Mindfulness practices: Experimenting with mindfulness practices, like deep breathing and meditation, can help relieve stress. Exercise can also help reduce symptoms of stress.
What should you look for in a therapist for fertility counseling?
Mental health professionals vary in their approaches to fertility counseling, so it's essential to find a licensed therapist, social worker, or psychologist with experience working with couples or individuals struggling with fertility. Common approaches to fertility counseling include interpersonal psychotherapy, couples counseling, and cognitive behavioral therapy.
If you're seeking professional help to cope with the struggles surrounding infertility, consider reaching out to a therapist through WithTherapy. WithTherapy's unique service connects each patient with a personalized shortlist of therapists and uses science and research to find a therapist that matches your preferences.
We'll connect you with a mental health professional you feel comfortable with, regardless of your personal preferences and requirements. The qualified therapists you can find via WithTherapy will help you understand your challenges and find ways to cope with psychological distress.
Find a Therapist for Infertility Challenges
Ready to find support and address your challenges? Schedule with a therapist uniquely matched to you.

You're at the heart of a reimagined therapist search platform.