Parenting
Whether you're preparing for parenthood, navigating foster care, or supporting adolescents, parenting can be challenging. Growing a family and raising children can be a great source of fulfillment, but it can also be stressful at times. Sometimes, parenting can also be closely connected to mental health concerns.
Nearly every parent experiences stress, anxiety, and other mental health symptoms related to parenting. However, if mental health concerns affect your daily life or interfere with your parenting style, it's worth seeking professional help from a licensed therapist.
Mental Health Challenges Related to Parenting
Parenting is different for everyone, and there's no single set of circumstances related to parenting challenges. For example, parents in military families may face vastly different challenges than parents raising children with special needs who aren't in the military. Parenting can also be challenging as new parents separate their own parents' parenting practices from their own, whether their parents were uninvolved or enmeshed.
With that said, some common mental health challenges related to parenthood include the following:
Perinatal mental health challenges: It's common for mothers and fathers to experience mental health challenges during the perinatal period. This period starts during pregnancy and extends through the first several months after childbirth. In particular, mothers may be vulnerable to postpartum depression anxiety or less severe, "baby blues."
Anxiety and worry: Parents might feel preoccupied with concern about supporting their child's development, managing their household, and balancing life's demands.
Depression: The new stresses of parenthood or supporting a toddler can lead to symptoms of depression, including sadness, fatigue, low self-esteem, and hopelessness.
Work stress: Striking a healthy balance between work and family life can be stressful, especially when both parents work full-time jobs.
Intimacy issues: Parenting can be a significant source of stress for you and your partner or spouse. Sometimes, parenthood can lead to challenges surrounding intimacy. If you're a single parent, difficulties with parenting can also make it more difficult to maintain intimate relationships.
Identity issues: Parenting can have a dramatic impact on your personal identity and how you view your life. New moms are typically more vulnerable to identity issues, as it may be difficult to balance the social expectations of motherhood with individual identity. In addition, if you have a different background than your partner, religious or cultural values may come into question when raising your child.
Physical symptoms: Stress often causes physical symptoms such as headaches, digestive issues, and aches and pains.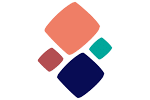 What should you do if you're experiencing challenges related to parenting?
Whether you're navigating your child's development or experiencing psychological concerns related to parenthood, it's important to remember that help is available. There are several resources for parents supporting children of all ages, including the following:
Professional help. Therapy can help you understand your parenting challenges and develop healthy strategies to cope with mental health symptoms. Additionally, if your child is experiencing behavioral problems, working with a child psychologist is the best way to ensure healthy development. You might seek therapy with your partner to work on your parenting style, or you might pursue family therapy to improve your parent-child relationship.
Regular check-ups. During the perinatal period, psychological concerns may be closely tied to physiological changes. Make sure to schedule regular check-ups to rule out any underlying health problems.
Support groups for parents. Sometimes, parenthood can feel isolating. Consider joining a support group in your area to connect with other parents, share your experience, and learn positive parenting skills. You can find helpful support groups or peer group resources through Parents Anonymous or by asking your child's pediatrician.
Self-care. Your mental well-being is just as important as your physical health. Research shows that regular physical activity can help reduce stress, which often comes with parenting. In addition, try to prepare a healthy family meal, get enough sleep, and carve out some quality time for yourself as often as possible—even if it's only a few minutes before bedtime.
Hotlines. If you have suicidal thoughts or need immediate support, call the National Suicide Prevention Lifeline at 1-800-273-8255 or the NAMI Helpline at 1-800-950-NAMI (6264).
Therapy for Parenting Challenges
If parenting is taking a significant toll on your mental well-being, you're very much not alone. Working with a therapist is the first step toward feeling better, recognizing your strengths, and being a positive role model for your children.
To find an experienced therapist, reach out to a mental health professional through WithTherapy. Whether you're interested in family therapy, couples counseling, or individual therapy, we'll connect you to a therapist you feel comfortable with based on your personal preferences and requirements. One of the compassionate, qualified therapists on the WithTherapy platform will help you navigate your parenting challenges and live a healthy, productive life.
Find a Therapist to Help With Parenting
Ready to find support and address your challenges? Schedule with a therapist uniquely matched to you.

You're at the heart of a reimagined therapist search platform.