Pregnancy, Perinatal, Postpartum Mental Health
Pregnancy and having a baby is often a very happy time for expecting parents. But sometimes, the perinatal period, which includes pregnancy and postpartum periods, can take a toll on mental health. It's not uncommon to experience mental health problems when pregnant and it is important to know about the potential risks of developing a mental health issue during pregnancy and what to do about it.
Are Perinatal Mental Health Disorders Common?
Mental illnesses during the perinatal period are more common than you may think. In fact, statistics show that:
Up to 80% of women are affected by the "baby blues"
Around 10% of pregnant women experience a mental disorder
About 13% of women who recently gave birth face mental health challenges
An estimated 1 in 8 women experience postpartum depression
Warning Signs of Mental Health Conditions During the Perinatal Period
Mental health disorders during pregnancy and postpartum are common, but that doesn't mean they look the same for everyone. New parents may experience a wide range of symptoms while others may only exhibit one or two warning signs. But a few of the most common symptoms of a mental health problem include:
Feeling sad or depressed
Feelings of anxiety
Changes in appetite
Trouble bonding with baby after childbirth
Doubting yourself as a parent
Expecting parents should always be honest with their healthcare provider regarding any concerns they have with their mental stability, especially if they have a pre-existing condition, like bipolar disorder. A healthcare provider who is a member of the American College of Obstetricians is trained to help with many mental health conditions, including the "baby blues", PTSD, and other pregnancy and postpartum period conditions.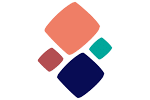 Types of Perinatal Mental Health Disorders
Postpartum Depression (PPD): Postpartum depression is common during postpartum and occurs after the baby is born and can last for several months or even years and can be helped with medication prescribed by a healthcare provider.
Postpartum Psychosis: Postpartum psychosis is a rather rare condition resulting in hallucinations, delusions, and troubled thoughts or actions following delivery. This condition is usually seen in those who have bipolar disorder or another serious mental illness.
Anxiety and Stress: While it's normal to feel anxious during and after pregnancy, parents can experience high levels of anxiety and stress, like perinatal mood disorders. Increased stress can also be a result of a high-risk birth or pregnancy, including preterm birth and a baby born with birth defects.
PTSD: If a traumatic event occurs, like a medical emergency during pregnancy or labor, both parents could be susceptible to developing post-traumatic stress disorder (PTSD)
"Baby Blues": The "baby blues" are extremely common and include feelings of anxiety and depression for a few weeks after the birth. While the "baby blues" is similar to postpartum depression, the "baby blues" only last a few weeks or months postpartum while postpartum depression can last much longer.
Risk Factors
But what exactly puts an expecting or new parent at risk of developing a mental disorder? While anyone can experience mental health challenges, parents may be at a higher risk if they:
Have financial worries
Are having relationship problems, either with a partner or other family members
Experience a lack of emotional support
Had multiple babies
Dealt with complications of pregnancy or preterm birth
Have a family history of mental illness, including bipolar disorder
Have or had a physical medical condition, like gestational diabetes
These risk factors should be taken seriously and if an expecting parent believes they are included in any of these risk factor groups, they should take action. Once a pregnancy test is confirmed as positive, it's always a good idea for expecting parents to prioritize not only their physical health but their mental health, too.
When and How to Seek Help
Exploring treatment options for an anxiety disorder, a mood disorder, PTSD, or any other mental problem before, during, and after pregnancy is an important step to make sure new parents feel their best.
Support from family: Seeking support from friends and family members, especially those who have infants or have gone through pregnancy, can help ease concerns after the first home pregnancy test and provide both emotional and physical help during pregnancy and the postpartum period.
Support groups: There are plenty of support groups out there for expecting and new parents and may focus on certain conditions, like PTSD, the "baby blues", or gestational diabetes.
Therapy: Psychotherapy with a qualified healthcare provider can help parents cope with the stress that comes with the complications of pregnancy and childbirth — from perinatal mood swings to PTSD to postpartum depression, and work with them to better manage their symptoms.
Medication: In some cases, medication can help treat conditions like PTSD, anxiety, and mood swings. An untreated mood or anxiety disorder can be problematic for new parents, especially since anxiety and stress can result in high blood pressure, which can be dangerous during pregnancy.
From as soon as the first pregnancy test is taken to beyond the first year postpartum, all parents should be aware of changes in their mental state. Working with a qualified healthcare provider in the United States to manage mental conditions can ensure parents are at their best for their growing family. To find the best treatment options possible, find a therapist near you using the WithTherapy platform today.
Find a Therapist for to Help With Pregnancy, Perinatal, and Postpartum Mental Health
Ready to find support and address your challenges? Schedule with a therapist uniquely matched to you.

You're at the heart of a reimagined therapist search platform.