What is Couples Counseling?
Every couple experiences relationship issues from time to time. From financial stress to a lack of communication, spending more time at home together can exacerbate conflict or expose hidden problems in a relationship.
Fortunately, couples counseling can help. Couples therapy isn't about pointing fingers or placing blame —it's about learning practical tools and strategies to communicate and work toward a healthy relationship. Couples counseling can help you navigate urgent relationship issues, address communication problems, or learn general relationship skills.
How can relationship counseling help?
Couples seek counseling for a wide range of relationship issues. Some areas that relationship counseling can help with include:
Overcoming infidelity from a physical or emotional affair
Navigating stressful situations and life transitions, such as the death of a loved one
Communicating financial issues and concerns
Exploring challenges related to sex and intimacy
Learning better communication skills
Preparing for marriage (premarital counseling) or starting a new family
Dealing with divorce or separation
While relationship counseling can help with several areas, you don't need to have relationship problems to benefit from counseling. Many couples seek counseling in a healthy relationship to strengthen their bond, learn more effective ways to communicate and work toward an even better relationship.
Who is couples therapy for?
Couples therapy is for any type of couple. Seeking individual treatment with a professional counselor can also help individuals work on an intimate relationship at their own pace.
Couples therapy can help whether you're in a long-term, long-distance, heterosexual, or LGBTQ+ relationship—and you don't need to be married (or monogamous) to benefit from counseling. Even if you're in an open relationship (or considering entering one), working with a couples therapist can help you establish boundaries and maintain a healthy line of communication.
How long is couples therapy?
The length of counseling services will depend on your specific situation, treatment goals, and type of therapy. Some couples work with a licensed therapist for a few sessions or continue counseling for several weeks or months. According to the American Association for Marriage and Family Therapy, the average number of therapy sessions with a licensed marriage and family therapist (LMFT) is 12.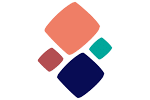 What can you expect during counseling sessions?
During your first session, you'll discuss your goals and relationship concerns with your couples counselor and develop a treatment plan. By fostering an open-ended discussion, your therapist will help you explore your goals in couples counseling—both as individuals and as a couple.
Before continuing marriage counseling or couples therapy, your therapist may recommend individual sessions with you and your partner to learn more about you as individuals and gain a more balanced perspective of your relationship satisfaction. As therapy progresses, you'll work in conjoint sessions to explore different discussions and activities, including communication exercises and conflict resolution techniques.
Depending on the type of therapy, you might also have homework to complete between therapy sessions. If your counselor assigns homework, then your therapy sessions will include a review of the homework. Homework might involve trying out new communication styles or spending quality time together.
Is couples therapy effective?
According to recent research, new approaches in couples therapy, including emotion-focused therapy (EFT) and the Gottman method, can effectively help couples tackle relationship problems. According to the American Association for Marriage and Family therapy, couples counseling has an overall success rate of up to 98%. In other words, couples counseling is a research-backed treatment that can help couples learn the tools needed to improve communication, navigate challenging situations, and improve their relationship.
What should you look for in a couples counselor?
Above all else, it's essential to find a therapist that both you and your partner feel comfortable with. When you form an open, honest relationship with your counselor, you'll feel more comfortable sharing intimate details about your relationship. In turn, your counselor will be able to help you and your partner work toward a healthier relationship.
Remember that your counselor should offer a neutral space. If you feel like your therapist is taking sides during sessions, don't hesitate to search for a new therapist. Your therapist should work with you and your partner equally throughout therapy while balancing each individual's goals and concerns.
To find someone you feel comfortable with, reach out to a licensed therapist through WithTherapy. Whether you're interested in individual therapy or marriage counseling, we'll help you find the right fit based on your preferences and requirements. One of the compassionate mental health professionals on the WithTherapy platform will help you manage your mental health and live a happier, healthier life.
Find a Therapist for Couples Counseling
Ready to find support and address your challenges? Schedule with a therapist uniquely matched to you.

You're at the heart of a reimagined therapist search platform.