What is Trauma-Focused CBT?
Trauma-focused cognitive behavioral therapy (TF-CBT) is a form of psychotherapy designed to help children, adolescents, adults, and their families overcome the adverse mental health effects of a traumatic experience. As an evidence-based treatment model, TF-CBT incorporates trauma-sensitive interventions along with cognitive, family, and humanistic therapy techniques.
Research shows that trauma-focused CBT is effective after multiple traumas or a single traumatic event. Trauma-focused CBT can help children, adolescents, and adults navigate the emotional impacts of trauma, gain insight into their mental health, and learn valuable coping strategies.
How does trauma-focused CBT work?
During trauma-focused CBT, CBT therapists use interventions specifically designed to meet the unique mental health needs of children, adolescents, and adults experiencing emotional and psychological challenges related to trauma. In most cases, TF-CBT is a short-term treatment lasting no more than 16 therapy sessions.
TF-CBT helps kids and adults learn to manage their emotions and thoughts related to a traumatic experience. Together with a CBT therapist, clients who have experienced trauma can develop healthier coping strategies to navigate negative thoughts and emotions. Like other forms of CBT, TF-CBT provides a safe space for children and adults to address their trauma, rethink their perceptions of trauma, and form more realistic thoughts.
TF-CBT involves a skills-based model, and clients gradually learn how to incorporate new skills into everyday life. CBT therapists often encourage parents and children and adults to practice coping strategies at home. Ultimately, the goal of TF-CBT is to help clients become their own therapists.
What mental health conditions does trauma-focused CBT treat?
Trauma-focused CBT is primarily used to treat post-traumatic stress disorder (PTSD). The goal of TF-CBT is to help trauma survivors address and resolve the psychological problems resulting from trauma. It can also help children, adolescents, and adults manage the effects and symptoms of PTSD, including cognitive distortions, harmful thoughts, and emotional distress.
With the help of an experienced CBT therapist, trauma survivors can overcome negative behavior patterns and emotional problems that may develop as a result of sexual abuse, physical abuse, or other forms of trauma. For kids, adolescents, and adults, TF-CBT is an effective form of therapy that can help improve quality of life and promote healthier functioning.
Although TF-CBT is an effective treatment for trauma, it's not right for everyone. In particular, children, adolescents, and adults who exhibited behavior problems before a traumatic incident may not receive significant benefits from TF-CBT. Instead, dialectical behavior therapy (DBT) or another stabilizing form of treatment can help promote behavior change before TF-CBT.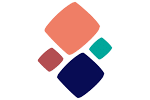 What mental health providers offer trauma-focused CBT?
According to the American Psychological Association, the success of psychotherapy relies on your therapeutic relationship. Parents and children and adult patients should feel comfortable opening up to their trauma-focused therapists, disclosing the details of their traumatic experiences, and working through their specific problems.
The right therapist should incorporate individual child and parent sessions when working with minors, as well as joint family therapy sessions, for a comprehensive treatment plan. Including the non-offending parent in therapy can help the child cope and feel more supported during treatment. It also helps parents manage their own emotional distress and learn skills to better support their children.
Most trauma-focused therapists have experience and training in child development and mental health conditions. If you're searching for a CBT therapist to cope with trauma, it's important to seek out psychotherapists and practitioners who have experience with the TF-CBT model.
How To Find a Supportive Trauma Therapist
Whether you're seeking treatment for post-traumatic stress disorder or navigating negative thoughts, finding the right therapist can make all the difference in your mental health treatment.
To find the right fit, reach out to a psychotherapist through WithTherapy. We'll connect you to a compassionate, experienced CBT therapist based on your personal preferences and requirements. One of our licensed psychotherapists will help you gain insight into your mental health, learn healthier strategies to cope with trauma, and start to feel better.
Find a Therapist for Trauma-Focused CBT
Ready to find support and address your challenges? Schedule with a therapist uniquely matched to you.

You're at the heart of a reimagined therapist search platform.